Kevin Capiello's Black Orchid Challenge, co-written by Stephen Bell, is about as zeitgeisty of 2020 as it can get. A four-minute horror film about a livestreamer, through a livestream? Not only is it an internet-era wet dream, it also resonates with the new normal of COVID-19. As a bonus, it might even remind you of the Blue Whale Challenge, but with more paranormal horror.
The opening shot of a blooming orchid is surprisingly dramatic and ominous, the music reminiscent of Netflix's Haunting anthology. As is probably apparent, the film is set in a single room, of which you can see all but what is visible through the webcam.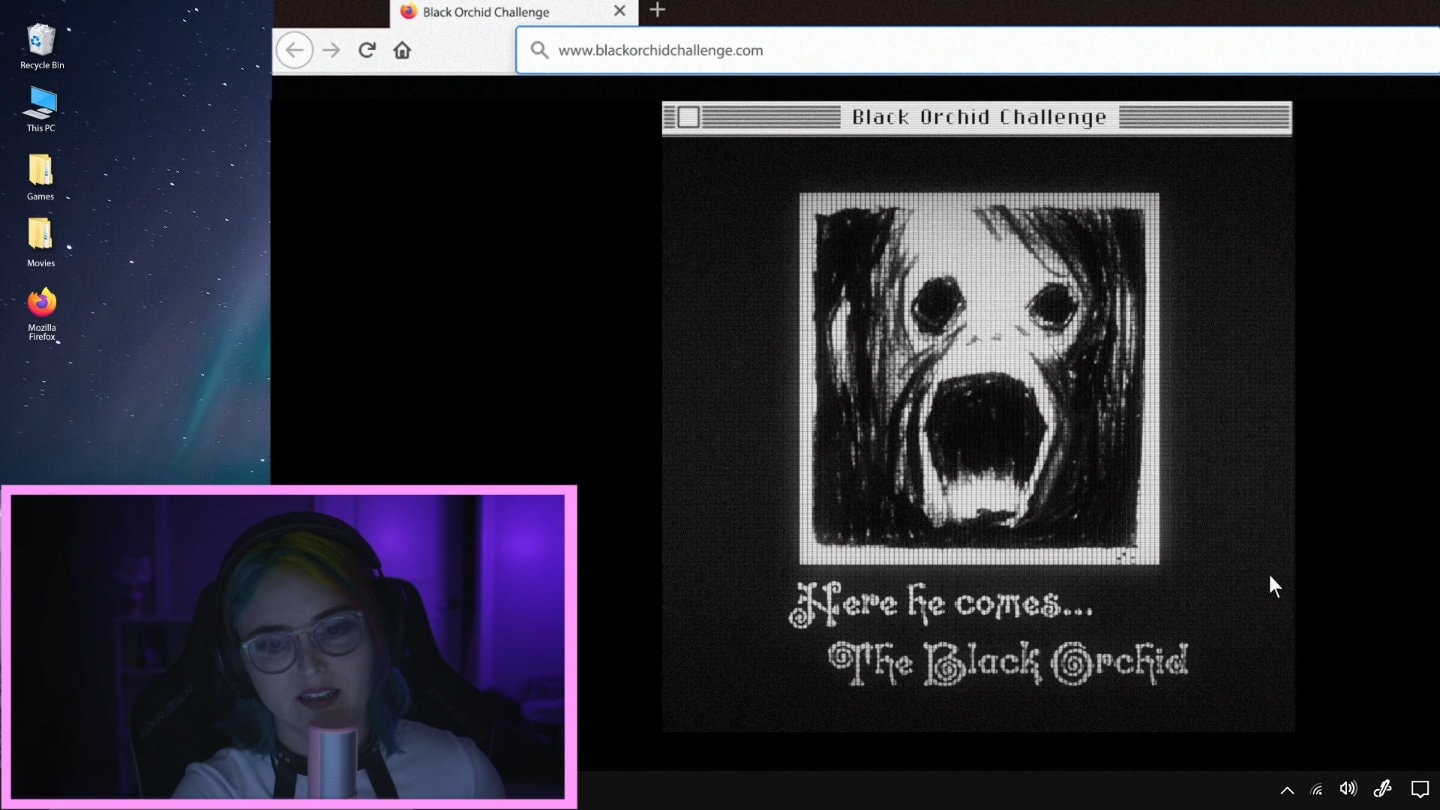 Played by Brooklyn Allan, the unnamed livestreamer is startled by a prank creepy game suggested by one of her viewers. She moves on and asks for another, better recommendation, and rather aptly, it comes from the username Kodama, the name for certain spirits in Japanese folklore. The recommendation is the Black Orchid Challenge and Google throws up some explicitly spooky stuff. Although she has little to work with, Allan fits her role well, imbuing it with a balanced mix of internet personality and a regular person with a malicious entity to deal with.
Very short and suspenseful, with fundamentally inconsequential internet characters, Black Orchid Challenge efficiently grasps parasocial relationships, and living and communicating on the internet. The fear is as much of what or who is in your house, as it is of holding onto meaning in horrifyingly mundane worlds, whether of livestreaming or lockdown. Sometimes both. 
#ShortFilmReview: Black Orchid Challenge: Internet challenges are getting out of hand.
Click To Tweet
Watch Black Orchid Challenge Short Film
Black Orchid Challenge: Livestream, Horror And The Sad Flavours Of 2020
Direction

Cinematography

Screenplay

Editing