Contrary to the headline, Under The Flag, isn't just a tale of a dance performance or its lead. It's certainly centred on it, but not restricted to it. The film is so much more and beyond the dais that holds the aforementioned performance that it takes nuanced observation to fully savour this piece of skilled filmmaking. Director Jiawei Cheng's 14:59-minutes long film is an exquisite, aesthetically narrated story of morals and dreams, passions and destiny and all carefully choreographed not just around dance, but a poignant mother-daughter relationship.
Films that deal with artistic revelations of any kind, be it, in terms of setting or characters are often accused of getting lost in the pursuit of highlighting its art. But, not Cheng's Under The Flag. So measured is it in its characterisations, setting, and the narration that one is forced to admit that this is indeed a work of art that goes beyond its theme.
Yiyi (Michelle Jia Chang) is a dancer at a premier dance academy. In her accommodation, sharing her dreams are her friends and competitors. The writing of Under The Flag (Jiawei Cheng and Dhruv Kanungo) ensures that the dialogues are far and in between letting the acting and performances upstage the storyline, (but only) in a manner that effortlessly pulls the story forward.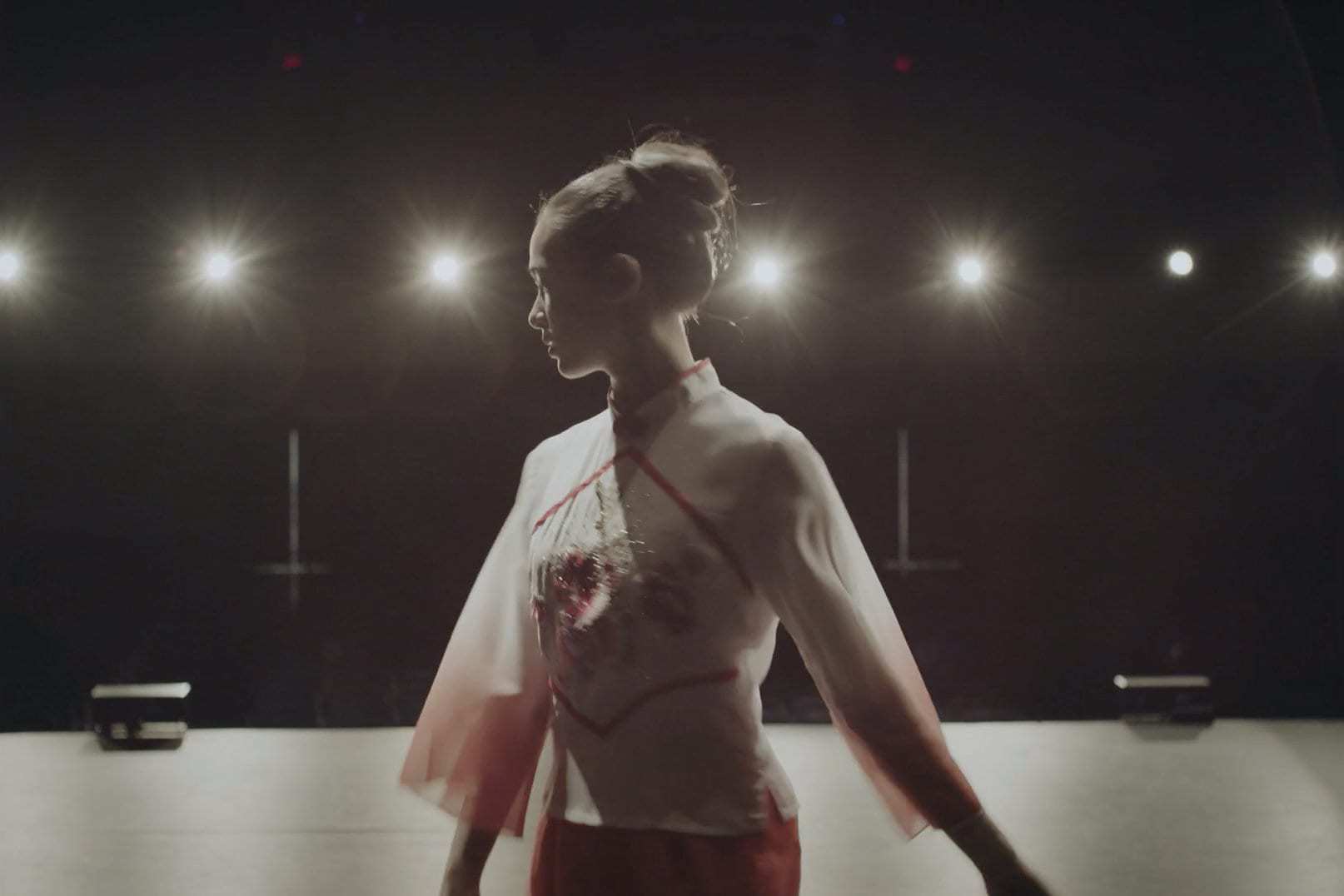 As vulnerable and rebellious as teenagers would be in real life, we have Yiyi and her mates, all competing for the same outcome – a college application that lands them into better prospects. With choreographer Ling Jin and Yinhang Tao's composition, what we get instead are a run through their daily life, in a flowy fashion that helps one forget when the scenes are focusing on the performance and when it's the off-stage moments that are being highlighted.
As Yiyi's instructor Ms Xiao (Grace Chang) goes about inspecting her students, the camera focuses on Yiyi. Her face is as transparent as you can get; a picture of worry, vulnerability and anxiety. The acting by the entire cast, from the students to the academy's management is convincing and when Yiyi's mom (Leann Lei) is introduced, at first only through her voice, the establishing of the character dynamics is so brilliantly done that one can almost expect the consequences of these moments.
When Yiyi's mum chooses to bribe her instructor in order for her daughter to win the lead in the annual performance, Yiyi, who becomes aware of it, is rendered helpless and torn between her own aspirations and conscience. Cheng deserves credit for not making any of the characters a victim or perpetrator, even when the story implies it that way. It's particularly heartening to see a film where more than half of its cast members are female and yet aren't shown as petty or vindictive, despite being set against a competitive environment.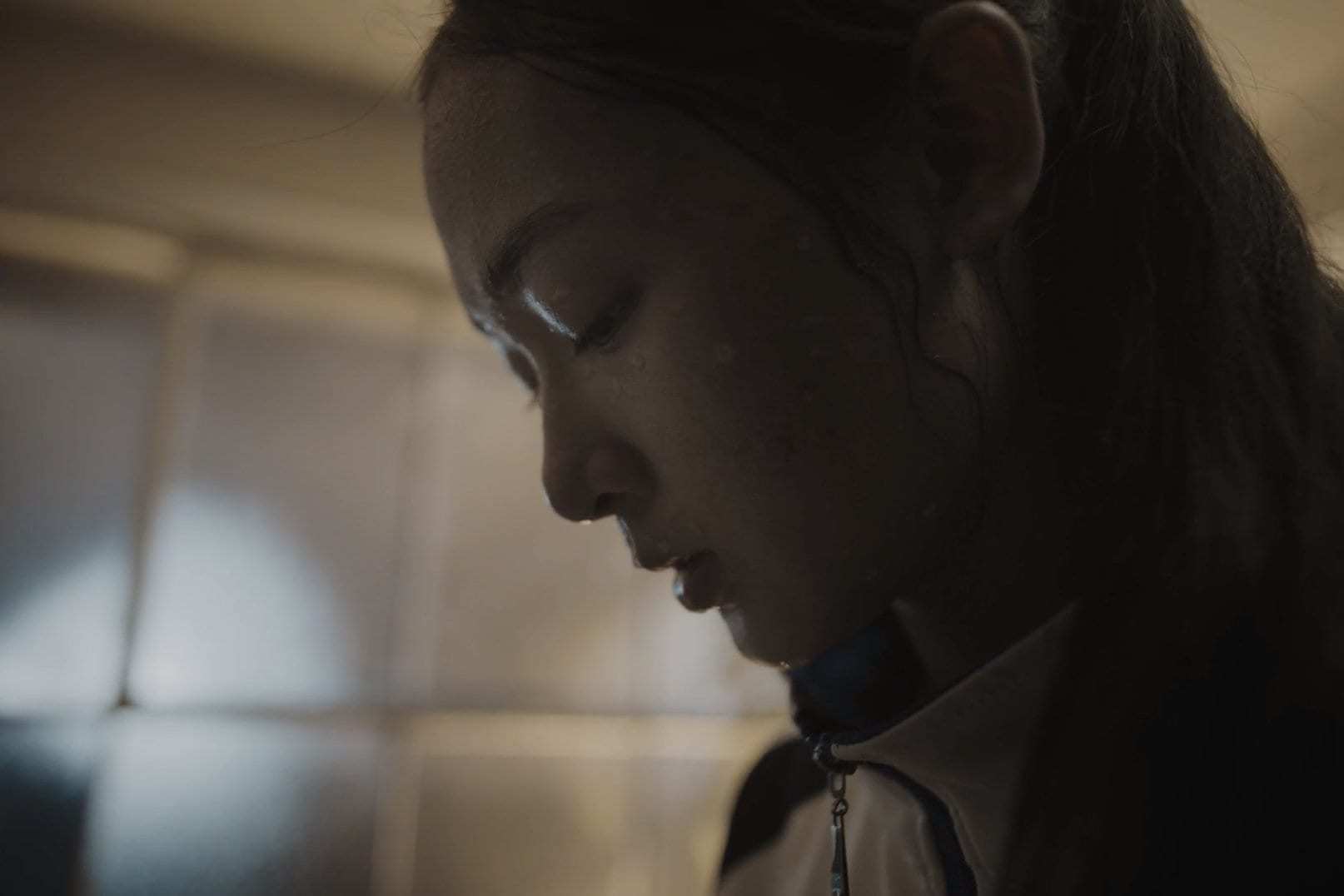 Leo Purman whose camera has to follow the synchronised movements of the dancers and their flying banner (sleeves) does so exquisitely, especially in the closeup shots of Yiyi that capture the wordless moments of the teen's life. Editing by Yiqing Yu, additionally, makes the watching of Under The Flag so much more pleasurable that one wonders how so much could have been packed in a minuscule time frame.
What choice does Yiyi make? That is for one to see. But, what choice does Cheng leave for her audience besides falling in love with her filmmaking – not much.
Under The Flag is nuanced, ambiguous and political in its rendition, characterisation and narration and yet sublime, controlled and affecting. It touches upon significant aspects of character development, the conflicting environment of competitions and the unbeatability of systems at large and that when rendered through the means of art can be particularly more painful and moving.
Worth one's time!
#ShortFilmReview: Under The Flag: What would you choose between your dreams and principles?
Click To Tweet
Watch Under the Flag Short Film Trailer
Under The Flag: An Exemplary Short On A Danseuse & Her Performance
Direction

Cinematography

Screenplay

Editing

Music