This one feels personal; a personal shout-out to all those bashful, struggling individuals out there – not so much the party poopers, or the wallflowers, but the ones that desperately want to fit in and can't. If you know someone like this, watch I Make Good Sounds At Parties, with empathy – for director Amanda Prager's 8:14-minute long narrative is not only an example of excellent writing (Russell Goldman) but also of an adaptation of what might actually be, very personally identifiable with many.
Goldman who plays himself in this short remains in the backdrop as the opening scene takes us to the venue (Mary's birthday party). We hear him breathe heavily, like the person breathing over our shoulder – nervous, twitchy and vulnerable. As he furiously texts his friend Nell to enquire if he could have her company to avoid this dreadful walk alone into the venue, it's well-established, Russell isn't meant for such gatherings.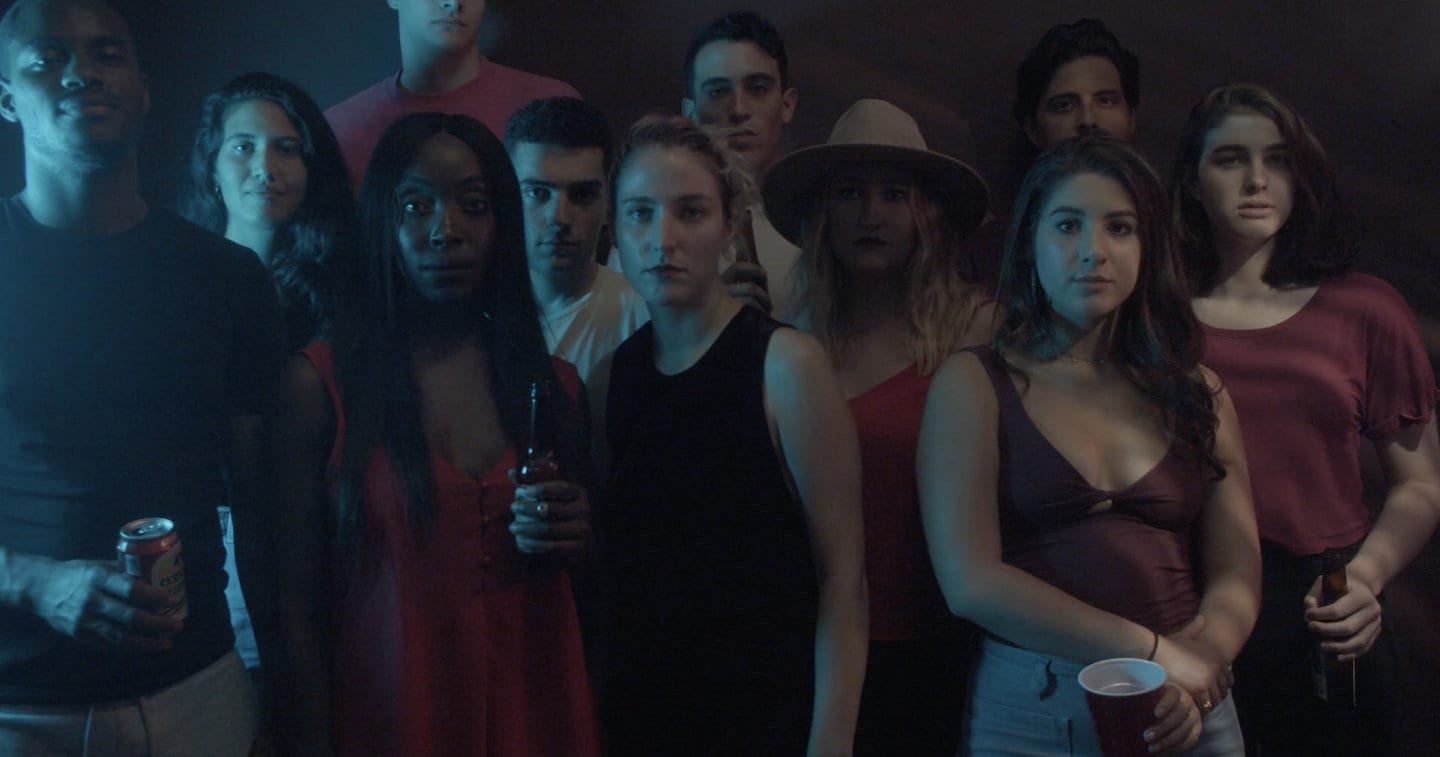 There's something charming about him; ordinary and yet a face you wouldn't forget, even if it's only a hazy recollection you can have of him. The internal monologue starts almost immediately – right at the doorstep. And, that's what makes the entire narration so engaging; that there's no build-up, no fuss. The writing needs to be applauded, again, for its sheer simplicity, relatability and most importantly, incorporating the varying styles of humour.
As Russell tries to engage himself with the crowd, eyes meet, glances are exchanged and the nervous chatter resumes. We hear him, in his voice, give words to his paranoia and it's oddly settling to be in there, only because of how relatable are the words and non-intrusive their intent. Goldman charms with his performance, his face breaking down into sweat at the dreaded encounters, at times staying glued for far too long for anyone's comfort and at others, simply working through both, his mind and way through the crowd.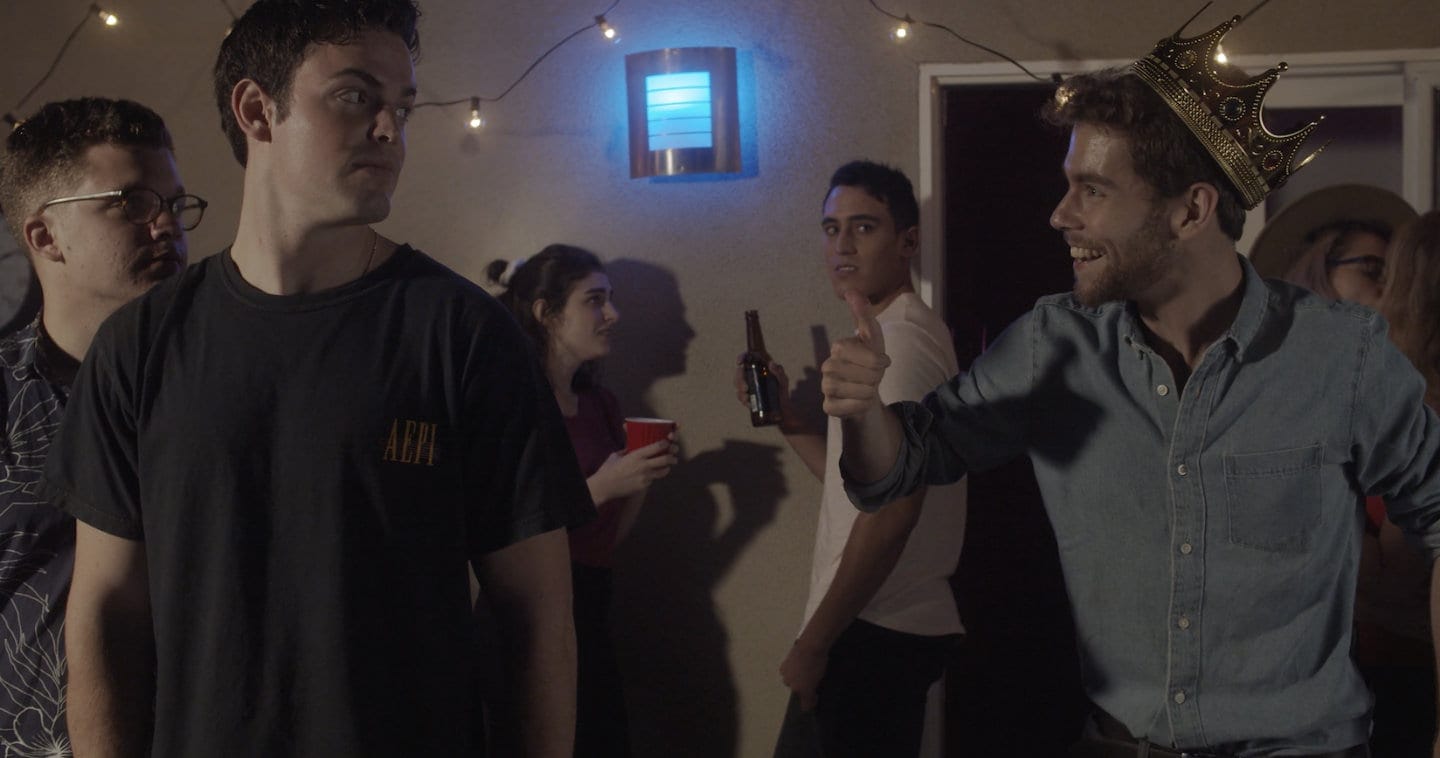 Due credit to the set design that is neat and fitting. The lights too, offering its kaleidoscopic hues sets tone to both, the setting and Russell's internal mumbling. Everything about the film breathes believability without a stretch. Ali Arminio's lens follows Russell, but in equal measure gives the space alternatively to present the isolation Russell feels in the crowd. In the scenes where he is all by myself, the extra close-ups work in tandem to the alarming rise in his anxiety. Perhaps the editing could have been neater, but then there are scenes where it simply shines through – case in point, the montage of all those present at the venue as Russell clocks them internally.
I Make Good Sounds At Parties could have very easily slipped into slapstick humour, but in the delicate handling exhibited by both Prager and Goldman, the film balances itself on wholesome comedy, offering everything from wit to situational to dark. And, as if these alone weren't enough, the film closes on Russell at the doorstep having his nightmare playout for real just as another text invites him to visit another.
Watch to believe.
Watch I Make Good Sounds at Parties Short Film
I Make Good Sounds At Parties: The Monologue Of A Socially Awkward
Direction

Cinematography

Screenplay

Editing

Music