If the punny title did not clue you in, Daniel Rashid's Good Mourning plays around with a funeral, and the woman at the helm of its many-tined affairs. Piper, played by Reilly Anspaugh, was her late grandfather's pet, and she has taken it upon herself to give him the best farewell.
All is right and in proceeding well, too. Until a fuzzy tiger shows up. Piper's ex, Gavin (Geoffrey James), is a mascot, and has taken it upon himself to be his best supportive self for her (one can see what might have drawn them together), uninvited. As the logline puts it, Gavin is a loose cannon. Everything that can go wrong, does. Crashed cars, contaminated shrimps, unsolicited stand-ups, all culminate into Piper's worst nightmare. Add in a motley of traitorous relatives, and indeed, the way it snowballs, this is the stuff of inescapable fevered dreams.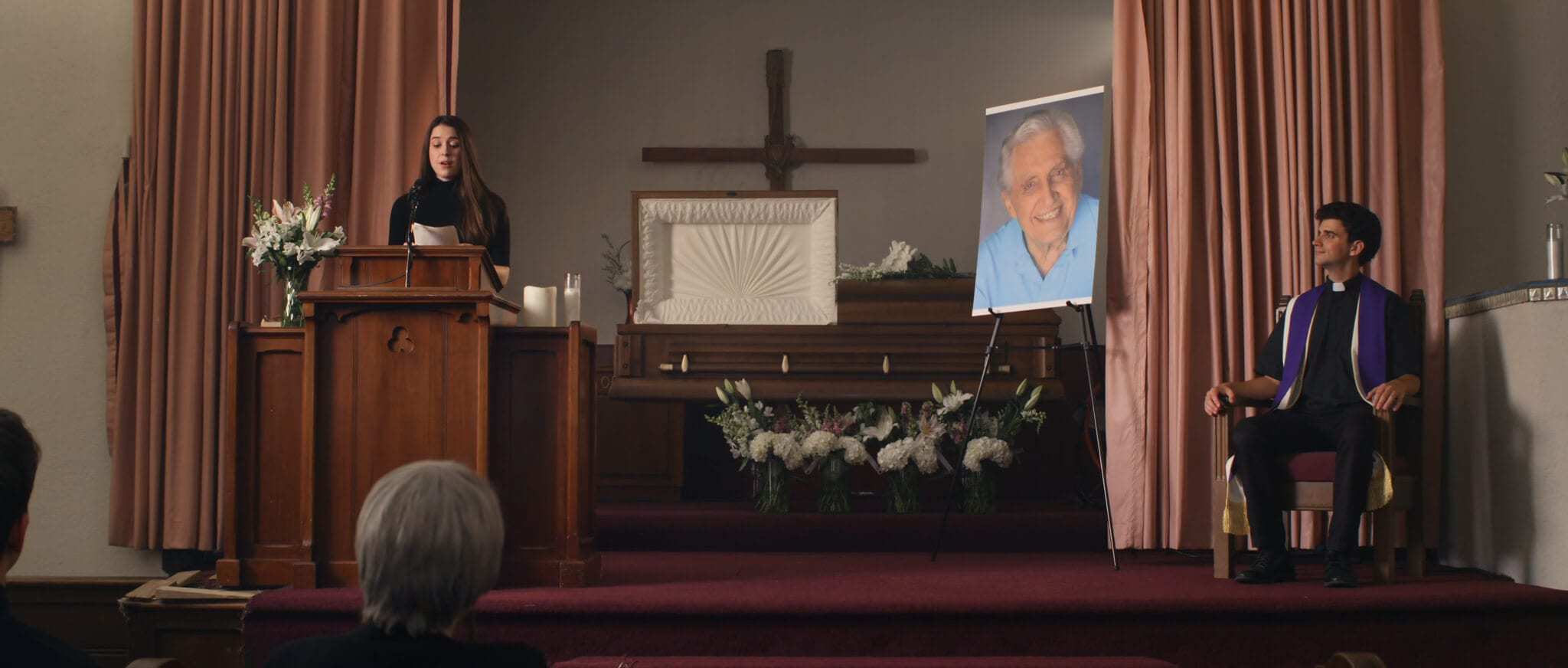 Cinematography consists of sharp images and smooth movement, but fairly un-stylised, leaving the field open for the plot to unfold the humour and drama on its own. Rashid, and writers Anspaugh and James's spark of genius has been to distill the humour and the hell out of a tangle of emotions. Could it have been better? Certainly. But the film makes that easy to overlook, especially because of Anspaugh's effortless performance as Piper. She shoulders the escalating severity of Piper's meltdown with deftness; on the other hand, and to his credit, James as Gavin evokes great exasperation — a sort of less forgivable Dennis The Menace.
In eight minutes, Good Mourning packs in a nightmare that most can relate to, and before you know it, it is over, but you feel the intensity burning your skin still. In our opinion, that's a film that has succeeded.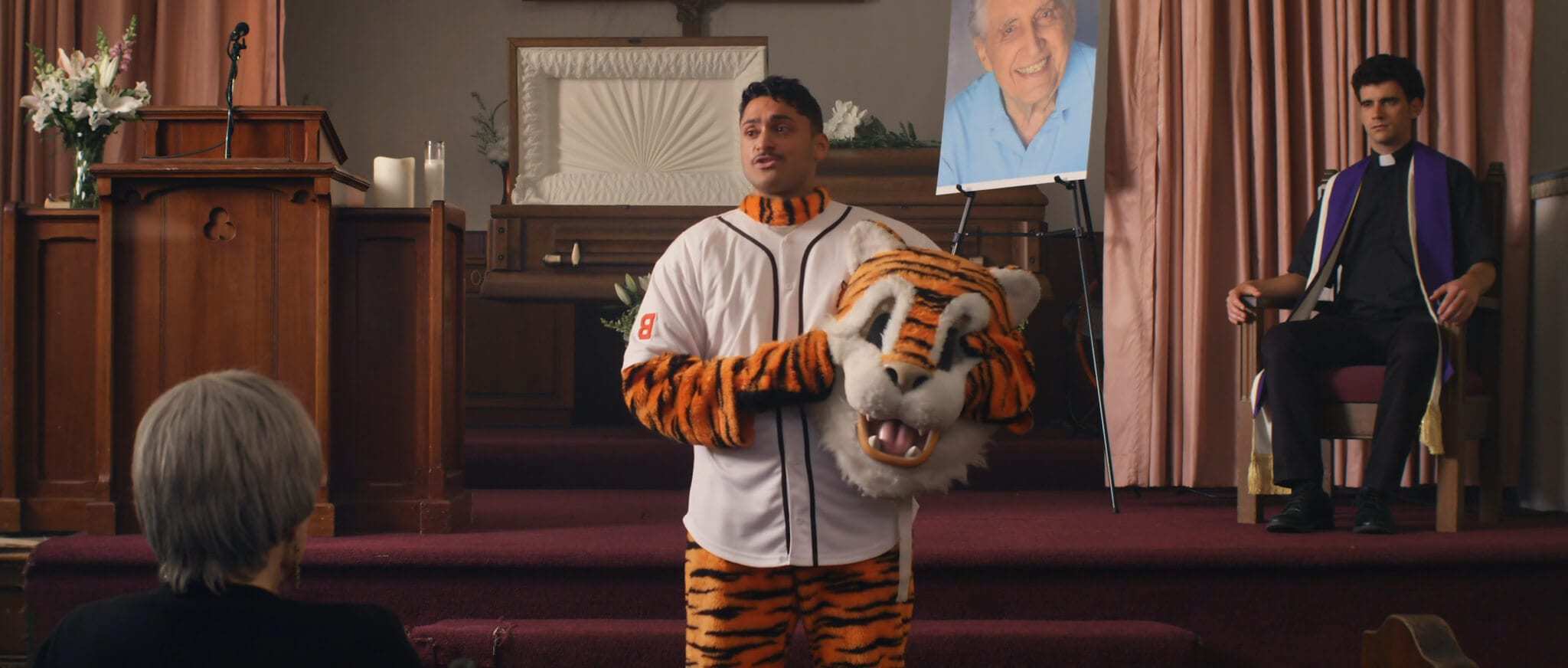 Reilly Anspaugh and Geoffrey James host a weekly improv comedy podcast. If you are interested for some laughs, head to Review Revue on Headgum and cheer up your day!
Watch Good Mourning Short Film
Good Mourning: The Humour In Nightmares
Direction

Cinematography

Screenplay

Editing

Music