For Steve Young's mobster drama Hell's Kitchen, it becomes a point of crucial importance that it consists of a cast of four. Centred on the question of who has turned double-crosser, the film is a direct derivative of its genre, and over twelve minutes, it evolves from a more theatrical tone to tense drama.
The film opens on three of the characters in a shadowy church: Jimmy (Serge De Nardo), the Don, his right hand Johnny (Steve Young), and Eddie (Christopher Farrell), his consigliere. Their dialogues through the first half, composed mainly of old school humour about nuns and girlfriends, are written in a way that strongly echoes a theatrical tone, both in the staging and delivery. Johnny is the usual joker, while Eddie entertains him, and Jimmy periodically offhandedly participates, making it clear to the viewer that this is an accessible head, albeit ruthless nonetheless.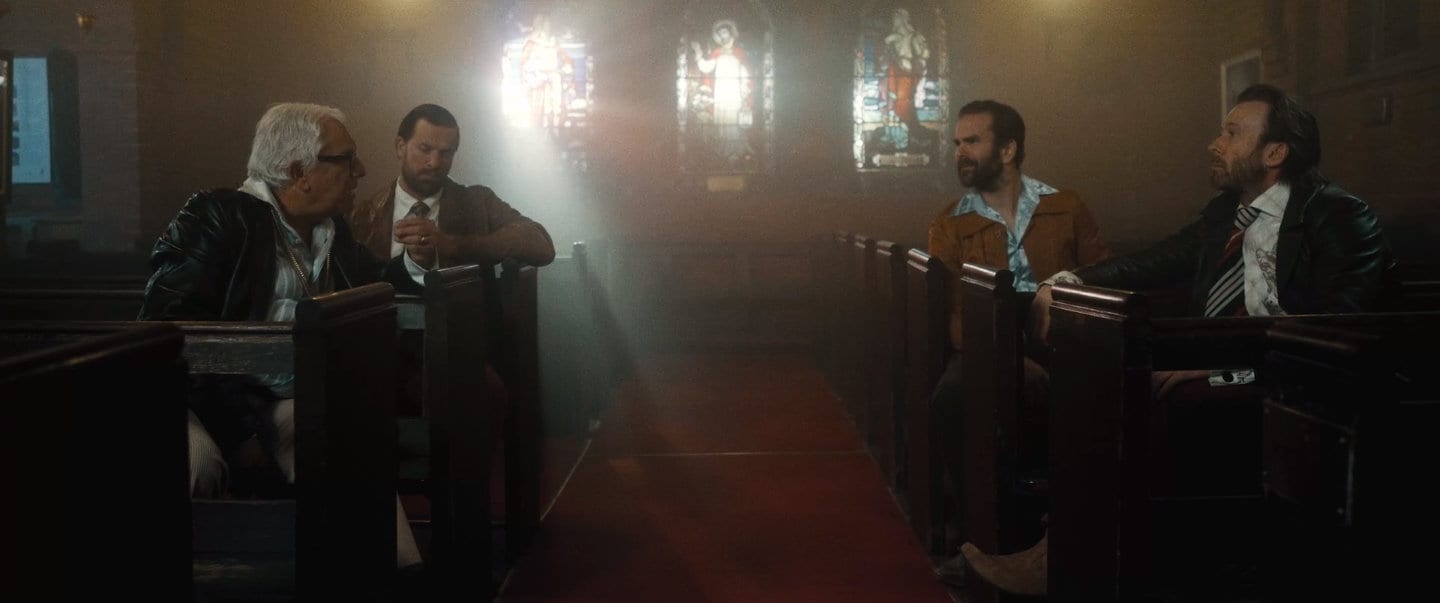 As the plot progresses, we are made aware of the issue: shipments and people have gone missing, and the Don does not believe in coincidences. With the fourth man's (Tommy, played by Andrew Lorenzo) arrival, the film quickly (and fluidly) advances into its more menacing element. There are four people and one is in charge of weeding out the traitor. Concurrently, a taut score begins playing out, warning of an arena fraught with danger. In fact, the film's use and introduction of its score is the first and most affecting signs of trouble. Its cinematography stays uniform, striking balance between the joking and threatening with lighting and colour scheme that is neither too dramatically dark nor sitcom-bright. At this point in the film, its staging is commendable for the tension it exercises. By simply seating two characters facing the other two across the aisle, it launches multiple possibilities, but leaving the audience with mere moments of speculation.
The plot concludes as swiftly and abruptly as it climaxed, the latter blindsiding both its characters and audience, while the former provides an explanation, offhandedly in Jimmy's (now signature) style, treating things like a minor hiccup in regular business. Certainly, the explanation makes things easier to digest in a narrative that changes gears without warning.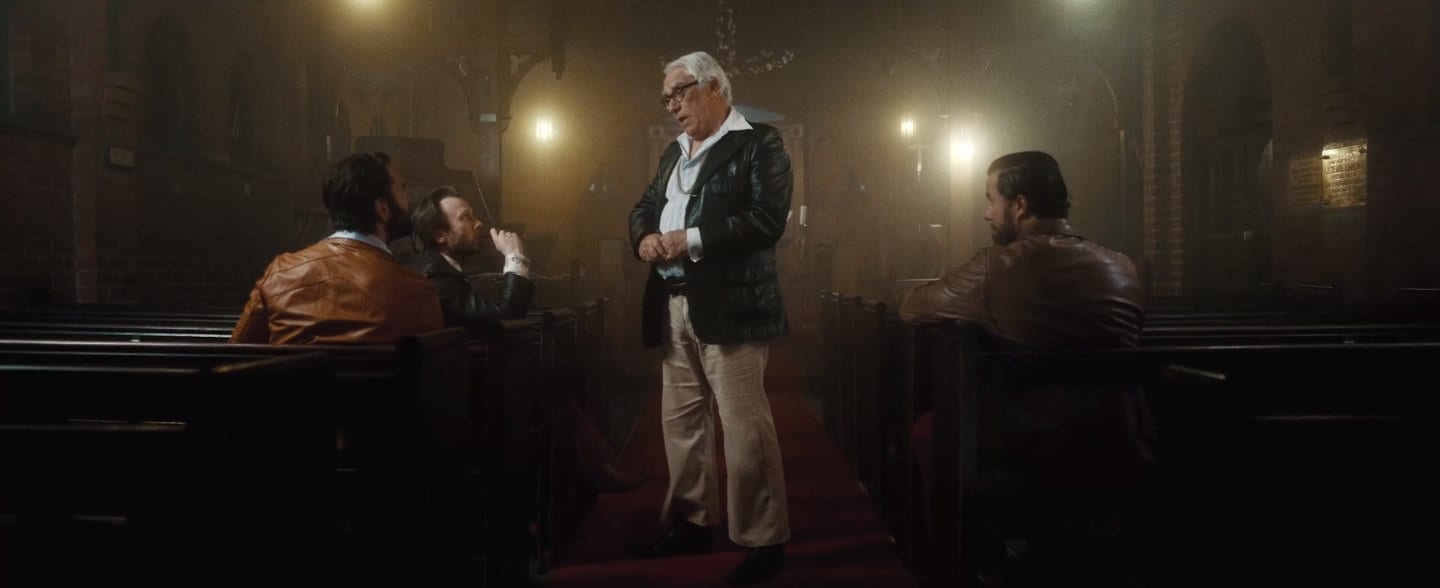 By keeping intrigue to a minimum, the film allows itself the chance to thrill its viewers in limited time, making Hell's Kitchen a succinct, if somewhat by-the-numbers, light summary and a reminder of what makes crime dramas thrilling.
#ShortFilmReview: Hell's Kitchen: Fond recollections of mafia and murder.
Click To Tweet
Watch Hell's Kitchen Short Film Trailer
Hell's Kitchen: Crime Drama, Fun Sized
Direction

Cinematography

Screenplay

Editing

Music