CW: Contains discussion on domestic abuse and violence.
Natasha Rose Mills has written and stars in Kyle and Liam Bashford's film on domestic abuse, Colourblind, encompassing both physical and emotional abuse. Shot in a single 7-minute long take, the narrative adopts a theatrical style: the central character, Amber walks the audience, literally, through her life from a date to a violent altercation in a longtime abusive marriage.
She walks away from a swing set and into her house, walking through the rooms, her face and mannerisms showing increasing evidence of physical abuse, while the story is told through voiceover dialogues, excerpts picked and superimposed over the visuals.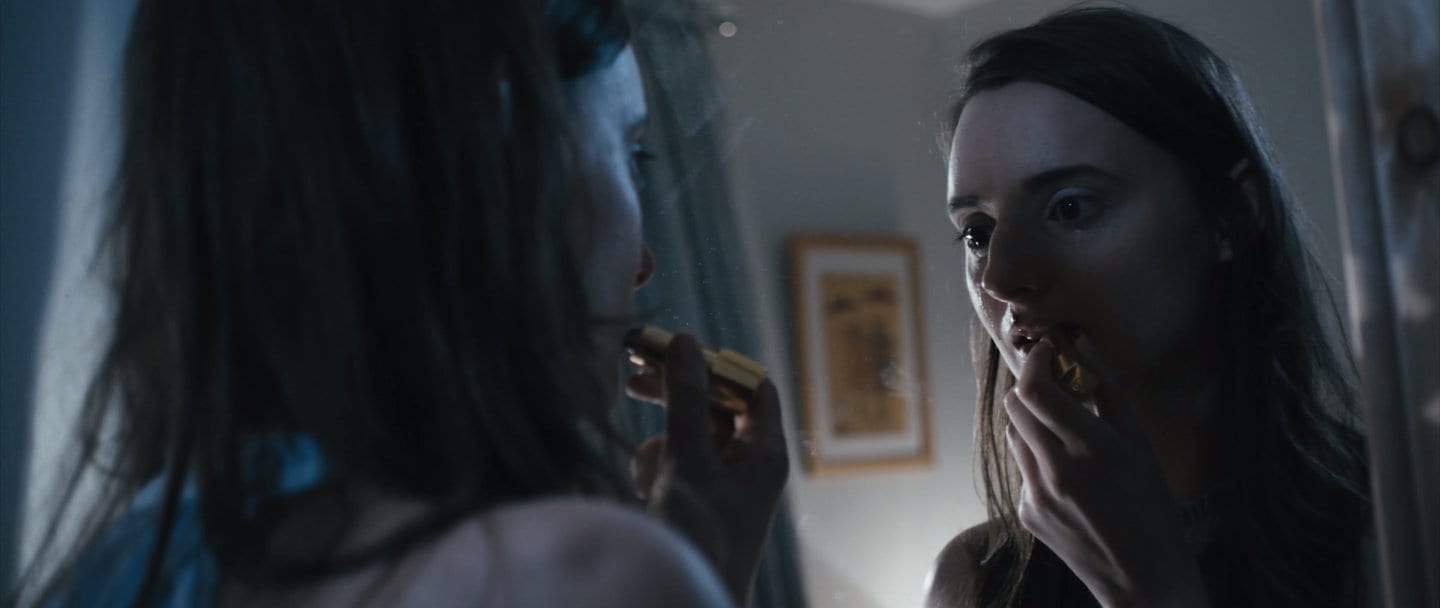 It is telling that when the film begins with a shot of Amber on a swing set, the story starting at a time in her life when she is at the club and had only just met Theo (Tom Benedict Knight), who, with time, became her husband and abuser, the colours are at their most vibrant. Indeed, they are gorgeous enough to get you hooked to the story. As things start to get worse, the colour is bleached out of the shots. Theo grows jealous and adopts accusatory stances over insignificant things, sounding almost helplessly paranoid sometimes, only to resort to threatening behaviour, both verbally and non-verbally.
The camera continues to follow Amber, now sporting a cut lip, now a bruised face, sometimes denying anything is wrong, sometimes outright begging for help. What is also telling, as things got worse, she became almost entirely isolated, having only her mother to confide in, and not without difficulty.
The performances appropriately follow the theatrical style, dependent entirely on their voice to convey emotion and drama. Of the cast, it is only Mills who appears on the screen, and this being completely without dialogues, she has nothing but her gestures and behaviour with which to act.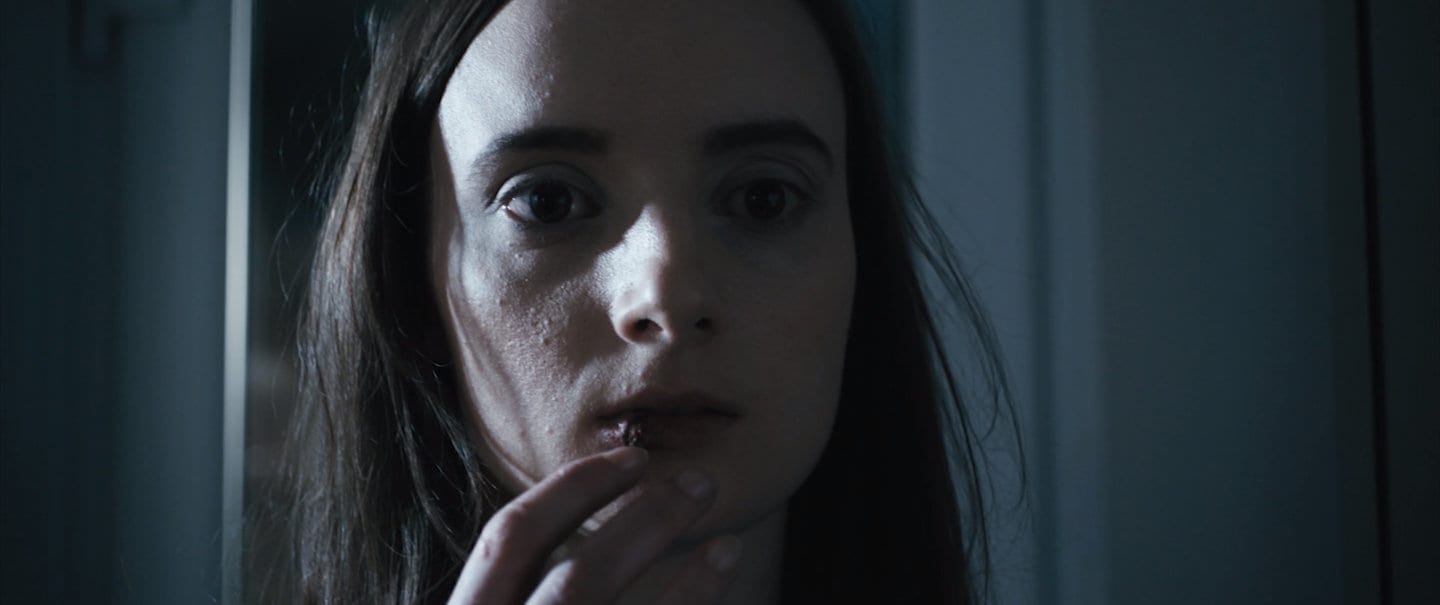 While the film does not and perhaps due to time constraints cannot explore more obscure warning signs of emotional abuse, it nevertheless has significance and merit, both in terms of craft and the subject it highlights.
Editing is limited to sound only and it makes the heart of the film's emotional punch, setting just the right dialogue with the visuals. Indeed, as her friends excitedly talk about her engagement, while the frames show Amber looking into the mirror, examining at her cut lip, the dissonance is bitter and gut-wrenching.
It ends with ambulance lights, mirroring the beautiful lights that it began with, a bitter non-end to years of abuse. For the audience, seven agonizing minutes have been enough. 
#ShortFilmReview: Colourblind: Affection cannot include hostility.
Click To Tweet
Watch Colourblind Short Film Trailer
Colourblind: On The Inability To Distinguish Love From Abuse
Direction

Cinematography

Screenplay

Editing

Music