The first thing you notice in writer-director Lewis Coates's Re-displacement is its visual tone. Carefully designed and ingeniously executed shots of everyday objects, but in a seemingly futuristic way that gives away the time zone of the film's setting. Yes, it is futuristic, and yes, it is almost fantasy-ridden; for Re-displacement deals with concepts our medical science is desperately dabbling with and hardly being successful at – selective memory therapy to counter trauma. If this alone doesn't pique your interest then the visual narration of the film certainly will.
Leo (Nico Mirallegro) is at the clinic; the melancholy of his mind spilling across the scene in the colours used. Despite his reclining stance, there's hardly any comfort to his position or voice as he very hesitantly tries to make sense of all that's around him. And we are with him, in the very same clinic with Dr Michelle (Nathalie Cox), his therapist whose voice alone can do the acting, if nothing more! Her measured performance is so powerful that even before the camera faces her, it is her voice that does the preliminary setting. She is in charge, as in charge as anyone can be and not just of herself, but the person before her. There's an almost predatory vibe to her existence that Cox plays with such grace, that it is part inspiring, part frightening.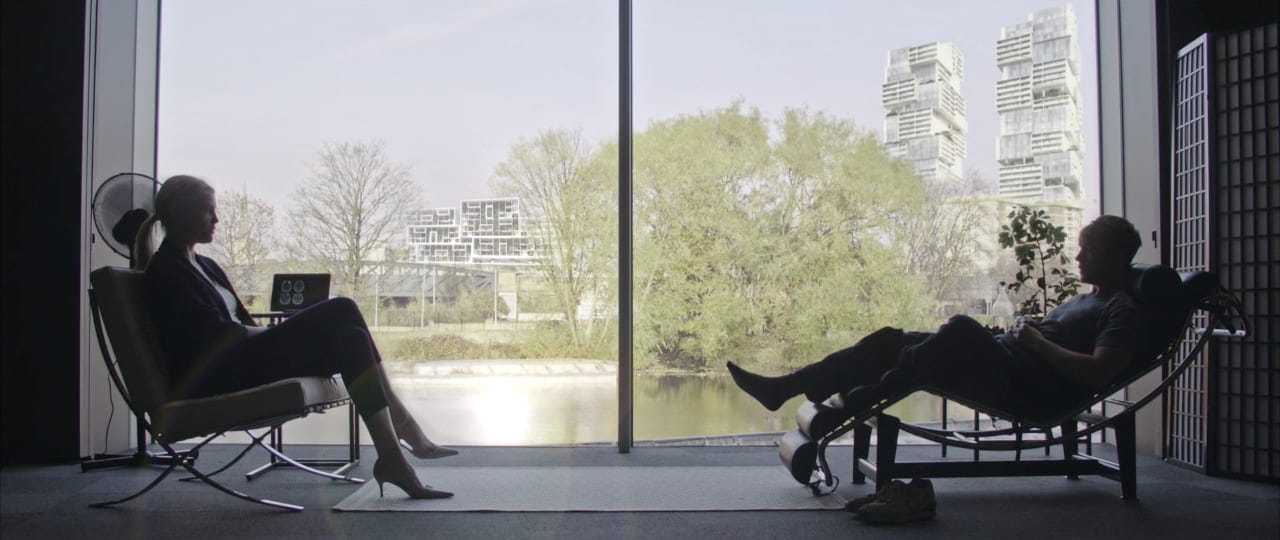 The beauty of the film lies in its ability to not waste a scene in its 14:10-minutes runtime to set its premise or genre. In fact, everything from the cinematography (Sam Travis) to music used (Composer David Housden and Additional Composer Hugh Major) only works to make Re-displacement believable, Leo's world believable. As through the course of the therapy we see more into his mind, his memories camouflaging and overlapping with the reality of his desire, understanding and psychological intervention, we begin to suspect, believe and remain as witless as Leo himself. This ability to make the viewer believe and be affected by the character's inner turmoil can only be credited to stellar acting (Mirallegro) and/or an infallible script, a feat that Re-displacement easily achieves.
Just as we think we have figured out the climax, feeling almost sorry for Leo in his journey, Coates proves, yet again, who the real master of storytelling here is. The stunning landscapes chosen, the environment created whether at the clinic, or the house or the swimming pool aren't just a visual treat but a deep, psychological invite into the character's mind, and as stunning and surreal in its depiction as it would be in reality. And, as we begin suspecting the characters' true motives and outcomes, Re-displacement chooses to not go with the predictable and offers an alternative, much like its therapy that it is themed on, that not all can be as easily remedied as a simple experiment of predictive analysis.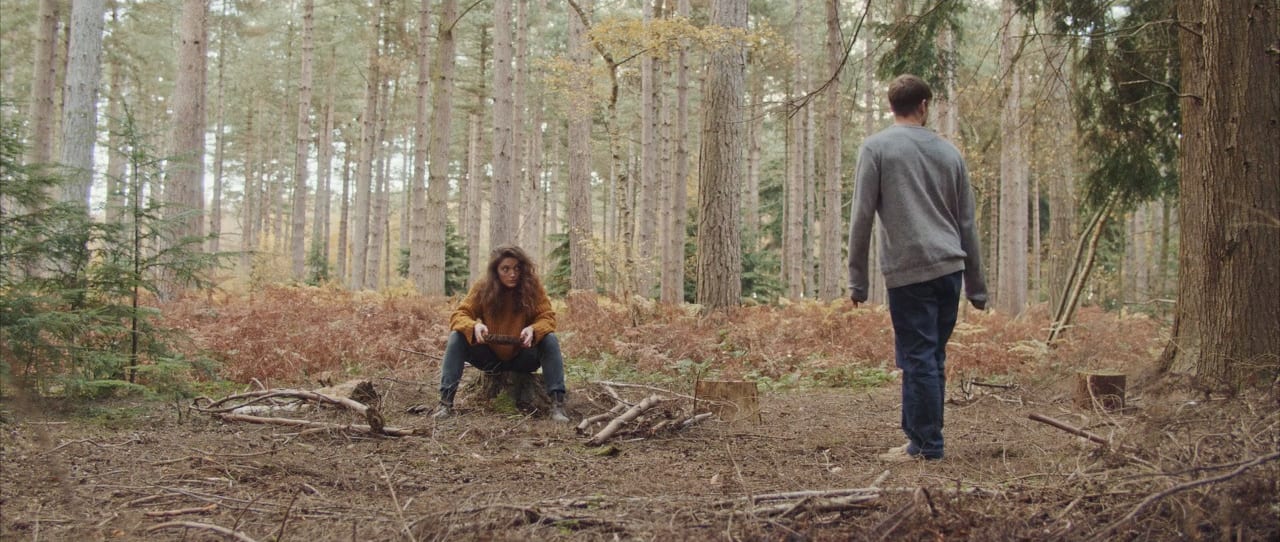 Watch Re-displacement Sci-Fi Short Film
Re-displacement: A Sci-Fi Therapy Into Memory Reclaim
Direction

Cinematography

Screenplay

Editing

Music