Terrisha Kearse's bizarre comedy Small Talk is a difficult film. The inverted Wonderland that screenwriter Farelle Walker envisions is deliberately ornate, turning a sharply critical and insightful eye on the nuances of oppression, specifically when that oppression is internalized into the consciousness of the oppressed.
A motley of insufferable characters (all persons of colour except White Jesus and a couple of reporters) drive the 37-minute film, the centre of which (by virtue of her differing opinions) is Corah Hamner, played by Walker. While the rest of her family lie on the extreme white worshipping side of the spectrum, Corah is a fanatic for her own extreme views, only this time it is about worshipping Africa as the supreme. Writing is par excellence in shedding light on the specific nuances of the African American and immigrant (we see you, Soon Yook) experience. Cinematography and editing amplify the alien, Wonderland tone and setting.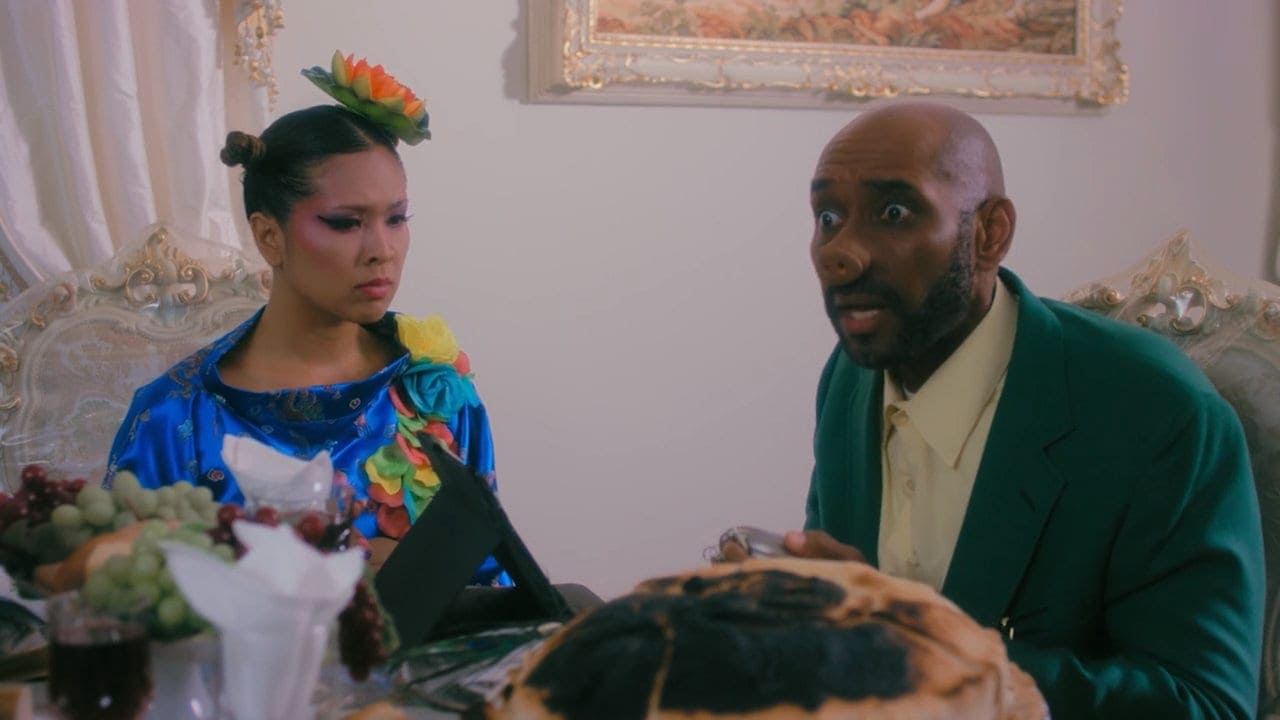 This is a richly textured film, with more things to pay attention to than one viewing can afford. As something of a guide and only voice of reason, besides the crackling Soon Yook (Mia Sun), Walker introduces Ahmad (Jared Benjamin), a man of middle-Eastern origin and Corah's fiance. He takes Corah's ways in his stride – Yoniverse, African supremacy and all – until the compounded effect of trigger happy soldiers, oppressed maids, pill-popping, White America revering family becomes a bit too much. Interestingly, even Corah gets things wrong about Ahmad and fetishizes him. Benjamin expresses outrage and exasperation just right, managing to skirt around condescension.
To talk about each character as they deserve it would take longer than the scope of this review but the performances must be commented on. If Walker is in command of her craft, Kiya Roberts (Senna, Corah's refined to the point of robotic sister) is spectacular in her demanding role, perhaps more demanding than any other character in the film. Sun's rendition of the vulnerable but nonetheless fierce Soon is the most enjoyable of the lot; her under the breath comments and eventual outburst is a sincere delight. The rest of the supporting cast work in tandem to drive home the complexities about race, inheriting trauma, and in-fighting.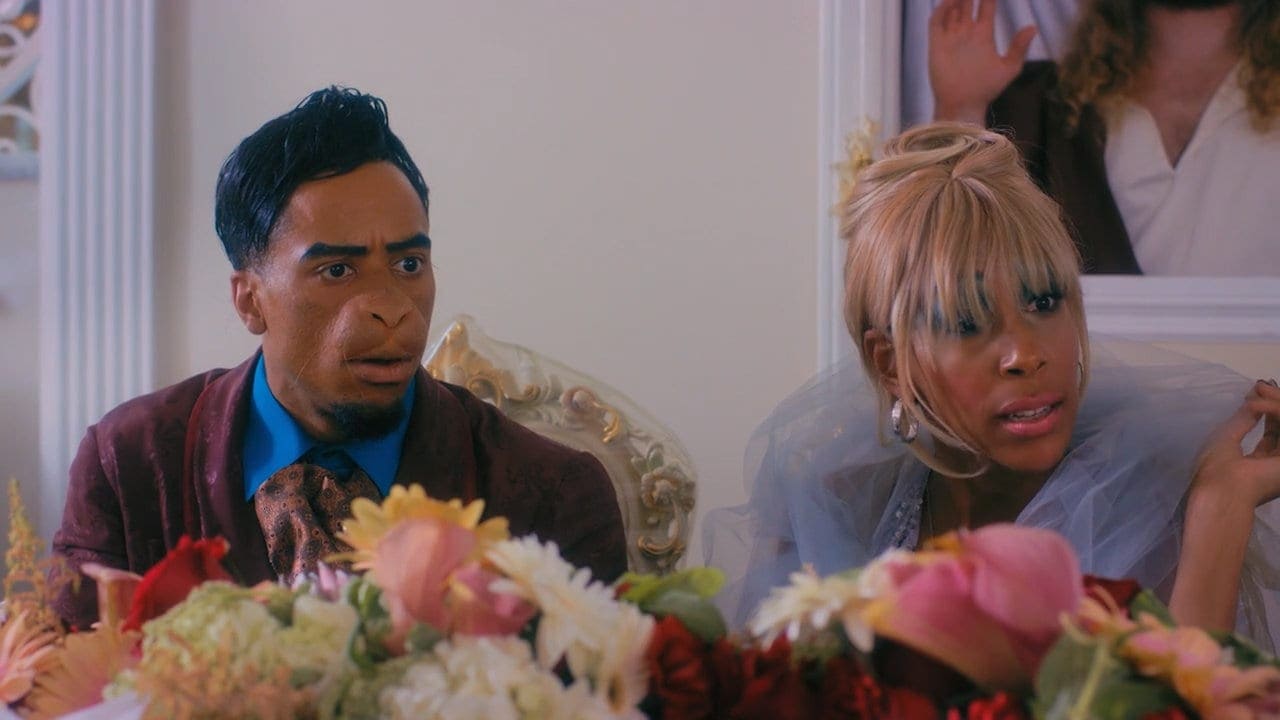 Difficult films are called so because of the discomfort they deliberately cause the viewer, to force them to reckon with old views, ingrained bias and to see the world a bit more than they are comfortable seeing. Being where we are today, that makes Small Talk more relevant than ever.
#ShortFilmReview: Small Talk: Big Subjects Disguised Under Uneasy Laughs
Click To Tweet
Watch Small Talk Short Film
Small Talk: Big Subjects Disguised Under Uneasy Laughs
Direction

Cinematography

Screenplay

Editing

Music