In this One Day styled short drama, a struggling musician and a successful corporate woman contend with the changing dynamics of their long-distance relationship, from romance to strained friendship amid distinctly different professional lives.
Writer-director Mark Datuin sets Oksana and Viktor in a cafe, the system of the relationship kept simple: Oksana (Ekaterina Baker) walks in after her annual conference in town, and Viktor (Nicolas Sampedro-Sillmann) is always there, fighting the vagaries of a music career that refuses to take off. They talk, Oksana taking the initiative and Viktor barely there, and a few moments later, it is time for her to go. For a story-driven by a relationship, there is not a lot that this one provides.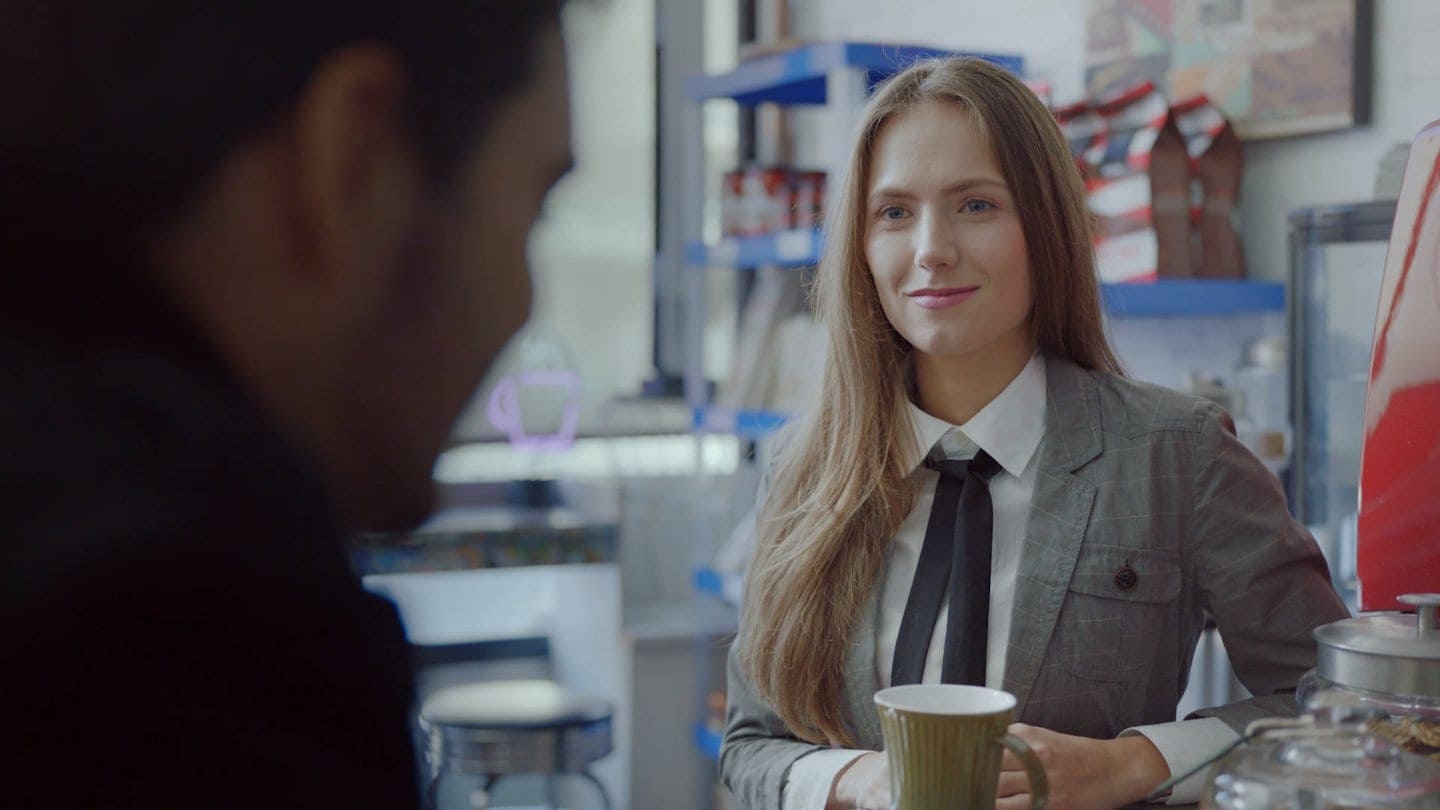 Over the years, Oksana also befriends the barista, June (Brittany Howatt), who is more privy to Viktor's life and fills in Oksana with the details that Viktor does not offer up easily. It becomes so that Oksana develops a closer (certainly more mutual) friendship with June than Viktor. The lack of mutual emotional intimacy is a persisting issue with the film, and compounded with its unidimensional characters, it impacts the film in a way that it struggles to take off long into the film. 
The end and the events leading up to it is baffling, and somehow it not only affects the two of them, but also June. As the credits roll, the swelling of the melancholic music takes the edge of the whole experience. Take Oksana and Viktor as an appetizer to the relationships-over-time subgenre.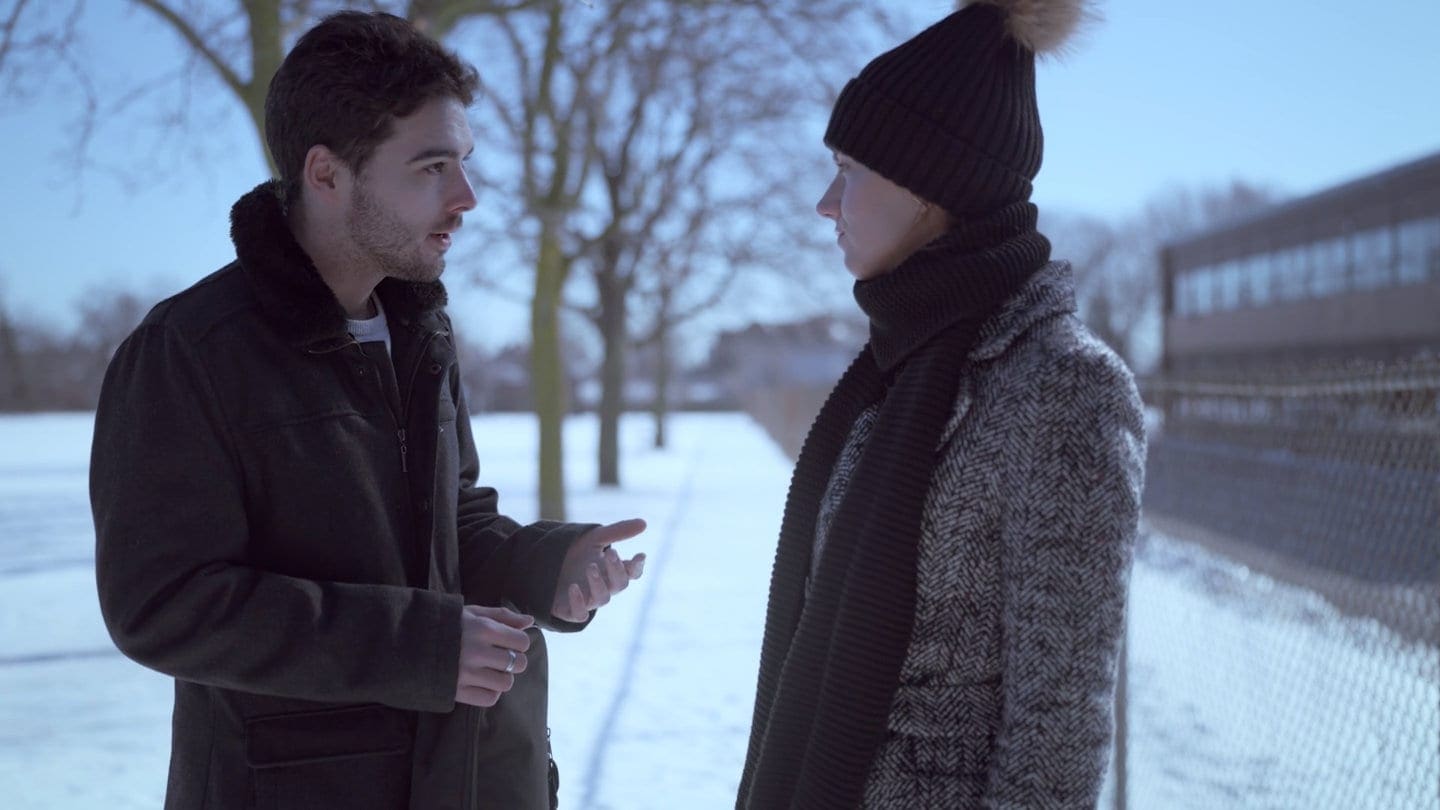 #ShortFilmReview: Oksana & Viktor: Some relationships end, some relationships change.
Click To Tweet
Watch Oksana and Viktor Short Film Trailer
Oksana and Viktor: The Transformation Of Relationships Over Time
Direction

Cinematography

Screenplay

Editing

Music