Aymeric Nicolet's honest portrayal of Oscar Wilde and his days in prison, leading up to the composition of De Profundis, is simply named Reading Gaol. And appropriately, it reflects as much on Wilde's experiences as it does on the almost alive beast that is Reading Gaol. And yet again, this is not a surprise; the film bases itself on Wilde's The Ballad Of Reading Gaol.
Nicolet takes liberties with the history. In the last moments of the film, as Wilde (played by Paul Dewdney) sits down to finally write, it is not De Profundis he is shown to write, but his grim ballad on the prison instead, the central character of which is Col. Wooldridge, a man sentenced to death by hanging for murder of his wife. Wooldridge (John Ellis Fox) is shown to almost be like a muse to Wilde, in the way Wilde asks him questions on his work. In fact, Wooldridge's answer implying that he does not find honesty in Wilde's work is both a lingering moment cinematically and a slant reference to criticisms of his snobbery. Nicolet has given Wilde well rounded characterisation; little things like his quips, retorts or behaviour add substance to and build a person out of historical accounts. Dewdney's performance is gratifying to watch.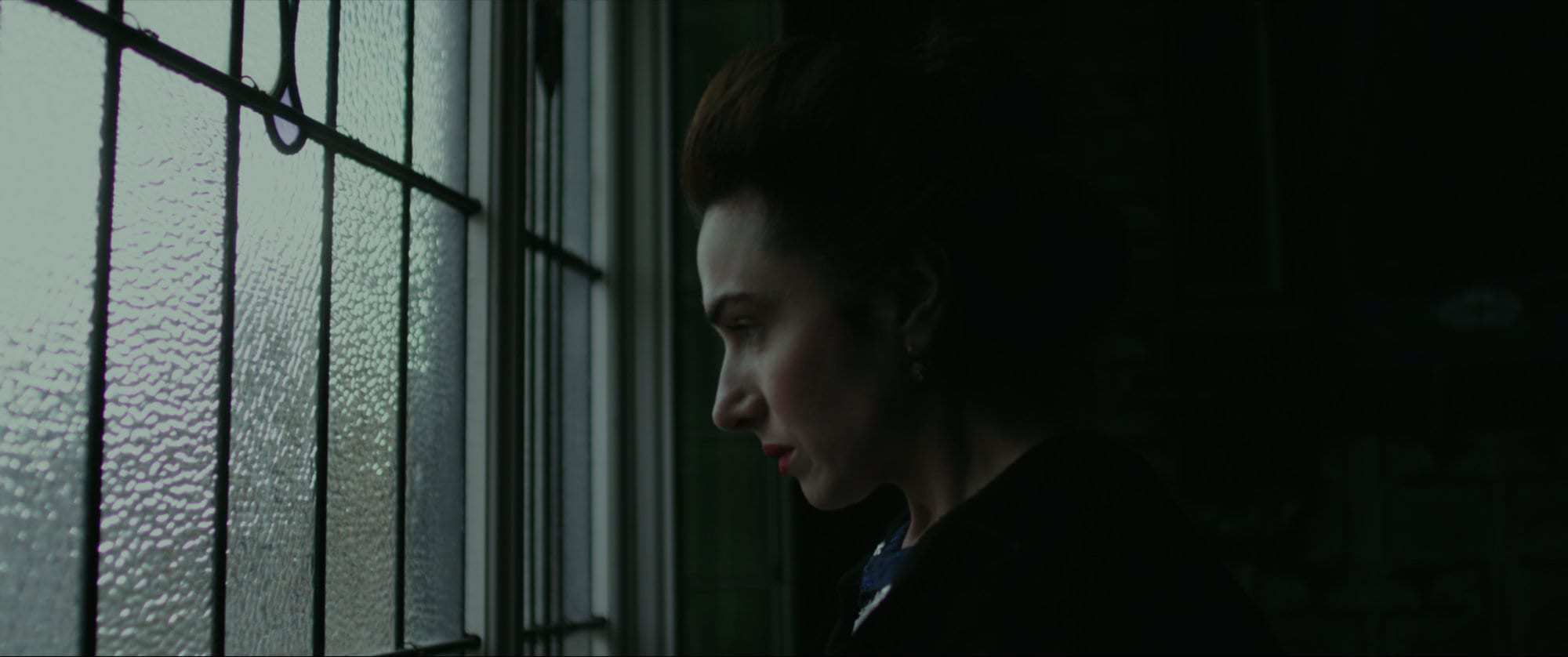 Bits of the poem are directly present, like Wilde remarking that perhaps too much love was why Wooldridge killed his wife. Wilde's own wife, Constance (Roísín Monaghan) is written to also perform what was originally Warden Nelson's doing: on her visit to deliver his lover, Lord Alfred Douglas's letter, she brings him paper and pen for a reply (which would go on to become the 55,000-word De Profundis), tightening the plot considerably. In her brief appearance, Monaghan is remarkable. Besides the film's cohesive writing, its richly textured production design is particularly commendable.
The only warden we meet is Robert (Roger Bingham), a cruel man given to pompous, self-important ways; even his demand of silence is of a showy kind. The film opens with him punishing Wilde. It's a brutal, harrowing scene, which only progresses on to Wooldridge's hanging.
The film's end is gentle, certainly more so than its opening. As Dewdney narrates a stanza from Wilde's ballad, a sense of sombreness settles over the film, no less pained as its preceding scenes.
Watch Reading Gaol Short Film
Reading Gaol: The Ballad Of Oscar Wilde
Direction

Cinematography

Screenplay

Editing

Music