Marcus McMahon starts out by hooking the audience in with the very title graphics of his 30-minute sci-fi A Helical. Which then progresses to graphics in the 80s and 90s style: chunky, pronounced shapes and bold colours. And enter our protagonist, A Helical, played by McMahon.
This is an experimental film, and A Helical is made of patterns, and his world is made of patterns and that world is his inner world, his own mind that beckons both him and the audience to explore it. When we first see him in human form, his surroundings are oddly out of scale. The platform he stands on when we are first introduced to him in his human form, dominates the landscape; the trees look both larger and smaller in comparison than they should be. Amidst this, A Helical is tiny. The dated look makes itself a characteristic presence of the film through his attire, blue blazer, beige turtleneck and all.
His journey leads him first to a giant floating head (voiced by Keith Chanter), as though severed from a statue. The CGI is unavoidably bad. It is at this point that A Helical realises that this is his journey into his own mind, that he has been here before but now, he's going deeper in than ever before. Shots are kept interminably long, perhaps to give audiences the time to mull over the events. The whole stretches of mindless nothings start to take a toll even if there is a lot to think about. The next characters A Helical meets get stranger and stranger still. With the addition of its score, the film is intense and often deeply uncomfortable, making the audience desperate for release.
To be sure, the environment McMahon builds is expertly crafted, and elicits just the right kind of reaction from niche audiences. And for the rest, even if not all of the film presents itself neatly dissectable, it is a lingering experience, inviting multiple views. And viewpoints.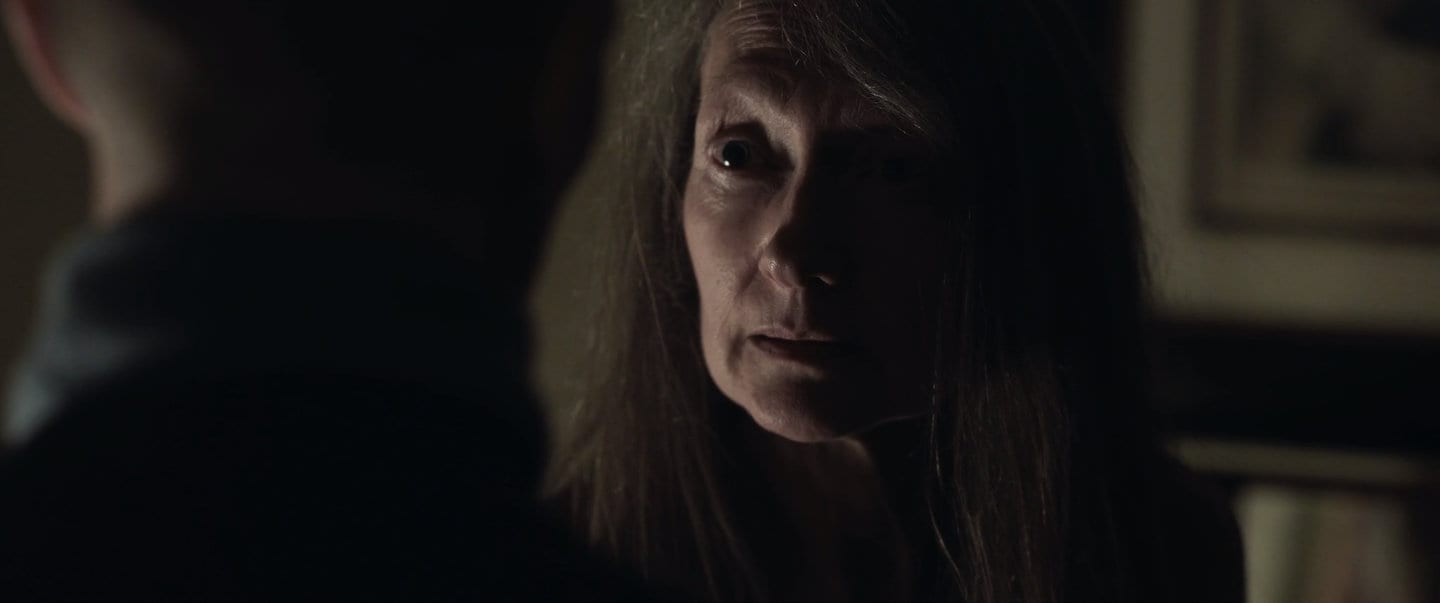 #ShortFilmReview: We set our own course.
Click To Tweet
Watch A Helical Short Film
A Helical: An Experimental Sci-Fi Entrenched In Philosophy
Direction

Cinematography

Screenplay

Editing

Music