Playing by the puns in the title, Joe Jennings Jr.'s A Leg Up is a neatly knit together piece on the drug menace in Atlanta, the detrimental capitalistic system of the United States of America and the subordination of the African-American population in one string. If that seems too much, Jennings does a good job at presenting it quite simplistically – through a father and son conversation.
Starring Phoenix Washington and Christopher Smith, as the father-son duo, the film is a free-flowing conversation wherein Stan prepares his young adult son on the ways to survive in the Charybdis-like society of America. Being a part of the minority couldn't possibly be easy, but then again nor is it being a part of a family that's fending off of supplying drugs. Since most part of the screen time is devoted to this one conversation, it's interesting to note that it neither assumes the role of a monologue or even that of a heartfelt confession. In fact, it's largely apologetic; which is further punctuated when pitted against his son's optimistic ambitions to live a life on honest means.
Reflective of Jennings's understanding of the traumatic experiences of the African-Americans, the father's description of the racially and economically discriminatory methods used by the American system brings out deep-seated issues about the nation's low educational standard as opposed to its mighty, political and economic standards in the world. To give credit where it's due, it's the writing that makes this transition from questioning to resigning, effective and thought-provoking. Without giving away any spoilers, the father-son conversation culminates into an inspiring, life-enriching lesson not just for the son, but the audiences too.
Cinematographer Derek Bauer's lensing deserves a special mention, as most of the filming is done indoors in a particularly dimly lit living room. Save for the limited lighting used, suggesting a shimmer of hope to an otherwise grim condition, the lighting is effectively used to convey the message. When the bright sunny outdoors is chosen for the father's imparting of the final lesson to his son, the sense of absolute hope and positivity isn't lost.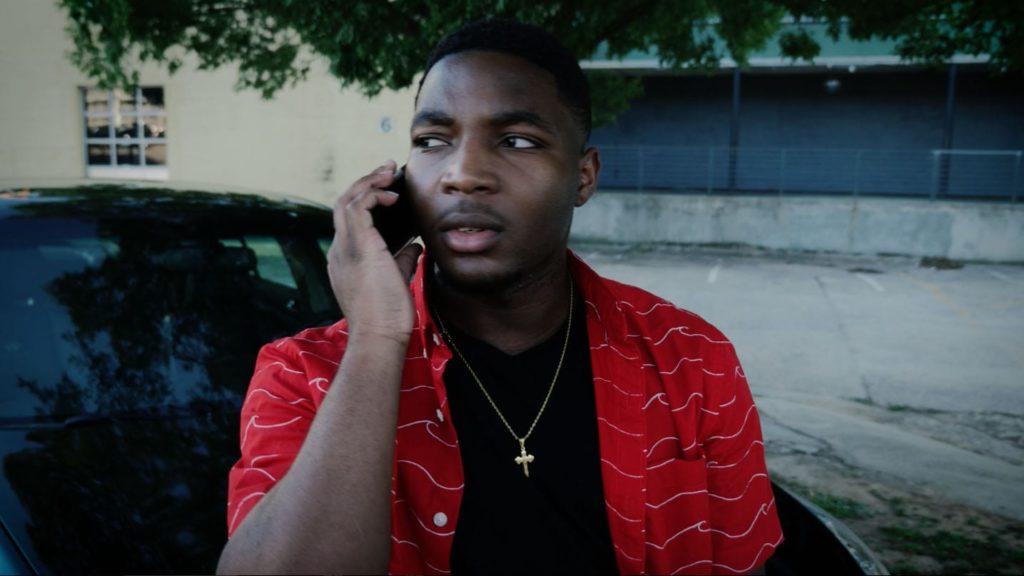 The minimum usage of background score has also helped maintain the gravity of the conversation, whereas the rap at the end by Maeb ft. Nate Dayz gave the 10:21 minutes long film a fitting closure. Washington and Smith have an easy chemistry between them, making it easy to believe their natural bond. However, the casting could have been better in terms of effectively showing a better age-gap between its members. That having said, the acting is convincing enough to make the audience believe their tale. A Leg Up is an interesting take on modern-day issues of a so-called superpower nation.
#ShortFilmReview: A Leg Up: Son, do you remember what your father told you?
Click To Tweet
Watch A Leg Up Short Film
Direction

Cinematography

Screenplay

Editing

Music