A girl stumbling to walk along the path set by her older sister invites the ire of her parents, regardless of her efforts. Sounds familiar? Crushed under the rubble of expectations that she just can't mirror, in this case, a near-perfect-sibling, she decides to become the next best thing known – that of a failed replica.
The Absence Of You is an accurate portrayal of sibling rivalry and family drama by Gary O. Bennetts that hits the mark with its favoured versus disappointing child theme. It deals with all the usual ingredients that make up for a familial saga but delivers it in a minuscule time frame of just 7:25 minutes, thus leaving one asking for more.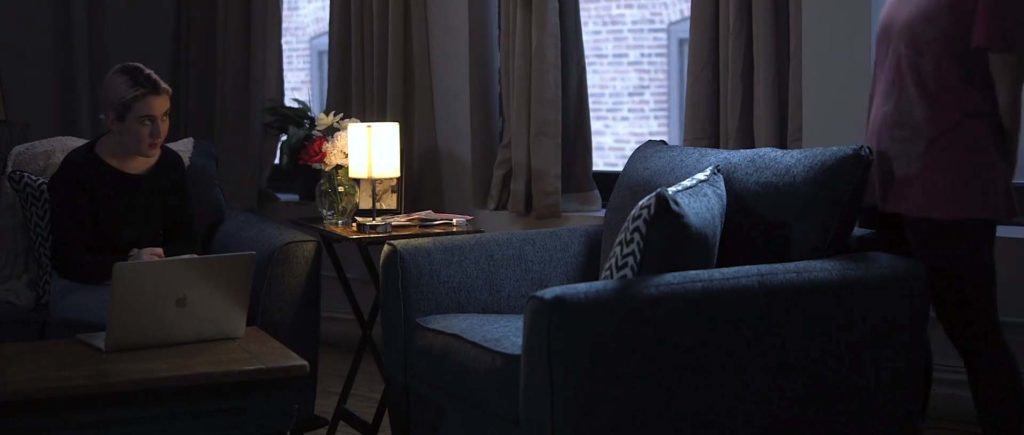 Ekin Naz Demirok who plays Alex, is the seemingly fallen out one. With an in-your-face defensive attitude, no one could have been a greater advocate of her own flaws than Alex herself. Demirok's unflappable confidence makes Alex level-headed despite her antics and makes the audience root for her. Bayleigh Young, on the other hand, plays Samantha, and a more striking contrast couldn't have been portrayed. She is the desirable one, the ideal child parents dream of, dipped in benevolence, she overshadows the very air Alex even breathes. There is an unmissable tenderness in Young's performance that only carries the older sibling's persona with ease.
Actors Demirok and Young who have also co-written the story manage to create an engaging narrative that demands your attention considering its runtime. What could have worked better would have perhaps been a more explosive climax? As the sisters resolve their differences, the angst, the years of pent-up frustration hardly finds a voice and one is left wondering if the closure offered was a raw deal. Having said that, the storyline bears the feel of an excerpt, as if it's a slice of a bigger, developing story. The characters are well-written with equal screen time accorded to both and even characters that find only mentioning through the course of their conversations. The shift in the power dynamics is believable and well-thought-out and enacted.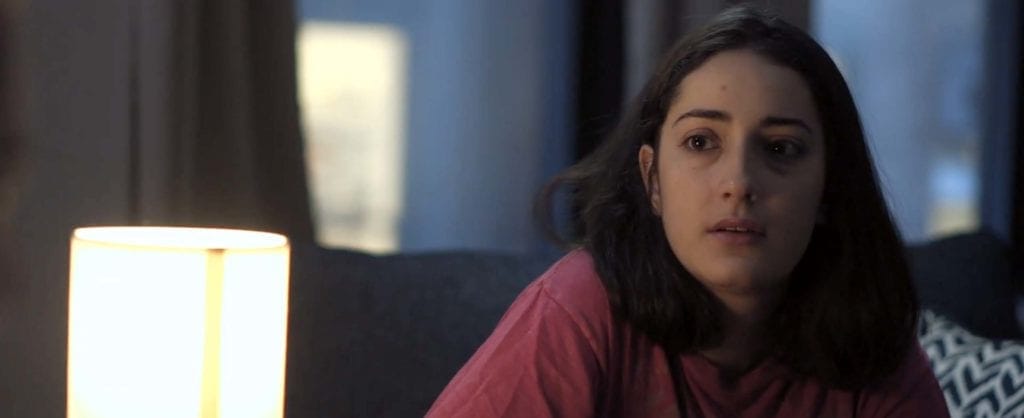 Editing by Athena Boutari is brilliant as it's not easy to maintain the pace for a film with such a short duration. And, Boutari's cinematography has a decorative visual exquisiteness attached to it. The set comprises only of a dimly lit living room with a lamp as the source of its lighting. This harsh shadow style, where only one side of a character is facing the light, makes all the shots appear like in a painting, fashioning it aesthetically to portray each character's perspective and journey from the dark to the light.
The Absence Of You is heart-warming. It doesn't weigh you down with its emotional drama, instead offers a sweet comeuppance that makes looking at your own fractured familial chords with some hope reasonable.
#ShortFilmReview: The Absence Of You: She was accused of theft. But, no one spoke of what they stole from her – her voice.
Click To Tweet
Direction

Cinematography

Screenplay

Editing

Music