Secrets, mortifying tales, private moments – all of which you'd want securely buried. But, imagine them spilling out. And, now imagine them spilling out in the open, in public. Embarrassing, isn't it? Dreadful, wouldn't you agree? Bastiaan Rook's On Air hits on all these bone-chilling notes to tell the scandalizing story of Brian. Who doesn't love a good old stalker flick? But at a ripe mark of 17:34 minutes, Rook balances the scales of intriguing engagement with enough spooks, to grip the audience long after the curtain falls.
Martijn Daamen's adds pointed dialogues to an already polished screenplay. It's essentially a war of words, and it's used as the driving force to carry the narrative forward. Brian (Sytse Faber), a late-night RJ talk-host, high on alcohol and fame, easily gets into scuffles and has little patience for other people's mistakes. This sculpts a bitter, arrogant protagonist and Faber is a natural fit. Faber even moulds his voice to bring callousness into his character. There is an unmissable vibe of debauchery that Faber effortlessly brings to play. Enter Freek (Poal Cairo), the friendly neighbourhood stalker, a faceless vigilante for whom secrets are not meant to be private. The narrative skyrockets from here on, with Freek egging Brian to make the confession of his life.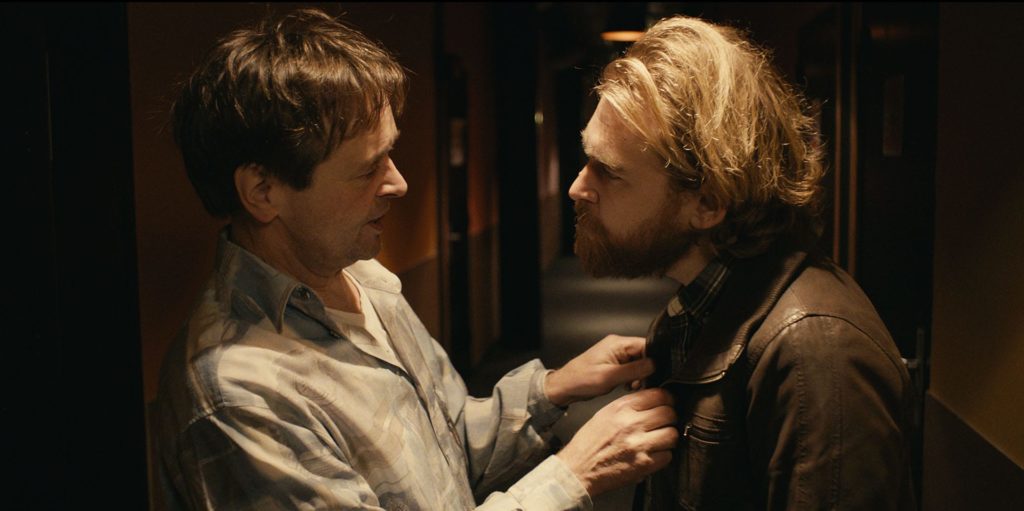 Cairo nails Freek. His performance, rather voice, instills the much-needed freakishness to his character. There are moments of gripping tension, due to Freek's unpredictability. You don't know which wretched card he has up his sleeves. As Freek draws aces, Brian is thrust into an exit-less loop. His undead sins, come crashing down on him like a falling sky, ultimately leaving the viewers with a choice to make.
Stijn Jonkhart' cinematography adds the apprehensiveness to the atmosphere. His shots have a shade of dark tint to them and uses it well as a prelude to the close-ups. The music in this film has a parallel build-up and when it bursts, it only amplifies the story beats to reach their maximum altitude. "Heartburn" by Kraz shrieks chaos as the world crumbles and falls apart. Ralph van der Straaten's sound design is brilliantly laid out throughout the story. It is complex but is also aligned with the feeling of stepping on to an active minefield.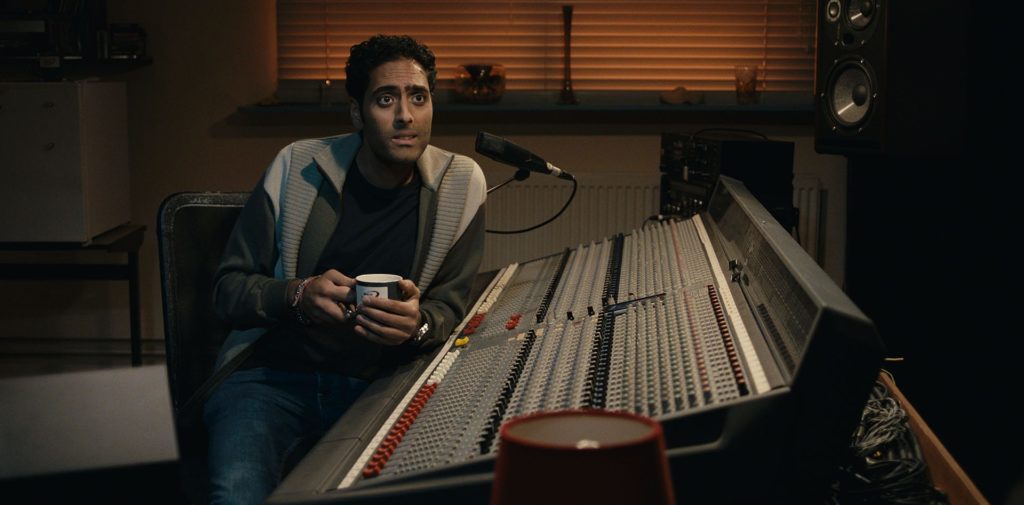 Jelle Helwig's nifty editing aligns all the elements and assembles them dexterously on the chessboard. When sharp dialogues reach their pay-off, it tends to focus on the gut-wrenching music whilst shining the light on the performance of the actor. It's all put together in a delicate balance. On Air mixes all its rich flavours and presents a feast.
#ShortFilmReview: On Air: He thought no one knew. He was wrong! Sins from the past always catch up…
Click To Tweet
Watch On Air Short Film