Written and directed by Otoja Abit (who also stars as the protagonist), Jitters is the story of an anxious young man going through wedding jitters, just slightly more intensely than the average individual. To Michael, his wedding day is the culmination of his life so far and therefore, subject to scrutiny over the very worth of his life so far and what lies ahead.
When Blake, his childhood best friend, turns up to check in on him, the film surprises. There is no panicked or even concerned reassurance that everything will be okay. Blake offers to help Michael leave without batting an eye. It is the casualness, the real reassurance in Blake's manner that uplifts the exchange.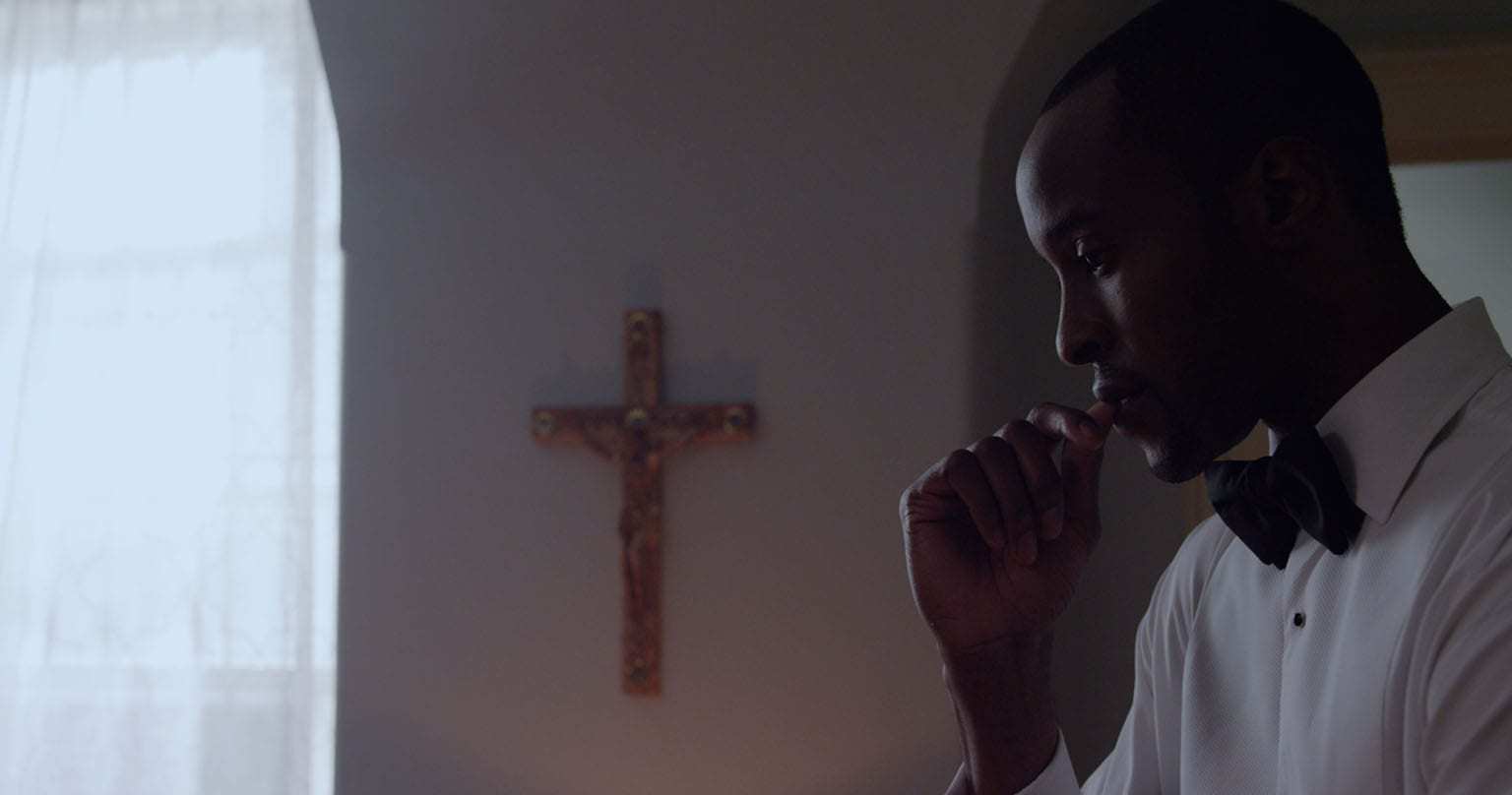 The performances by the actors are convincing and also a factor that holds the rather bland script together. The screenplay is bogged down by the need to keep its end plausible and its surprise intact.
Michael is a terribly boring character. Grandiloquent and prone to long introspective speeches, it quickly becomes taxing to watch him. His dialogues also serve as narration; the necessary flat tone of narration leaves the dialogues feeling much less like conversation and ultimately, impersonal. Abit makes the best of it.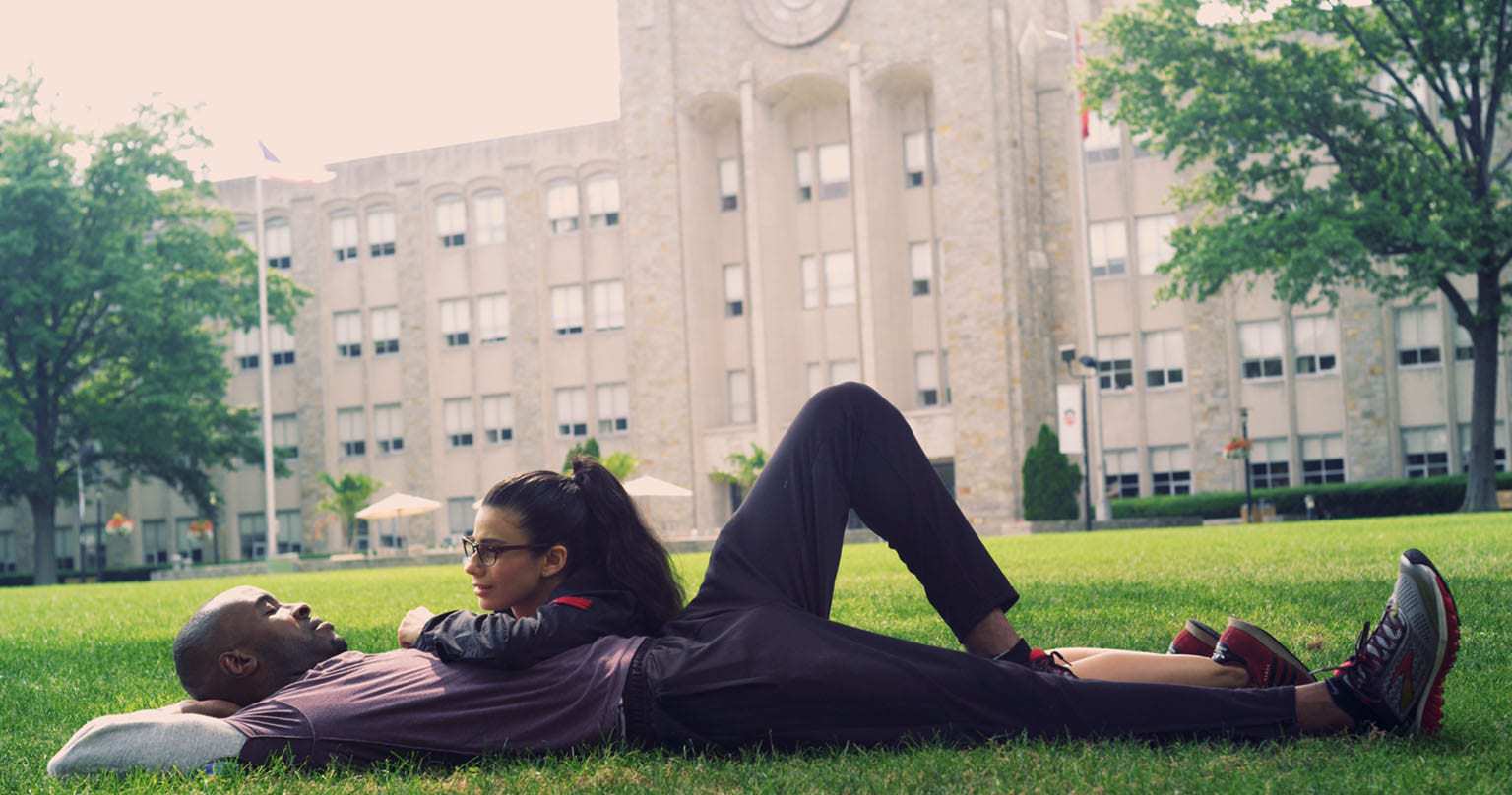 Although the film's cinematography relies on quadrant framing to project the need of the character to understand his internal conflicts, a large chunk of the scenes between Michael and Blake (Walker Hare) feature lighting that gives the audience whiplash. Both in the same room, Blake is framed with dimmed lighting to the point that it looks like a dark room. And yet, when the shot cuts to Michael lying on the floor, it is brightly lit. A window parallel to him has so much sunlight spilling into the room that it makes Blake's dark side feel unlikely. It is almost as if we are watching two different narratives.
Music is composed by Alexander Arntzen. The music matches with the film's narrative at only a few major moments, adding interest and energy to an otherwise ordinary film. But the more you watch it, the more the little details pay off to eventually find a satisfying experience.
Watch Jitters Short Film
Jitters: A Pained Meditation On Love And Life's Meaningfulness
Direction

Cinematography

Screenplay

Editing

Music