The undoing of convictions is a curious thing: when done right, it becomes a blend of spectacularly comical and terrifyingly chaotic, taking on the form of your most uncomfortable fears and rejoicing in it. Tomisin Adepeju's The Right Choice offers this blend on a smaller scale (in terms of grandeur), doing many things perfectly and some not quite.
The entire film takes place in one room with an obviously fake view of a futuristic city, which only adds to the absurdist tone of humour of the film. A married couple (played by Krystine Atti and Obi Iwumene) has come to meet with an advisor at the Arbitrio Clinic to create their ideal baby. Vijay Varman, the screenwriter, introduces the comedy in the form of the advisor, played by Michelle Greenidge. She's the perfect corporate face: pleasant, tactful, manipulative and utterly aware of where she wants the meeting to go. Sure you want a female child? Sure you would have her decide her sexuality? And so on. Until it comes to the question of skin. Are you sure you want a black child? The couple, although increasingly unsure, had so far been fielding the advisor's ideas and suggestions with a fairly sure idea of what they want, without much conflict.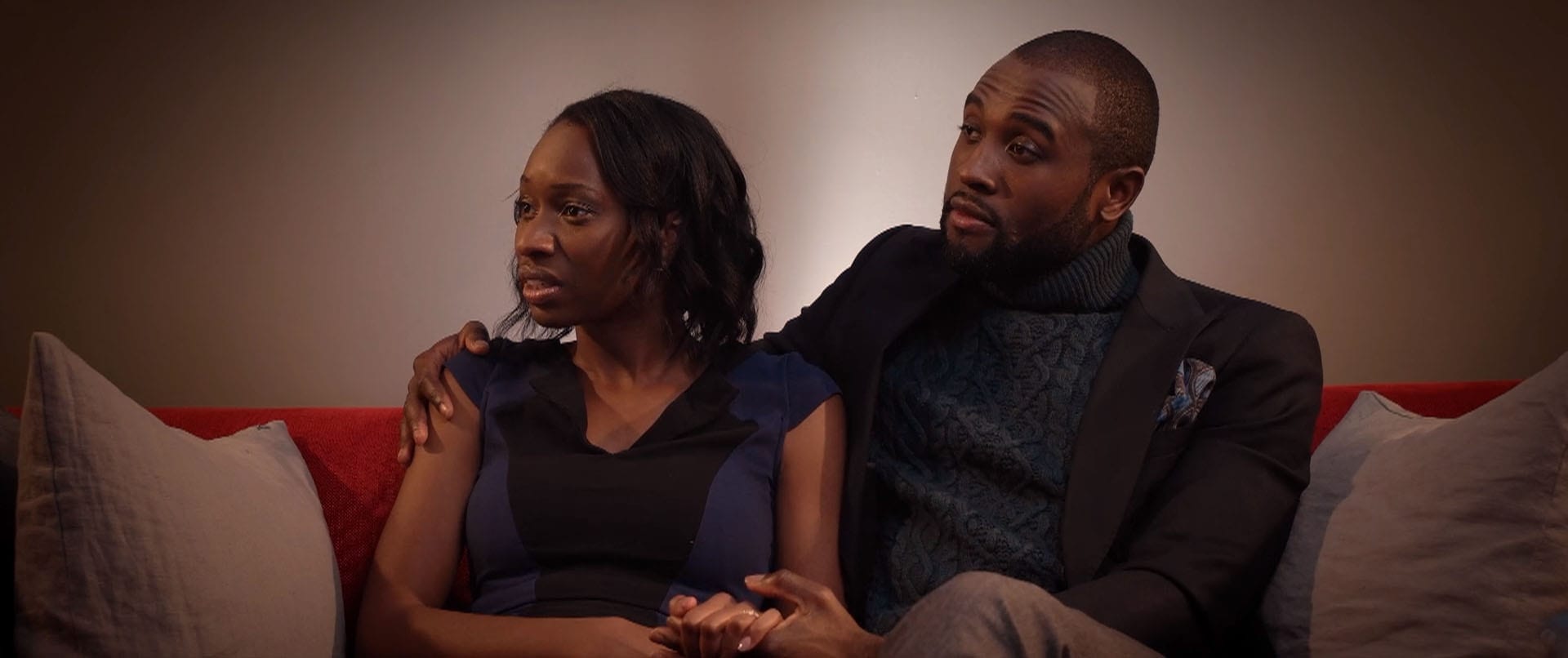 What had been a slowly rising pot of milk now boils over, and hilariously.
Although the performances are not as effortless as they could have been, the writing allows you to overlook it. The cinematography too is rather off-putting; the couple is poorly lit so that their shots look flat and sometimes too yellow. The overall colour scheme and lighting of the film takes away from the impact its writing has. Editing (Alexander McNeill) on the other hand, keeps up the energetic pace of the screenplay, again helping to overlook the lack of aesthetic merit.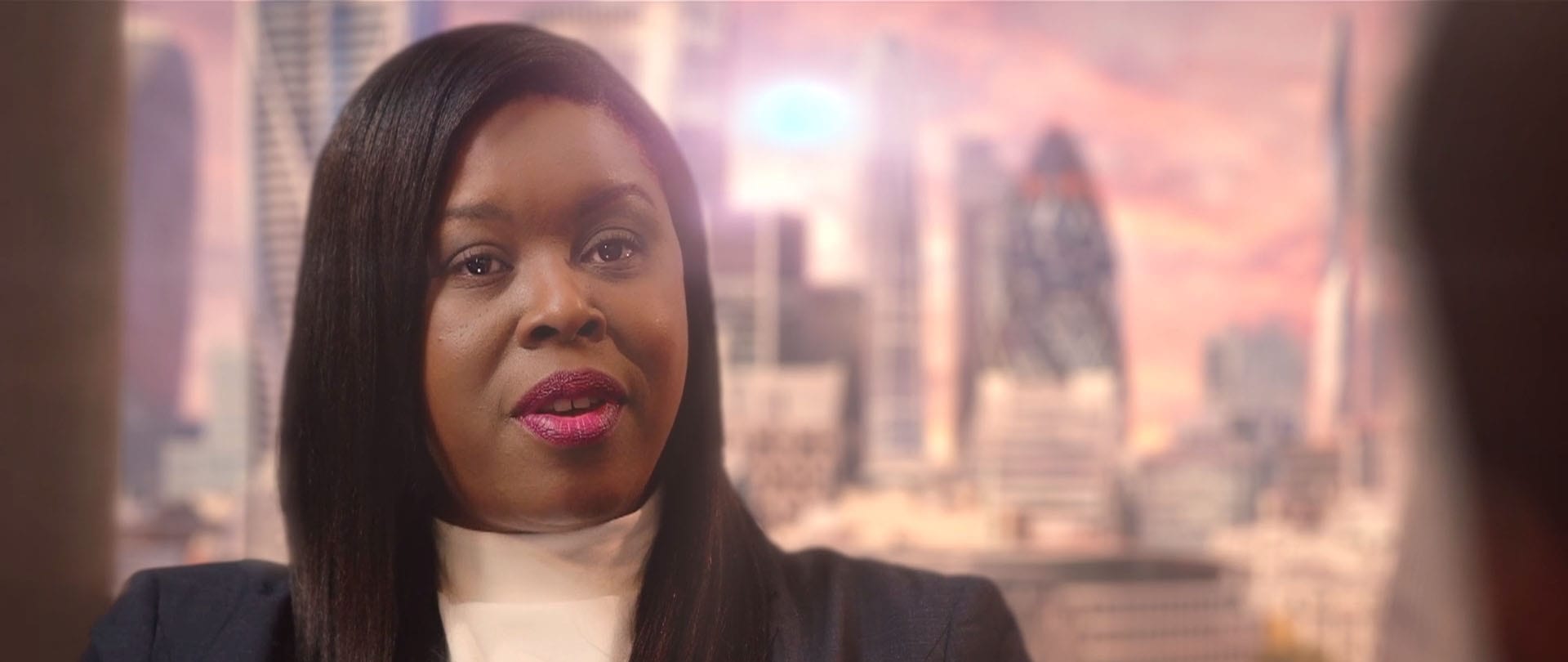 Ben Stanbridge's original music is a delight. The distinctly retro structure and sound add a shrewd commentary on the plot, the satirical cherry on top. Adepeju and Varman's sci-fi black comedy is as razor-sharp as it is goofy, if not altogether aesthetic.
Watch The Right Choice Short Film
The Right Choice: A Satire Of Corporates, Race, Sex And Sexuality
Direction

Cinematography

Screenplay

Editing

Music