In the same year that 1917 was released, the continuous shot film that has everyone talking, here comes a little known one-shot crackpot comedy, On In 15 that is both a single shot and a bottle movie. The entirety of its action takes place in one room, as long as you discount the post-title pre-credits shot (also a single shot).
Characterised by its bursting chaotic energy, Jack Archer's 15-minute film takes place in 90s Britain, the action occurring in real-time; characters flit in and out of the set while the camera effortlessly chooses who to focus on, never letting go of the madness. Even in moments of (relative) calm, the chaos is very much visible in the background – a comedic tool that works in the favour of the narrative flow and tone.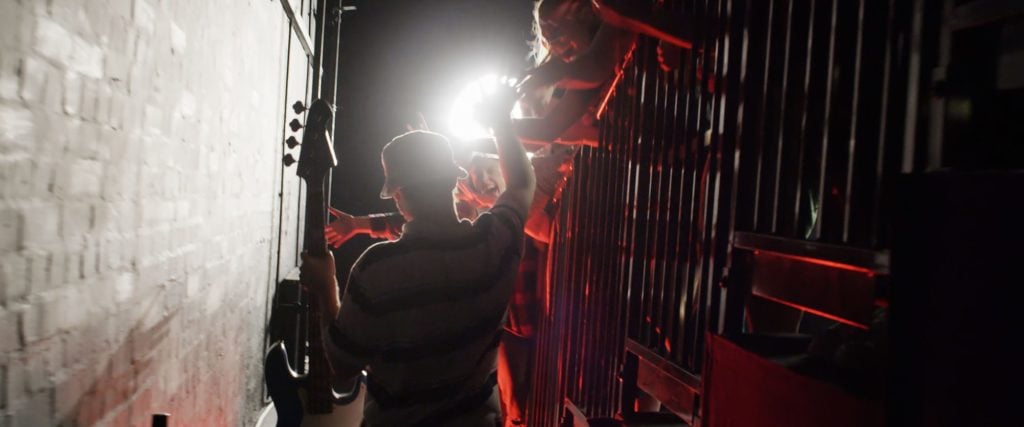 Archer sets things in motion with the lead vocalist of a band (Sky Cheema) passing out fifteen minutes before the show thanks to a pill. Other characters pour in in time: bassist one, manager, venue owner, bassist two, drummer. Each with their own bagful of drama. Simon (Tobias Cornwell), bassist one, wants to stick someone's – certainly not his – hand down Ryland's throat to make him throw up the offending pill. Martin (Christopher Mulvin), the manager, is the principal reactor to the plot's suspense. It is a delicious cacophony in the highest notes; all his variations exist in the high frequencies. Simon and bassist two, Charlie (Ed Newman) function as the lower notes of the comedy, mellow and exasperating. What is noticeable is that although it is set in the 90s, the film does not carry the distinct dated look or have a real tangible effect on the plot, which then leaves something to be desired.
The camera glides in and out of smaller individual explosions; sometimes it is the shenanigans of Charlie and Simon, sometimes reality comes knocking in the form of venue-owner, Jasmin (Mayalani Moes), and a small amount of the time it's Miche (Phoebe Farrington) and her career worries. Every character functions as a vital part in playing out the madness. Archer brings it all together with enough narrative cohesion that the whole thing is a delight.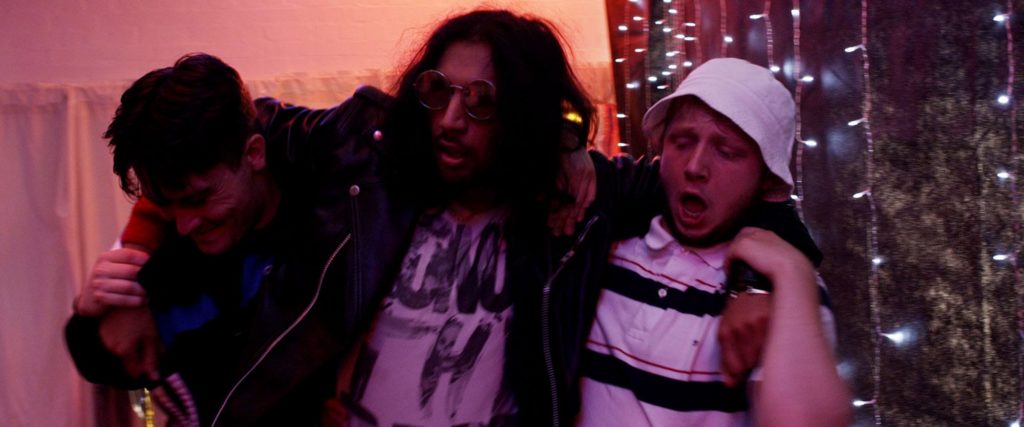 #ShortFilmReview: On In 15: How much mayhem can a downer create?
Click To Tweet
Watch On In 15 Short Film Trailer
Direction

Cinematography

Screenplay

Editing

Music