Matt Gorrell serves as writer, director, cinematographer, and editor for Ainsley, but none of these aspects of the film are done well enough to make for a likeable story. On every front, the film suffers from a lack of skill, resulting in a completely amateurish substance and form.
Gorrell builds the story around the eponymous Ainsley, played by Donovan Blot, a lonely teenager with a troubled childhood. His mother, as the shoddily distinguished flashbacks show, abused drugs and alcohol, as a consequence of which she had to let him go.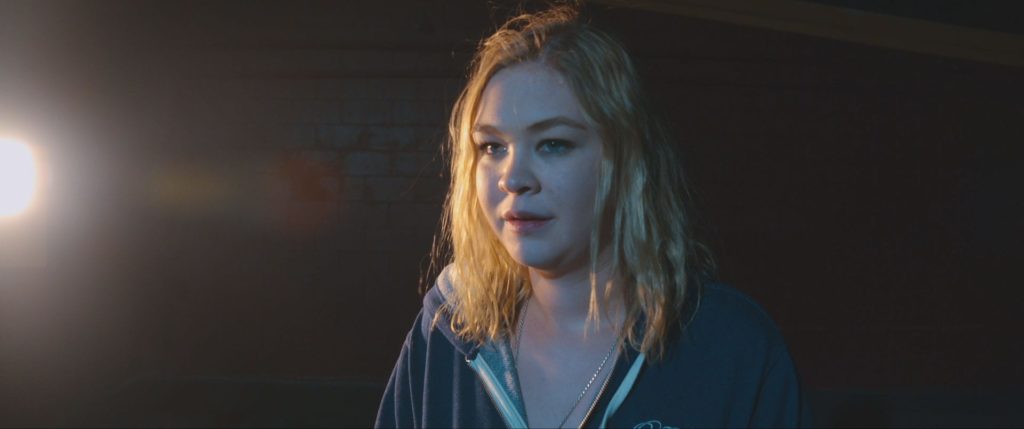 In the present, Ainsley sees hope of happiness in a girl from school, Nikki, played by Rachel Melius. There is little to the plot, despite having potential, and Gorrell presents the story in the most mundane style. She uses him to get cigarettes, her disinterest in him visible. One date leads to a closer relationship, only for Ainsley to be ghosted thereon. This is fairly believable because Melius and Blot have forced chemistry, each looking visibly uncomfortable in the other's presence. The fallout leads to Ainsley smoking full packs, and the film implies his relapse into the toxic lifestyle that he saw torment his mother, and as a result, him.
The flashbacks are presented in a monochromatic red palette, which, perhaps because of editing, does not mesh at all with the present-day scenes; the transitions are almost childishly amateur. The camerawork does not help the story; it is, for the most part, unmotivated and random.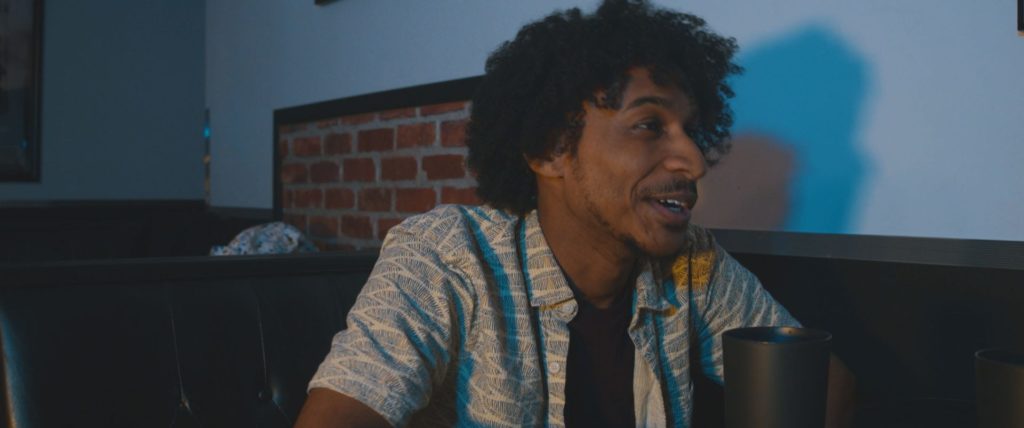 For all that he is the main character, Ainsley has very few lines. We learn of his past only from flashbacks and nothing of him as the person he is now, besides having a crush on someone. Melius' character has more lines than him, and none very interesting, which says a lot about the general quality of the screenplay. Gorrell had a good opportunity with the premise, but what he set out to make of it failed comprehensively, both due to a lack of sufficient thought and skill. 
Watch Ainsley Short Film Trailer
Direction

Cinematography

Screenplay

Editing

Music