Written and directed by Jay Bhatti Mistake is a 7:10-minute film that recounts the tale of two robbers, Chris and Mark and their attempts to escape getting caught after a robbery goes woefully wrong.
The plot of the film is woven around two robbers, Chris and Mark, played respectively by Dan Furlonger and Thomas Melhuish. As the two hide out their pursuers in an empty building, the tale of their tale botched robbery and an accidental murder slowly unravels itself while their own freedom, in small and big measure, finds itself threatened.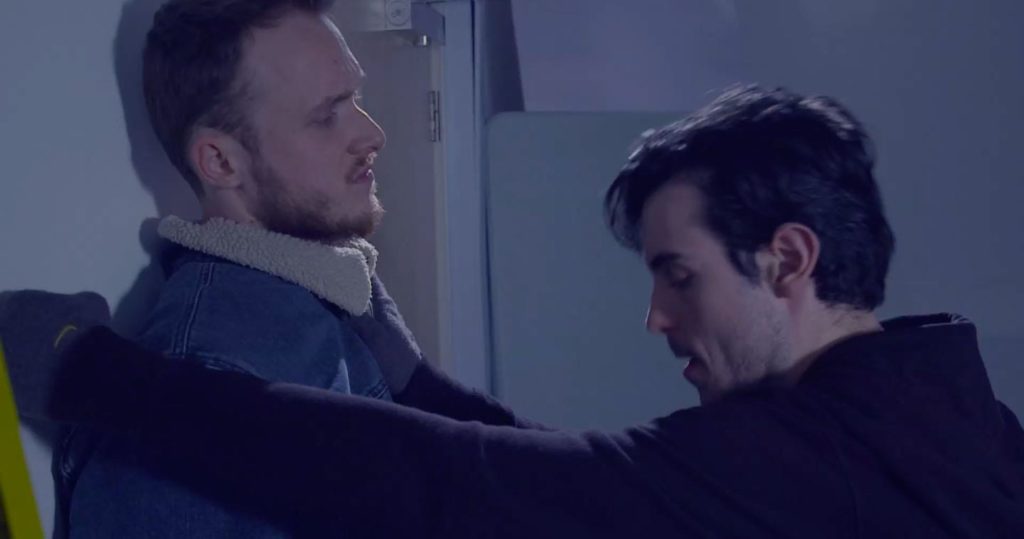 Chris who is apparently in charge, is the calmer of the two while Mark falls to pieces over the disaster. Just as escape seems plausible, Mark reveals his second mistake: while running, he dropped his gun– the murder weapon– in an alley. And he does not remember which one.
While they accept the inevitable steps they must take and the consequences of inaction, the seemingly empty building is not safe either. Footsteps very close to the two are heard. How they go about what they must do will now either undo their mistakes or be the final mistake that condemns them.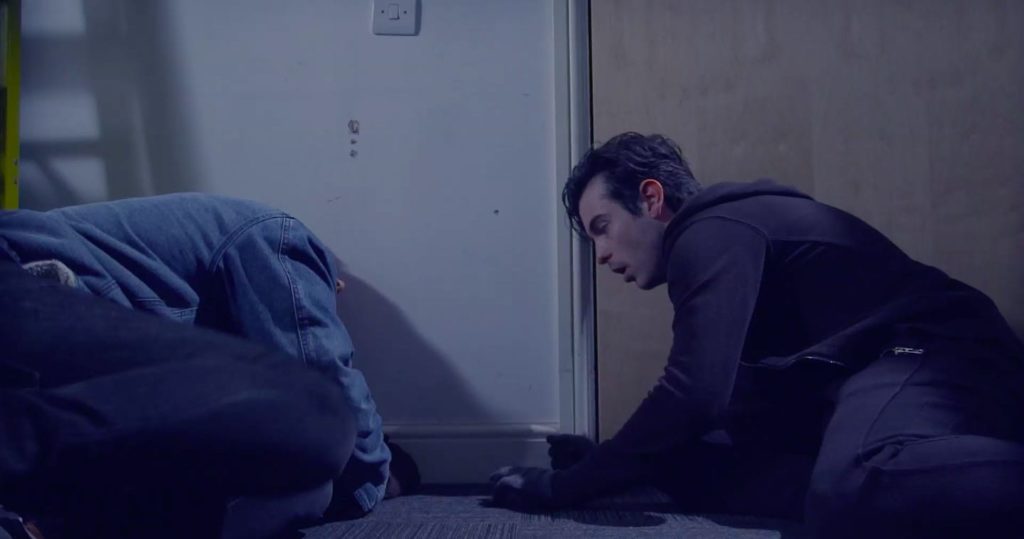 Dan Furlonger feels natural and delivers a sincere effort. His performance projects the emotional grit of a robber who has committed the same felony before. Though thrown off by an unexpected complication, he keeps his grip on the situation. Melhuish does not have much to do, shunted to the side as little more than a plot device. Both actors are done a disservice by the cinematography and editing. The angles are rarely right in the beginning, taking the whole punch out of the action. Lighting and tone do not do much for the story either. Without the right tempo shots or motivated cuts, movement feels all over the place, failing to evoke enough tension. The film does not do enough with sound either, injudiciously allowing for noise while the two hide.
The flaws of Mistake are not glaring but exist with just enough presence that makes the film merely passable. Evidently everyone makes mistakes. 
Direction

Cinematography

Screenplay

Editing

Music