The film opens to Mother Teresa's quote that goes in the lines of loving someone or something until there's only love left and no place for hurt. Poetic. Philosophical. But, seldom tried. Humans aren't designed to live in abandon. Societies ensure we don't. But, in Brendan Sweeney's Impossibility:Possibility, we see a glimpse of that spiral fall we dread and yet are sure to experience at some point in our life.
Impossibility:Possibility is a 7:47 short on a widower and his grief, loneliness and pain that has only one form of closure: that of revisiting a particular moment in his life using the advanced technological devices available at his disposal. Sounds stretched? Think of the devices you've at home that talk back to you and this could be settled for good. Sweeney's take on addiction is reflective and thought-provoking. Rather than the liquor bottle, it's the technology that our protagonist Isaac (Shawn Scahill) reaches out to.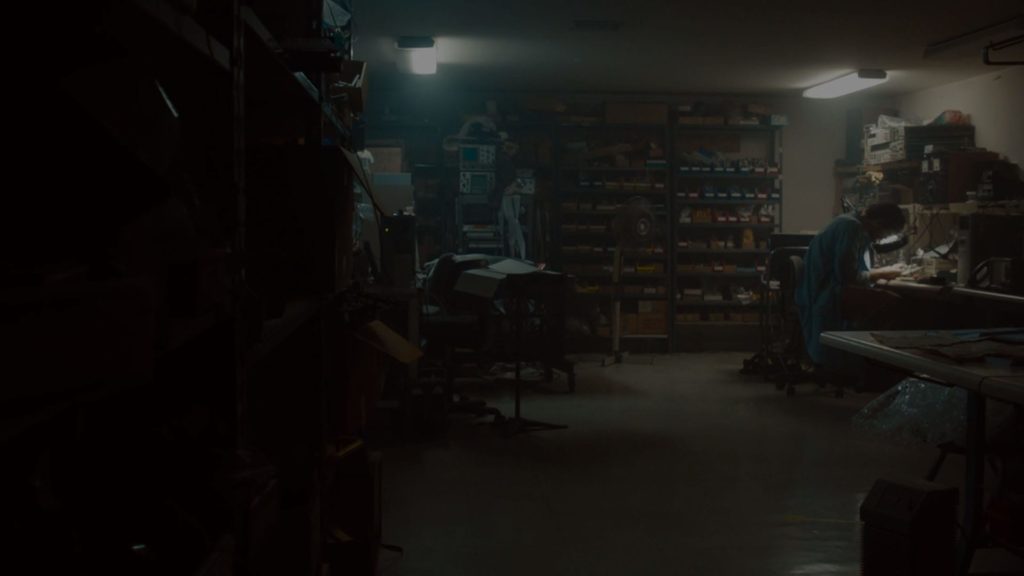 The film is a cyclical dichotomy. While dealing with problems that have plagued mankind since the dawn of time, Sweeney opts for modern-day devices and apparatuses to tackle the issue. While Isaac grieves his partner's loss, his grief accentuated in the sombre lighting used in the background, we see how destructive this path is. But that's the gift of hindsight and distance. Sweeney manages to create them both ingeniously – while giving us a tour into Isaac's life, we become acquainted with his loss and pain and yet from the distance we watch, albeit helplessly the doom he has spelt for himself.
Brendan Riel's cinematography deserves a special mention. From the lighting to the setting of the scenes in the film, special care has been taken to maintain not only continuity but also authenticity to the plot. A grieving man's house is bound to resemble Isaac's. From his uncared-for attire to the unattended surroundings, everything that makes up Isaac's world is perfect in conviction. Scahill is convincing. Considering the minuscule screen time, which stands truer for Leigh Wulff who plays Michelle, his wife, the cast does a near-perfect job in bringing their characters to life.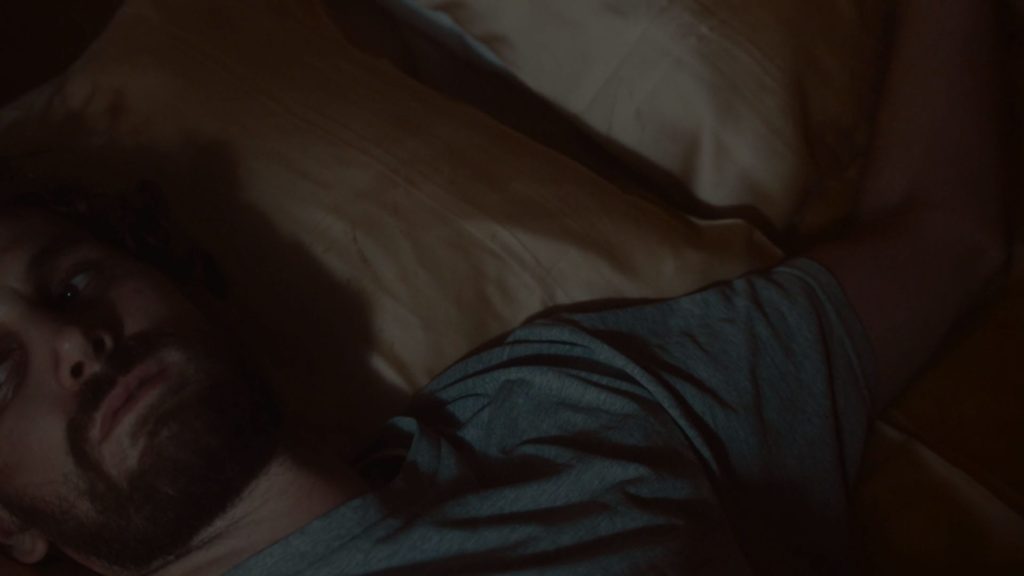 Writer-Director-Editor Sweeney doesn't philosophise his plot besides the opening quote. He lets his camera do the talking, letting the narrative ebb and flow around it. By the end of it, we are convinced of what we knew all along, that addiction can never be helpful and yet, sometimes, just sometimes, in the comforting respite it offers, it makes sense why so many opt for it. By bringing in the technological dependence of contemporary times, Sweeney smartly sows the seed of digital and technological addiction that is plaguing the present generation without turning the story into the rhetoric of sorts.
Impossibility:Possibility doesn't offer any answers. It merely raises the right questions. While subtly provoking the current state of lifestyle followed and maintained, Sweeney makes a brave attempt at synching timeless woes to the state-of-the-art technology to find a midground that is perhaps, just perhaps non-existent.
ShortFilmReview: Impossibility:Possibility: What do you do when your addiction is the only cure available?
Click To Tweet
Watch Impossibility:Possibility Short Film
Direction

Cinematography

Screenplay

Editing

Music