Although the eponymous character in this Patrick Fritz directed drama has barely more than a few seconds on screen, the film makes it very clear why Fritz named it so. For, even the character itself is not physically present, it is his presence that drastically changes at least two lives. The discovery of Elijah becomes no less than the discovery of treasure for its discoverers, for it brings them both what they desperately coveted.
This is the story of Erin and Vince, their tag team coming out and the catalyst of it all: Elijah. John Colton, who plays Vince, brings effortless charm and an endearing quality to the elderly man who has just moved in with his daughter and her family, only to find his life upturned again, independent of the luggage and boxes. Well, perhaps not independent of the boxes; his granddaughter Erin (played by Erin McIntosh), finds his 60-year-old secret in a flimsy box. The secret? He's gay. Erin–herself queer and struggling with great anxiety to come out to her parents and the world at large (which includes Melissa, her friend that she crushes on rather heavily)–finds mementoes of a long-buried affair in an old entertainer's vest belonging to Vince. A dog tag chain is engraved with the name Elijah Burns. Intimate, faded photos have Elijah scribbled on their backs.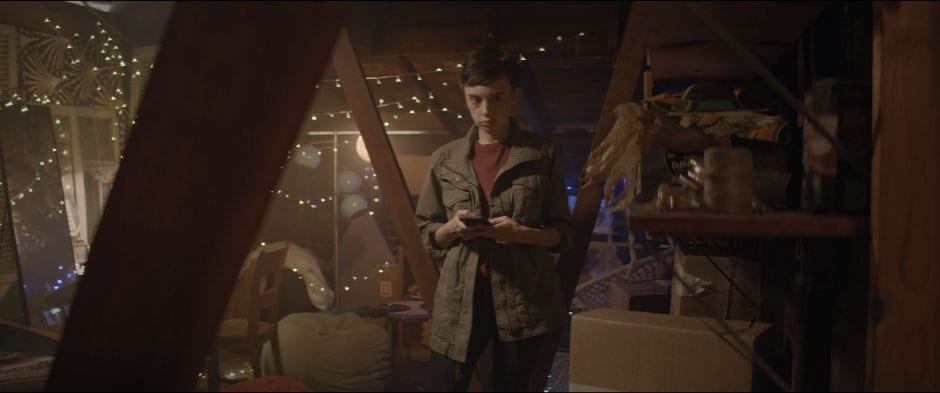 The confrontation becomes a confessional between grandparent and grandchild, as they both come out to each other. Colton is utterly moving. McIntosh meshes with her character with ease: there is authenticity in her depiction of Erin's very visible anxiety. The two bring an identifiable vulnerability to both their characters and the relationship between them. Fritz packs in a lot in a 15-minute long film, almost too much. It is Colton and McIntosh's heartfelt portrayals that hold the film together, whose plotline sometimes threatens to flounder and collapse.
We see very little of Elester Latham, who plays Elijah, and rightly so. Elijah wouldn't have the impact it does if any more of the runtime had been dedicated to the character's actual presence. He is most powerful as an intangible moving force that brings people out of their paralysed slumber.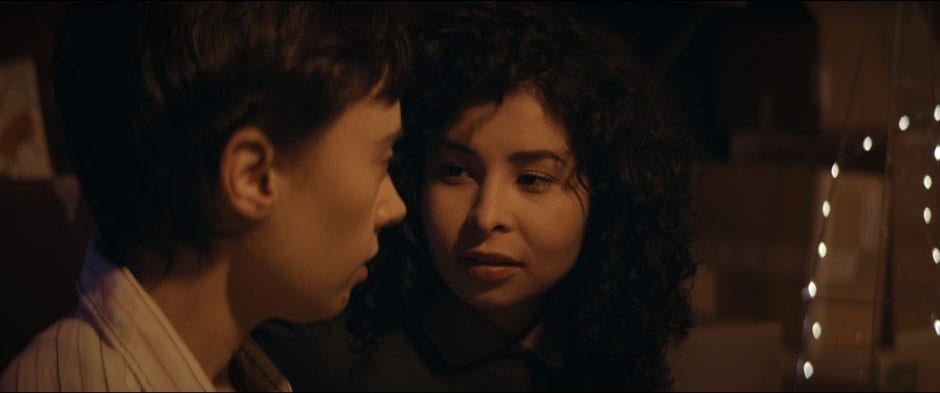 ShortFilmReview: Elijah: Some skeletons need not remain in the closet.
Click To Tweet
Direction

Cinematography

Screenplay

Editing

Music