Chris Brake's Cactus Boy is delicate, touching and quite literally a tribute: to one's childhood, one's best friend and to nostalgia. The story of a boy and his imaginary friend, Cactus Boy is a coming-of-age tale and at 17:04 minutes, a brief one at that.
Colin Ford plays Winston Prickle, the quiet, reserved boy. (And, his younger self is played by Ian Cuson.) His only friend – a cactus. Childhoods can't have been the same for all. That memory of frolicking around with friends that remains the postcard image of childhood is wiped clean by Brake. Instead, what we get is solitude, aching solitude. Note that it isn't loneliness that is being addressed here, for Brake does his best to present an almost idyllic bond between young Winston and his friend, the cactus, that eventually grows into something worthwhile.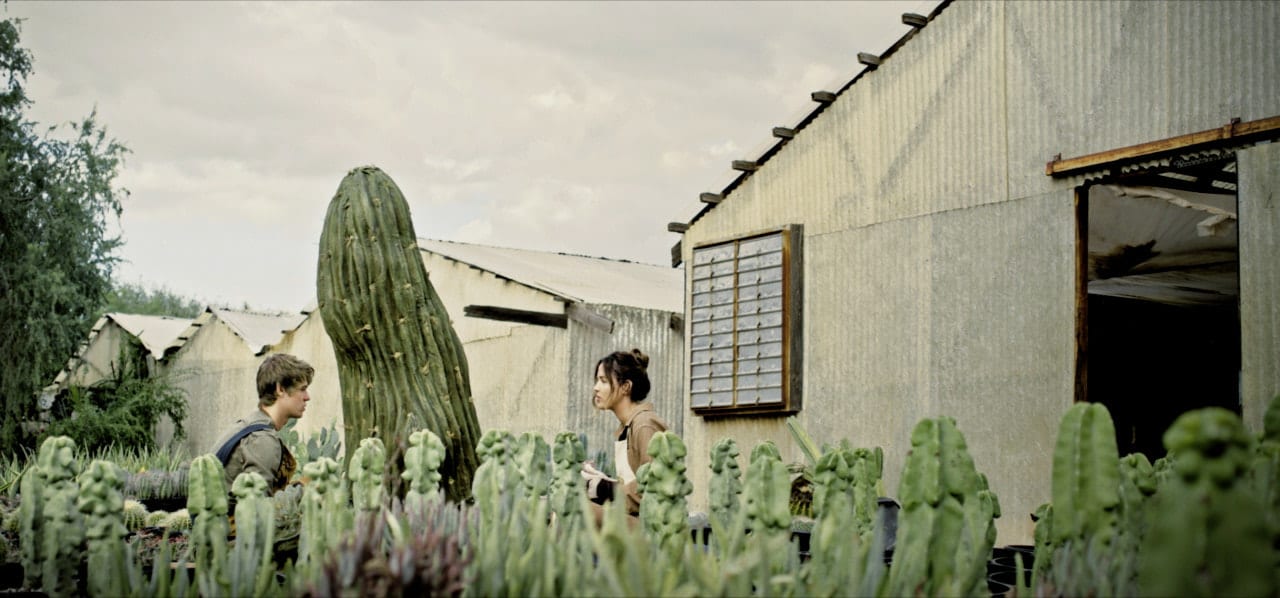 We see young Winston playing by himself in his hideout – Fort Winston, from where the peekaboo continues. It is one thing to hint at an imaginary friend or its presence in a film, but quite another to showcase the same and Brake does that – brilliantly. Costume designers Anna Henderson and Alice Batten-Jacobs's works add life to Brake's production design and what we get is a living, breathing, moving Cactus. The young friendship forged through endearing games and birthday cards scrawled in child's handwriting is particularly telling of Winston's imaginary world as it is of Brake's hold on his craft.
However, what's intentional but a bane is the pace of Cactus Boy, which becomes significantly bothersome as one progresses through the narrative as it flips back and forth. We switch between childhood and youth and although the intent is understandable, it makes the film seem longer than it is. On the other hand, Cactus Boy's appeal lies in the Cactus Man, played by William John Banks. It's not a figment of imagination, he is very much present as he is in Winston's mind. We see him accompany Winston, we hear his voice, see him move about and he becomes real, just like another character. The thin line between imagination and reality is so beautifully balanced by Brake that Cactus Boy implores you to access the deep recesses of your mind to remember that now faint moment when you too nurtured a similar relation.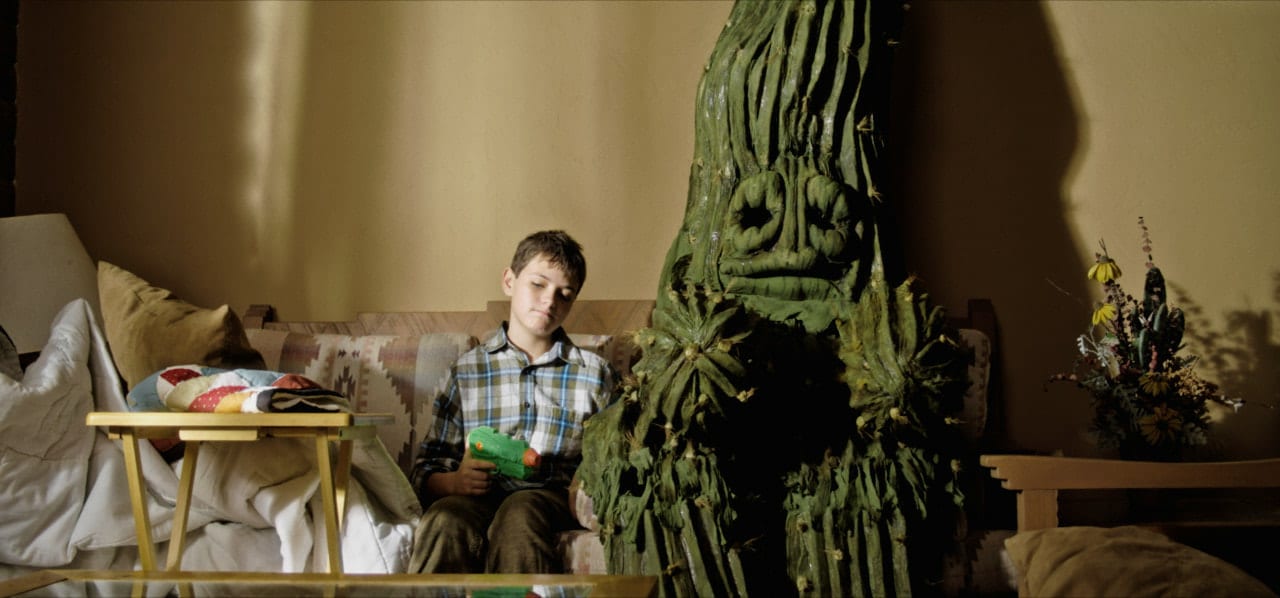 Karim Younis's music plays an important role, especially in the second-half when the now-adult Winston meets Clem (Georgie Flores). Their meet-cute is well-written and serves a good point to amplify the narrative. Flores is endearing and earnest. It's an easy character, very likeable until the very end when she reveals the secret she too has been nurturing all along. Brake uses each of his characters to build Winston's. It's through his eyes that we see and experience the world around him. As Pierfrancesco Cioffi's camera follows him around, there's a part in us that wants everything to be true, such is the conviction of Cactus Boy.
When it's time to wean off childhood habits, the moment can be hard and yet liberating. Cactus Boy is that; it is liberating, gentle and yet impactful.
Watch Cactus Boy Short Film
Cactus Boy: That One Imaginary Friend We Have All Had
Direction

Cinematography

Screenplay

Editing

Music