Sina Sultani's Refuge is fast-moving and immediate. At only 4 minutes long, it is made in one continuous shot, following a couple on the run during the Russian invasion of Afghanistan that ultimately resulted in the deaths of nearly 1 million civilians.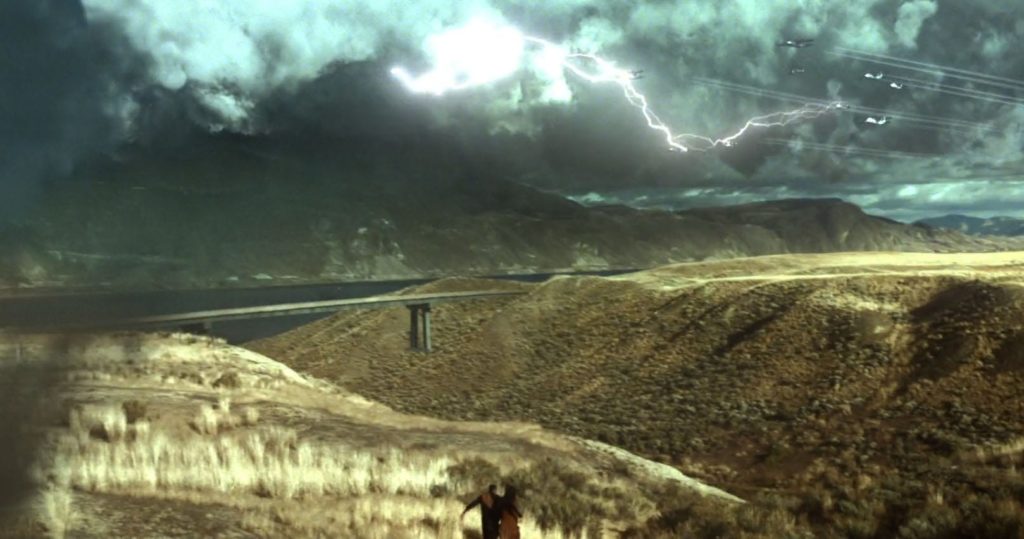 The single-take gives it the feeling of immediacy and lyrical flow. The film opens on a sunny day; the palette is made almost entirely of warm tones until the planes come flying low. As people promptly flee looking for shelter. The rich and poor see the same perilous situation– a car is given away, the landscape slowly disappears under the debris of wartime destruction. Based on Sultani's parents' story of fleeing a war-torn country, the couple in Refuge lose their car before they can even drive it. The camera (a drone) stays with them throughout, as they lose possessions and the last vestiges of the life they knew. Buildings and bridges are bombed, people are killed, the sky takes on a terrible, impenetrable grey. The fleeing civilians stop to stare and take in the shock of seeing everything recognizable razed to the ground, yet the young couple must remain on the move. In a land where bombs are being dropped like treats, being stationary spells death.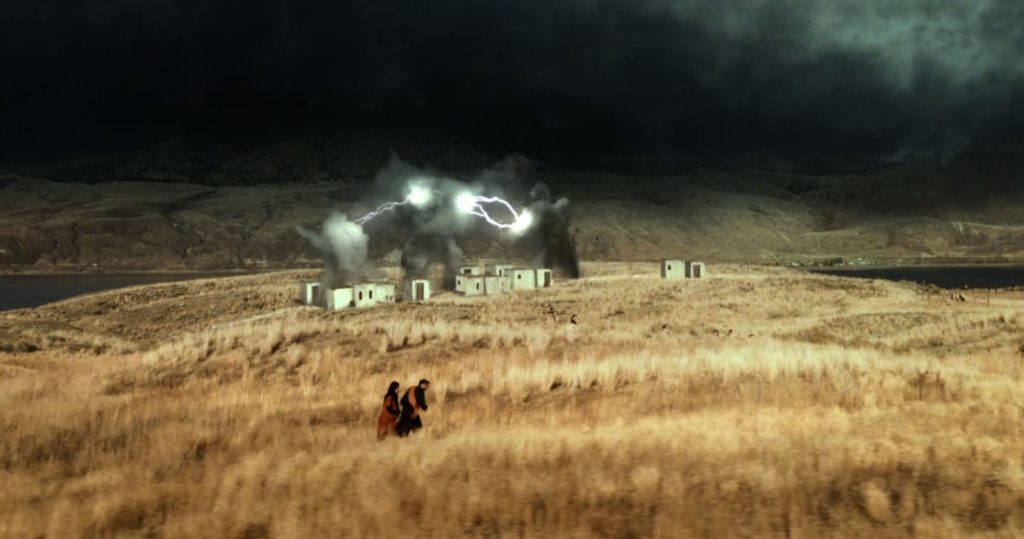 Following along on their trail is fascinating. The camera keeps the viewer's eyes directed on the couple; the raging destruction in the background without being out of focus. These crashing structures contribute to the minimal score of the film, creating a layered soundtrack that stays in harmony with the visuals and intent of the film. There are no dialogues, no closeups, we aren't even shown a face up close. It is an interesting way to remind and practice that although the lead characters matter, it is not enough to take the focus away from the larger picture of a people being brought to their knees. 
#ShortFilmReview: Refuge: This is the journey to stay alive.
Click To Tweet
Watch Refuge Short Film Trailer
Direction

Cinematography

Screenplay

Editing

Music