All she wanted was to go to the beach. As innocent as that demand might seem, it was set to change her life forever. Director Sandrine Brodeur-Desrosiers's Just Me and You is a 21:38 minutes long film on Eva (Dalia Binzari) an 8-year old, ordinary girl doting on her father like all others her age. Told entirely from her perspective, the film is a slow-paced dramatization of a road trip from Montreal to Mexico that becomes the turning point in the little girl's life.
We see her lugging her suitcase, barely able to trudge the weight. As her mother helps her carry the suitcase, she enquires after her swimwear, which is then promptly brought. Such happy moments, one might think. And, if only life were to be so. Brodeur-Desrosiers takes the time to set the mood. Every lingering shot, every close-up stays a tad bit longer, letting the audience soak in the 8-year old's world. From being helped into her father's red-and-white truck which in itself raises suspicion, not just in the audience but Eva too, the film is singularly pursued through her lens.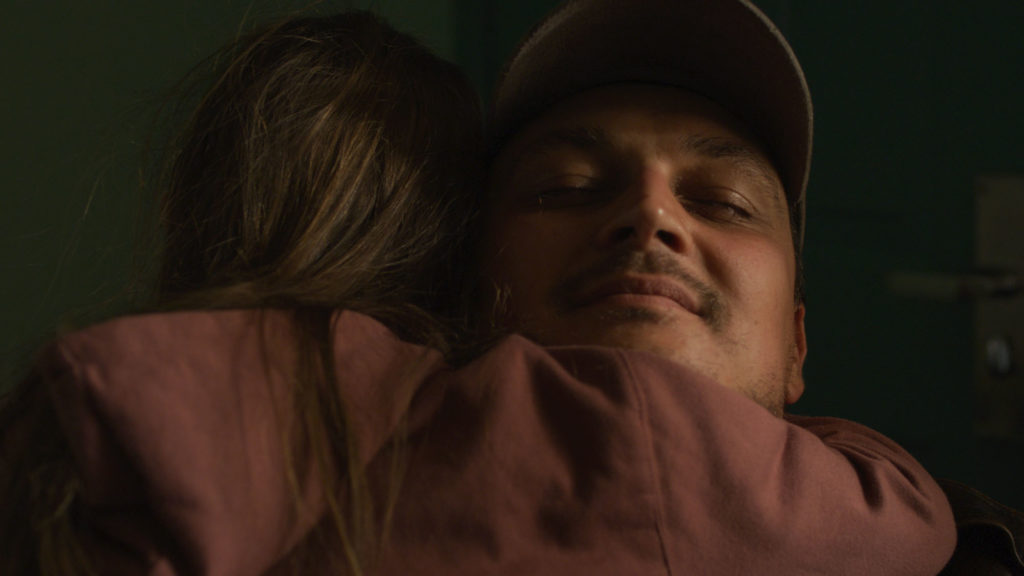 Binzari is an exquisite find. Her innocent eyes unable to mask the sheer joy of the road trip with her father is both lovable and heart-breaking, for Brodeur-Desrosiers leaves enough clues for us to know that this isn't the trip the little girl longed for. That parents often fall from the pedestal they're hoisted to is a universal fact. That at what age a child has to discover this marks the end of their childhood, remains the bitter pill.
Across the Mexican border are the undocumented illegal immigrants, a fact well know that hardly warrants any coverage. But, how Brodeur-Desrosiers ingeniously uses this as the subplot to this father-daughter tale is the hallmark of a genius. Leaving very little explanation for the audience, the director marks the story as what Eva process it as – a deceptive journey. When her father (Stephan played by Florin Peltea) leaves her alone in the motel, locked, with no explanation, it's beyond heartbreaking. The briefest stint at beach feels so warm and sunny that it's a pity that that is all Eva is going to get from this journey.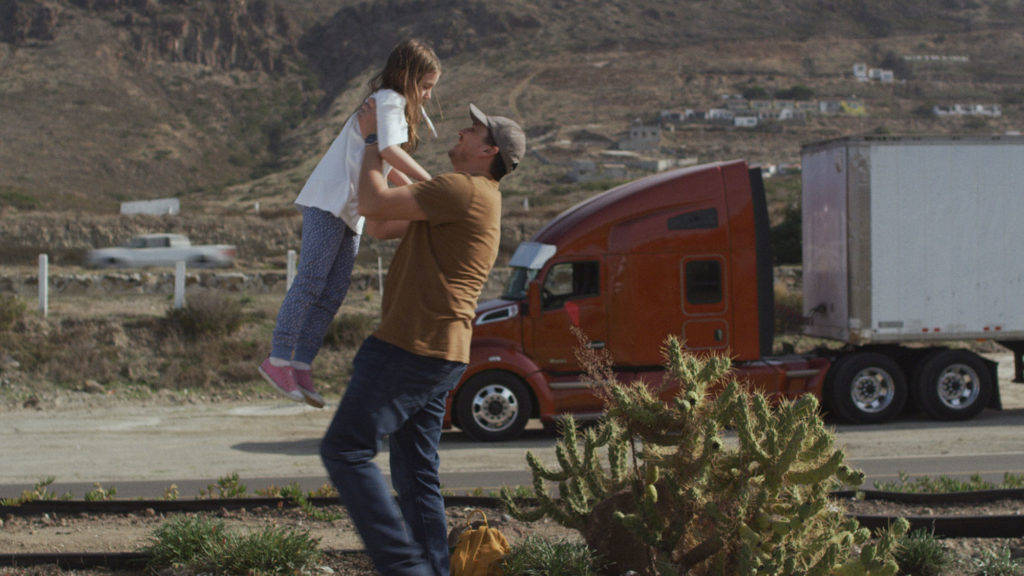 Brodeur-Desrosiers is brave to not spoon-feed her audience. We do not know Stephan's motivations. We do not know these peoples' allegiances. All that we do know is that Eva's world is crumbling around her. The full extent of the deception is revealed at the checkpoint and the film thereafter is nothing short of a painful revelation. Written by Luis Molinié, Just Me and You is sublime, poignant and moving. Mathieu Laverdière who is the cinematographer frames each scene judiciously, giving ample close-ups and long shots to make Eva's world breathable and stifling at the same time. Add to that Richard Comeau's editing, and we have a well-timed, evenly paced film that manages to hit all the right notes in its given runtime.
As Peter Venne's soft music plays in the background, the journey coming to an end, Eva asks her mother if it is over and we silently deny saying, no, this is just the beginning. Just Me and You is that – a beginning to Eva's journey, a beginning to more wonderful stories from Brodeur-Desrosiers and a beginning to a new world where parents hopefully don't have to lie to their children.
#ShortFilmReview: Just Me and You: The road trip that would end her childhood.
Click To Tweet
Watch Just Me and You Short Film
Direction

Cinematography

Screenplay

Editing

Music