"It's a funny thing-hunger. You can forget it for a little while, but there always comes a time when you remember- it is there. And, when you do, it's all you can think about."
Rica Sweeney, the writer-producer-director of Bone, divides the 14:52 minutes runtime in four chapters, showing the perspective of a dog contending with the perils of a street life. Hunger is Sasha the dog's most terrifying enemy and when alternatives, however sketchy, come along, it becomes an almost no-brainer.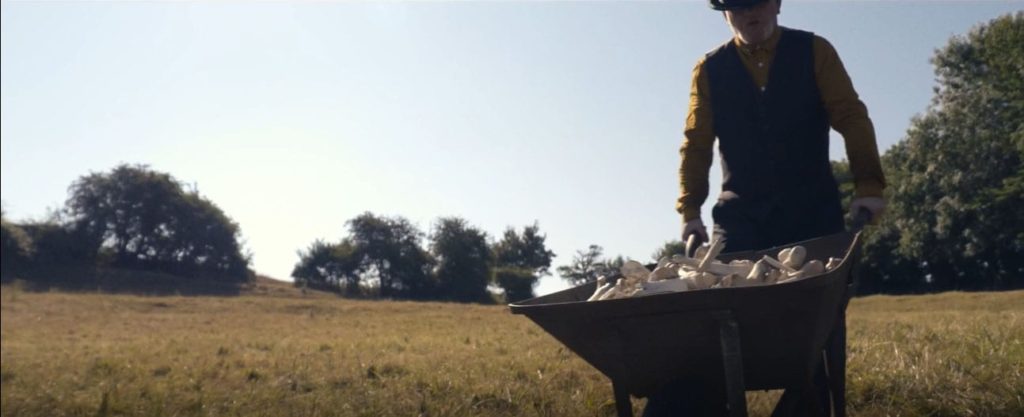 For Sasha, the alternative is to become a drug runner for a drug dealer, "The Baron", played by Stephen Sheridan, in exchange for bones and the occasional juicy steak. The meeting of the two leads to the trick of the century. The Baron uses Sasha as an agent for delivering drugs. She is given a special collar which hides the wonders of Baron's business. In return, the dog gets an abundance of bones. Willingly or not, Sasha is now a drug runner.
Sweeney shows what both human and dog can do to survive. Sasha's many monologues (also voiced by Sweeney) certainly inspires introspection. Though in many ways profound, Bone is by no means a film heavy on the feels. Sweeney's treatment is lighthearted, comedic and oft quirky. As the voice actor, Sweeney is decent, though complaints cannot be made in any seriousness, for who has the standard on dog diction?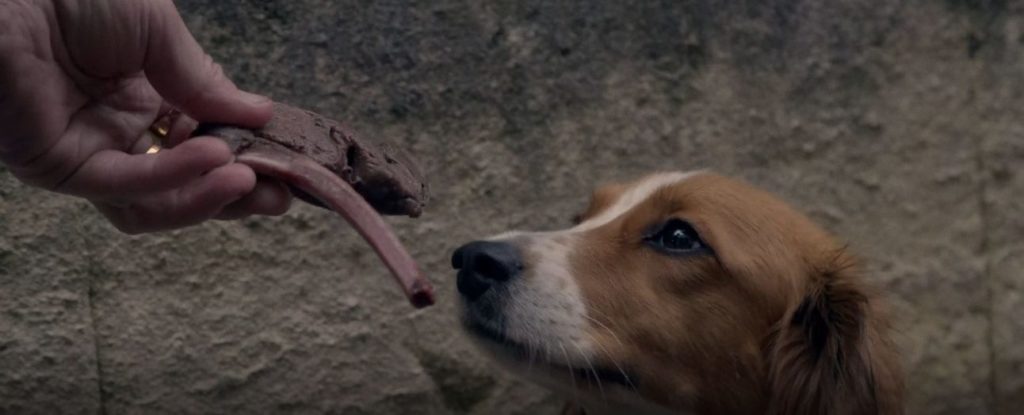 The good days come to a screeching halt when Sasha fails to deliver the drug to the expected client. Faced with the Baron's wrath, Sasha loses her bone supply. How Sasha turns tables in her favour will be an interesting watch.
Noticeably, DP George O'Reilly does not reveal the face of the Baron until the end of the movie. The close-up of his face is a visual undoing of the mystery and ferocity of the character, as though to show that in the end, he is as prone to human vulnerabilities as poor Georgie boy (not the DP).
Watching a talking dog is a special kind of comfort food, and Sweeney uses this to her advantage. Though imperfect, Bone comes with its merits, not the least of which is its ambitious dog. 
#ShortFilmReview: 'Bone': Watch a dog run and ruin the scheme of the century
Click To Tweet
Watch Born Short Film Trailer
Direction

Cinematography

Screenplay

Editing

Music