Shira Haimovici's The Launderette of Salvation is a short film about belief and faith and the film manages to make an unexpected impact in a very short span of 3:41 minutes. The story follows Sabina, a devout catholic who owns a self-service launderette in East London. Posters of Jesus are found on every wall in the establishment.
As Sabina (Hilary Burns) is busy doing laundry, a homeless man (Brian Stewart) appears at her launderette asking for a wash. Though he claims he has money, Sabina flatly refuses and practically shoos him out of the store. Later, she finds him asleep outside her shop. Upon taking a closer look, the man's uncanny resemblance to Jesus hits her. DP Sam T. McFarland uses a 4:3 aspect ratio to create a retro look, complemented by the colour palette and production design.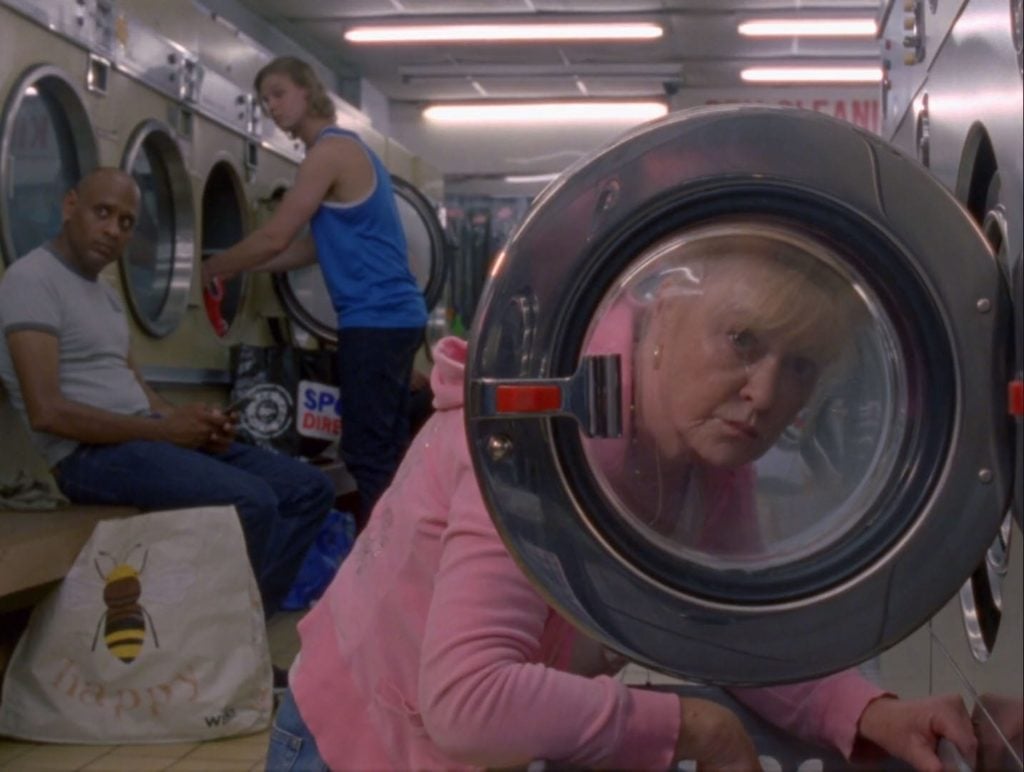 After covering him up with a clean sheet, she takes his bag of dirty clothes and gives them a proper wash. The film does not make explicit if she really thinks he is Jesus or if the resemblance inspired her. Either way, it is not her good Christian values at play here. The scene cuts to her waking up in the early hours of the morning. The man has already left. He's carefully folded and laid down the sheet that she had used to give him cover.
It's a very potent moment, leaving any interpretation up to its viewers. Shira Haimovici is brilliant and captures a perfect sense of the universe playing around. In this case, though it may not be a universally awe-inspiring event, but it is a story that can be appreciated in different lights.
#ShortFilmReview: 'The Launderette of Salvation': Would you kick out a homeless man if he were Jesus?
Click To Tweet
Watch The Launderette of Salvation Short Film
Direction

Cinematography

Screenplay

Editing

Music