Elevators, as everyone knows by this point, is a prime spot for mischief. Of all kinds.
Under the precise hands of writer-director Forman Howes 'Going Up' introduces us to Raff the dissatisfied hitman, Finn the motormouth and Paloma the wide-eyed goth.
Hired by Paloma (a delightful Lillian Doucet-Roche) to kill Finn (Logan Fenske), Raff (Raphael Kepinski) makes a quick trip to her apartment building, where Finn also happens to reside. And Finn just also happens to get on the same elevator as Raff. The elevator is excruciatingly slow, and the air excruciatingly awkward. Finn fires off his mile a minute babblings. On a higher floor, Paloma also happens to take the same elevator. A lot of things are fired off, not all intended, and by the end of its 12:06-minute runtime, Howes has taken you on possibly the last elevator ride you will ever take without looking for alternatives.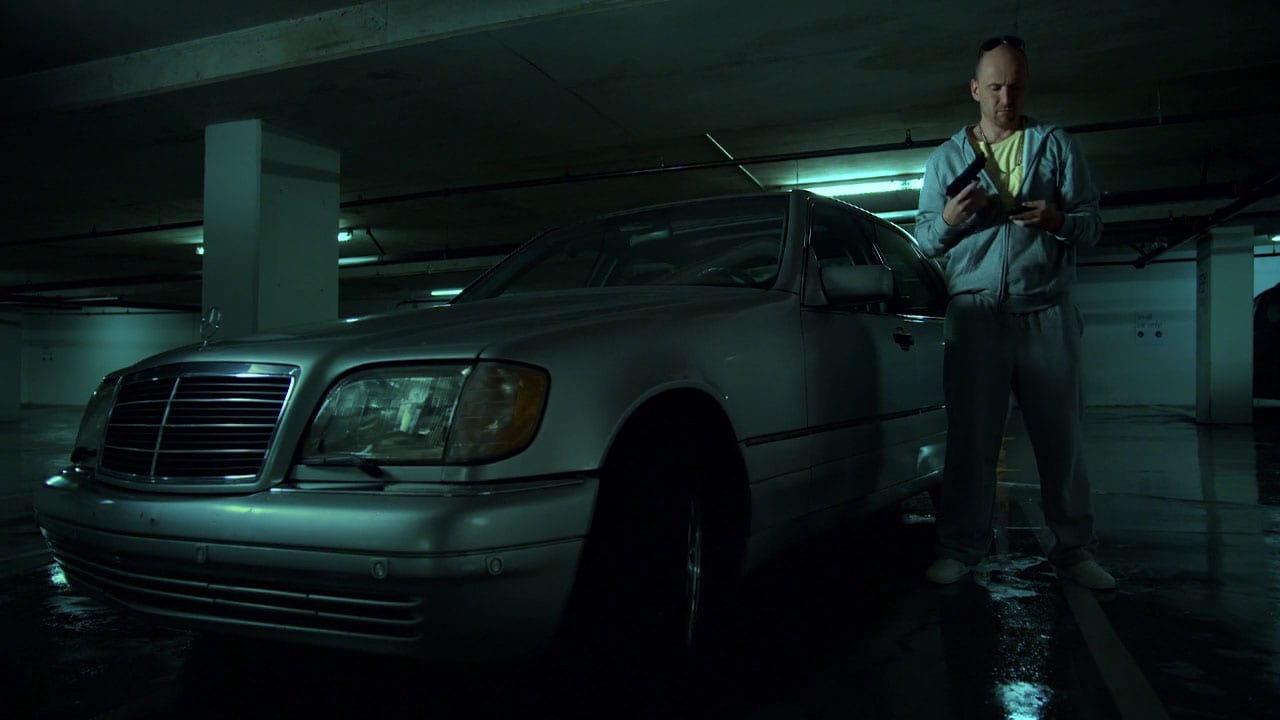 Director of Photography, Jon Thomas uses diffused overhead lighting for the elevator scenes, where the principal action occurs. Aptly enough, the picture and Finn's own costume are the only spots of bright colour in a film made almost entirely with low-key lighting and a glum colour palette. Even the picture Raff has of Finn is a wide-grinning teen staring out of a frame, looking as though all the joy was sucked out of the world and injected into this one guy.
Thomas had space limitations to play with the camera. He uses a shallow depth of field, shifting of focus, and medium and full-length shots to add texture to the frame.
The story takes a wild turn with the entrance of Paloma, though the film can sometimes feel a little slow and dragged out. Doucet-Roche and Fenske are delightful to watch, bringing their own brand of colour to situations. Fenske is almost spellbinding with his unceasing monologue. This is an actor that has donned his character with the utmost comfort.
Sound design played a crucial role in the film's punch and Oscar Vargas does a marvellous job of it. There are more scares here than in a horror flick. The music added a grunginess to the feel and more humour to the content of the film.
'Going Up', though ultimately predictable, wins because the tension it holds throughout the film does not let up to allow you to predict much.
Watch Going Up Short Film
Going Up Takes You On A Ride That Is Equal Parts Tense & Comic
Direction

Cinematography

Screenplay

Editing

Music