The nightingale had, in its stroke of romantic inspiration, given up its own life to make way for someone else's love. Oscar Wilde's The Nightingale and The Rose finds a darker take on its tale of love, selfishness and sacrifice in Natacha Thomas' 8-minute short, Blossom. While Wilde pondered on the fallacies of love, romanticism and delusion, Thomas opts to spin a sinister story, this time making the nightingale an unwilling participator.
Bathed in neon greens and pinks, Blossom unfolds the story through the eyes of the lover (Nephael Derkani), orchestrating the creation of the perfect red rose for her beloved. There is enough mood lighting and drenching colour here to put Guillermo del Toro and Nicolas Winding Refn to shame, although the film perhaps goes a bit too far when the cigarette smoke too is a diabolical green.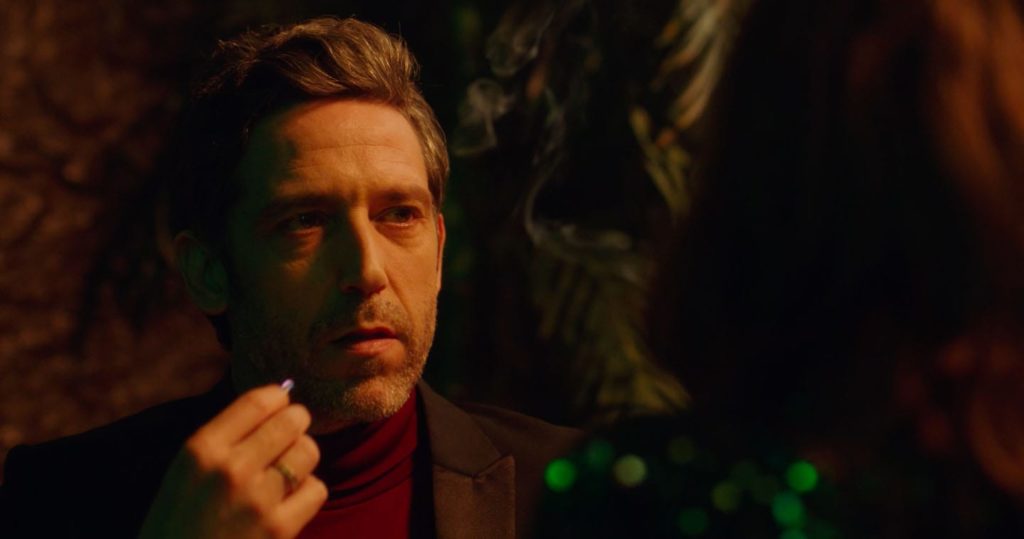 Derkani, whom the movie posits as the rose itself, ensnares the nightingale (Stephane Coulon) to quite literally steal his heart, going on to use his blood to tint her lips (hence making her the actual rose) and grow another, literal red rose. Pleased, she walks up to her beloved, blood-red lips, blood-red rose in her hair. He, upon seeing his desired rose brought to him, tosses it aside, just as the original was. Her own fate is left ambiguous.
Derkani turns in an impressive performance, swiftly transitioning from predator to tender romantic. She makes for a chilling character, her performance elevated by the visual style of the film. It is really the picturisation that makes Blossom stand out as a film. Thomas, along with DP Nick Kent, has thoughtfully created a film which is sure of what it wants to be. Kent smartly uses blocking to create and release suspense. A wide shot of Rose's car is a striking, cinematic shot and arguably one of the film's best. Alexis Maingaud's original score matches the film beat for beat, adding to its ominous air. Without dialogues, Maingaud's score is a vital organ in maintaining the film's pace and allure.
Watch Blossom Short Film
Blossom: Going The Murderous Mile for Love
Direction

Cinematography

Screenplay

Editing

Music