India is a country with one of the richest ancient cultures. Lots of festivals, customs and traditions have been passed on from one generation to the next. Some of these had a lot of relevance and practicality. Today though, is it still appropriate? A Bloody Mess (10:36 minutes) questions one such set of customs.
Varsha (played by Maria-Crystal Melo), though she lives thousands of miles away from India, is forced to accept several restrictions while she menstruates. A true blue millennial who questions why (or rather, why not?), she questions the validity of what every female (and male, if they had to have an opinion) in her community so religiously abides by. Her mother Aarti (Annie Koshy) is petrified at Varsha's often mocking and sometimes openly defiant behaviour, fearing the males in the family will have an inkling of the very existence of menstruation. She expects Varsha to fall in line as she herself has, always wordlessly accepting being treated as dirty and untouchable in her own house.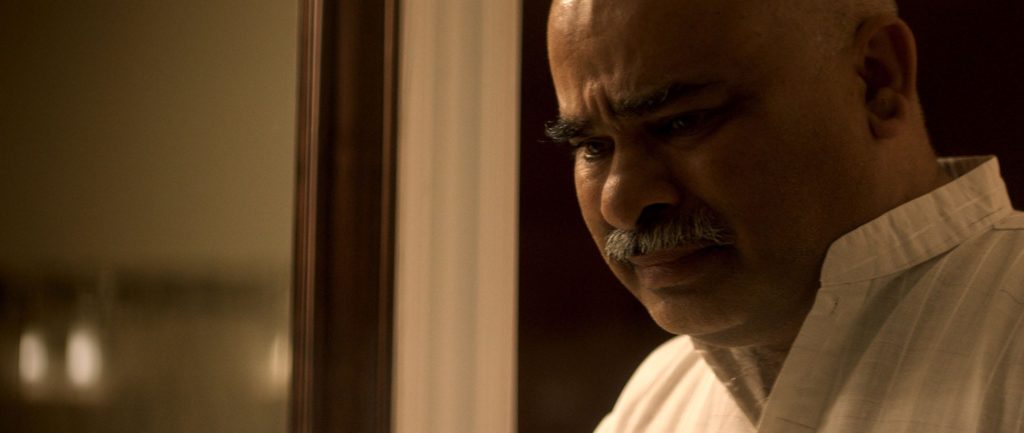 Very reluctantly, Varsha bends to her community's dictum. Finding her mother unsympathetic and downright oppressive, she turns to her father (Devanshu Narang), if only to air her sense of injustice and perhaps find an ally, and is, at every step, prevented by her mother.
The mess here is the film itself; what it tries to do is noble but does it so poorly, that it is a test of patience. Varsha's attempts to connect with her father feel terribly foolish, as though she does not know that if anyone, he would be an ally with her mother. For a film dealing with Indian issues, the work smacks of inspiration from hearsay than authentic stories, its aim looks to be purely get a reaction from its viewers. If this were purely fiction, it is not thoughtful and offers little insight.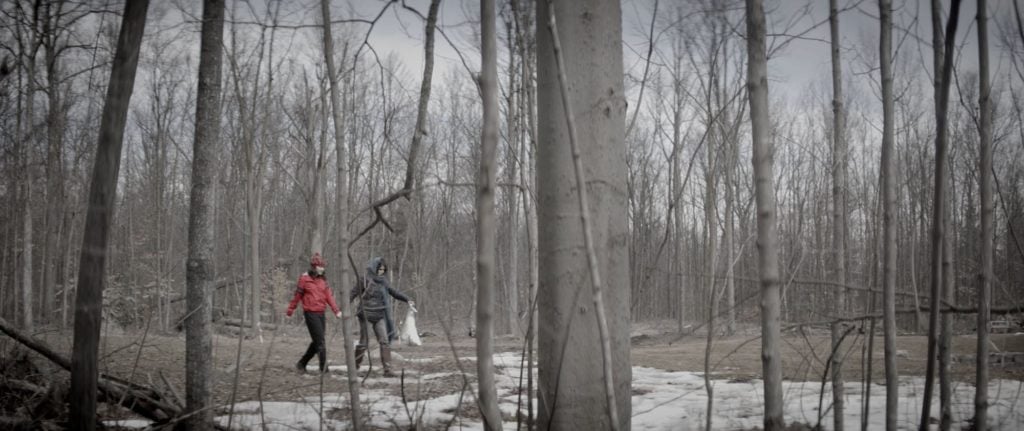 The caricatured heaving, hysterical mother gets on your nerves very quickly. The brother is a ghost of a character. The father is a laughable character for the purpose that the screenplay and Varsha assign him.
Melo effectively translates her discomfort and dilemma to the audience. Koshy plays her character's overexaggerated actions with vigour. Co-writer (with Armin Sethi), director and editor Asis Sethi aims to educate people on the situation of many South Asian girls. DP Daniel Everitt-Lock finds himself on unfamiliar ground, at a disadvantage due to the screenplay. His effort, though evident, does little for the story.
If A Bloody Mess does anything well, it is highlighting the importance of communication between parents and children. Authentic South Asian stories are better found elsewhere.
Watch A Bloody Mess Short Film Trailer
Direction

Cinematography

Screenplay

Editing

Music