Dan McNamara's farcical sci-fi series a la 90's (bad) TV, Wish Weasel is just what it implies. There are weasels–outer space weasels– which have the power to grant wishes, but with an unprinted fine print.
Belonging to the Wishomites, the eponymous Wish Weasel (voiced by Ricky Downes III) lands on earth upon banishment from his own planet, the Dark Universe. He meets Tabitha (played by Tabitha Vidaurri), who finds herself involved in a race to save the world from eternal misery when General Zorgo (McNamara), the leader of Wishomites realise the potential for the use of their powers on Earth. A spattering of other woozy characters and a whole lot of children's drama (with an equally simple climax and resolution) plays out in its first episode, Space Pilot, in 21:48 minutes.
As McNamara describes Wish Weasel is campy, thoroughly and unabashedly so. Vidaurri is effortlessly funny, at least in the first half. In the first half, almost everything is funny, but the campiness gets old soon and 21 minutes starts to feel like a long, airless day in the middle of summer.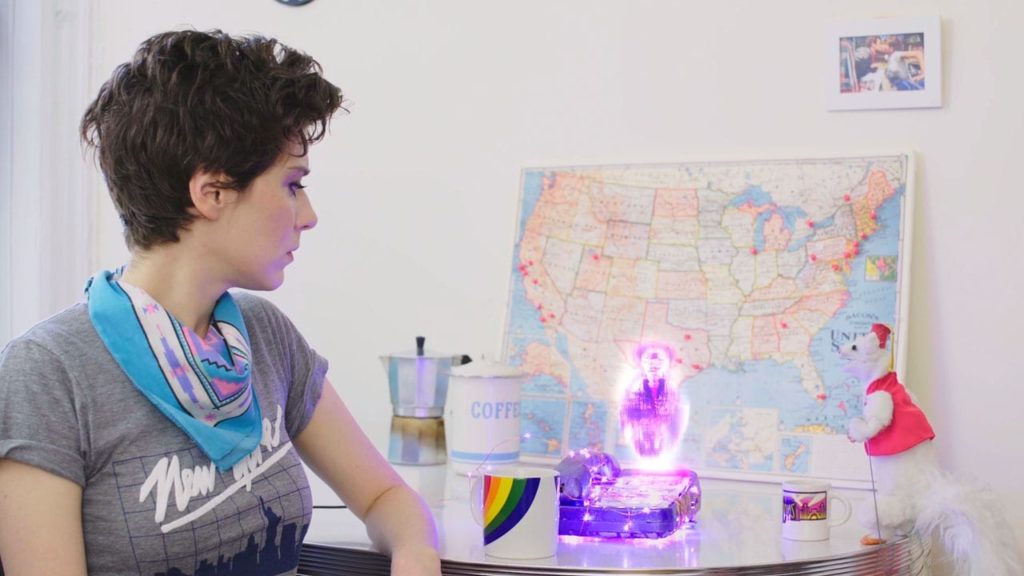 McNamara uses weasels–and puppets at that– for the great and mighty genies, which manages to amuse for the most part. A wish card battle rather pushes it; by the time resolution rolls around, interest is dangerously close to have fizzled out, even for a campy sci-fi with nostalgia (with a hint of cringe) inducing graphics and music.
In a film like this, the camera department does not even have to try and with Wish Weasel this stands true. No nifty camerawork to look for here. Everything works overtime to be a reminder of the cringe of 90s TV films. The oddball Wish Weasel himself is funny and Downes does a fine job of voicing him. The theatrics are just theatrical enough, and his early ambiguity is just ambiguous enough to pique interest. With numerous entertaining moments as well as laughably bad ones, Wish Weasel is just fun enough for a one time watch. Enjoy while it lasts. 
Watch 'Wish Weasel' Short Film Trailer
Direction

Cinematography

Screenplay

Editing

Music