Wasters came with promises of intricate drama and political intrigue. It disappointed. Writer-director Molotov Mitchell opted to make a short that is jam-packed with dizzying action but almost entirely devoid of a story (there is a bit of a story plugged in at the end).
Greer Mitchell and Molotov Mitchell star as the protagonists, Sawyer and Cole, two "wasters" who must enter the Redlands to pick up a certain item. This is an alternative reality, where Reagan has created a penal colony for criminals and communists. This is delivered through exposition, hurriedly moving on to heart-thumping action. Even its premise does not feel well thought, though we did sit down to watch with higher expectations. For 15:37, Wasters is unabashedly – and disappointingly – filled to the brim with action. The action is entertaining and admirably fluid in its choreography, but without plot or character development, it becomes mere empty spectacle – empty like never before and spectacular like never before (choreographed by Molotov Mitchell). Both Greer and Molotov Mitchell effortlessly execute their moves.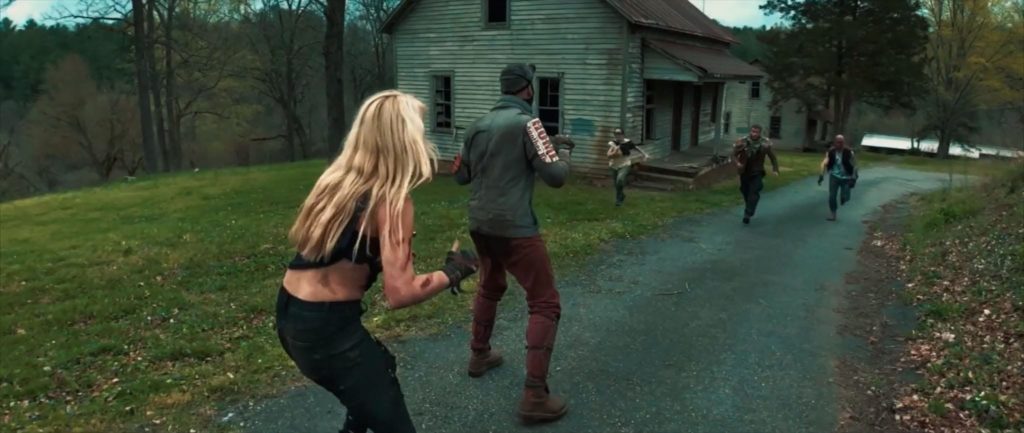 Even the cinematography is focused on dressing up the action further, with near-zero attention on building the world it is set in. Editing is used to patch up the lack of more interesting or richer visuals. Music is placed well in a few scenes, a change of pace from its largely workout score.
Wasters is for those who are looking strictly for unceasing, solid action and cool martial arts moves. Beyond this, there is little that the film has to offer.
#ShortFilmReview: 'Wasters': Jam-Packed Action All The Way
Click To Tweet
'Wasters': Jam-Packed Action All The Way
Direction

Cinematography

Screenplay

Editing

Music