The recent adaptations of Marvel and DC comicverse into film has surely given the superhero/fantasy genre a much-needed boost and has helped many filmmakers to portray their works in a commendable manner.
Gun Metal Max can be said to be one such piece of art that brings childhood fantasies to life. Writers Alex Vertross and Jonathan Brooks (who is also the director) have spun an enjoyable tale of a young boy, Ben and his interaction with his favourite superhero in the real world.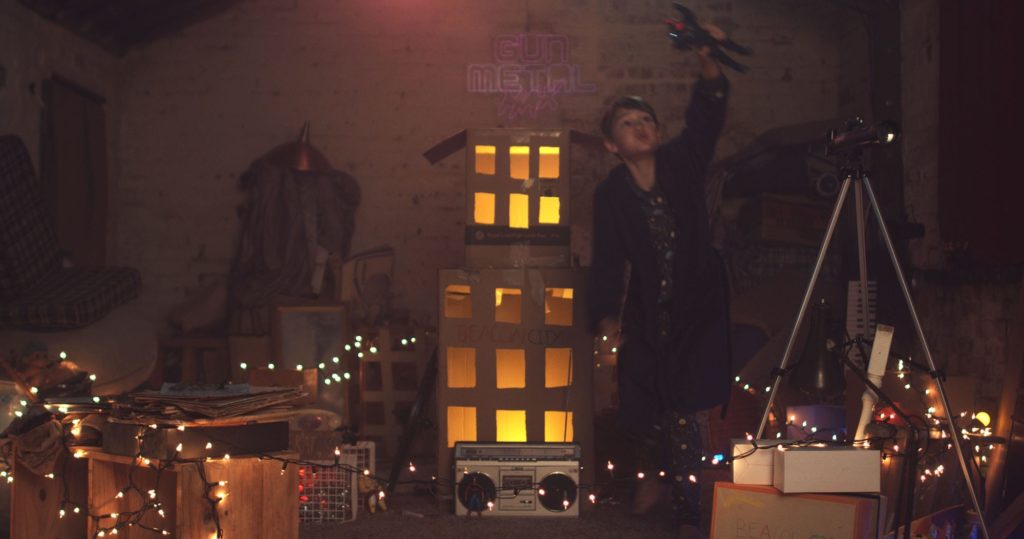 Ben, who is played by Eliot Milward is just another 10-year old who likes to spend most of his free time wrapped up in his own fictional world with Gun Metal Max, his favourite comic book hero who is also the defender of Beacon City, with his slogan, "light em up". The young actor plays the role of Ben with an endearing eagerness, that almost makes up for an uneven performance. No hero can exist without an opposing force. Jack Kristiansen as Gun Metal Max and his antagonist, The Shadow, fills both roles admirably well. 
Jonathan Brooks seems to know just what he wants and is able to bring it all together in a cohesive heap blending Ben's world of fantasy with the real world. Production values of the film make it worth watching. The film, however, is lacking in a compelling plot to back it up. Without that, it becomes an empty spectacle.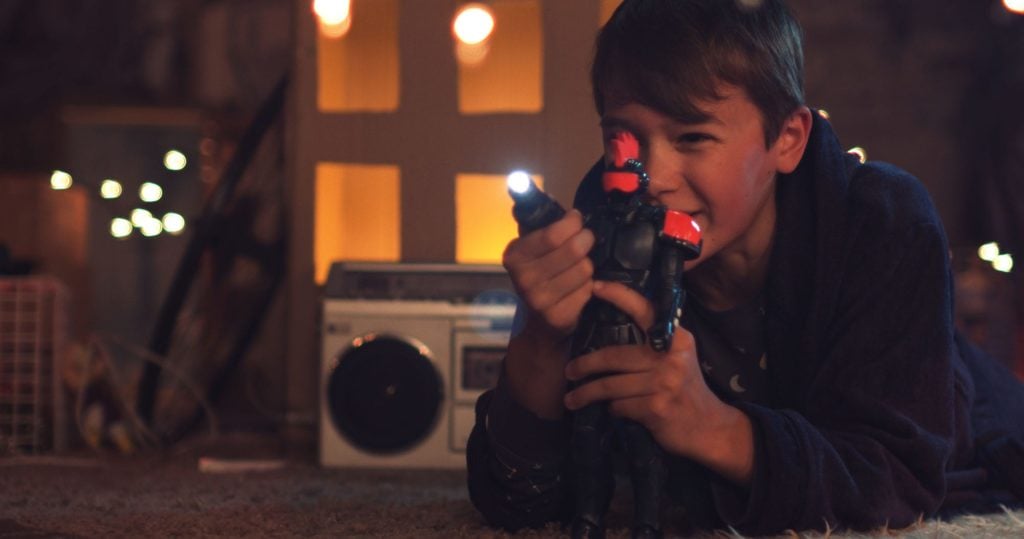 Cinematographer Ian Coulson frames shots in the like of mainstream superhero films, so there's quite a bit of familiar feel for fans to enjoy. Music is one of Gun Metal Max's strong aspects. Patty Walker's decision to use 80's and synthwave music fits the look and feel of the film rather well, giving you 11 minutes of a retro ride.
With the efforts displayed by Jonathan brooks and his team, the film seems to ease itself into the audience's mind, but an abrupt ending leaves the audience with a feeling of dissatisfaction and the film registers as an incomplete experience. Even so, visuals and music make Gun Metal Max worth a watch.
#ShortFilmReview: 'Gun Metal Max': A retro ride with your childhood hero
Click To Tweet
Watch 'Gun Metal Max' Short Film Trailer
Direction

Cinematography

Screenplay

Editing

Music