Few stories in cinema offer quite as much pleasure as a children's fantasy done right. Sebastian Jansen's Der kleine Achill is a tender fantasy which uses the element to bring together a grieving family and help a grieving child come into his own.
The film is founded on a strong screenplay (co-written by Jansen, Ranjani Prasad and Benhur Prabhu Bosco) and editing paces everything out with surprising dexterity. In fact, editing is both the glue that holds the film together as well as its cherry on top (even though there are some rather hurried cuts). At 28:27 minutes, the makers let the story mature in its own time, much like its child protagonist, Alex, played by Levi Kirchoff.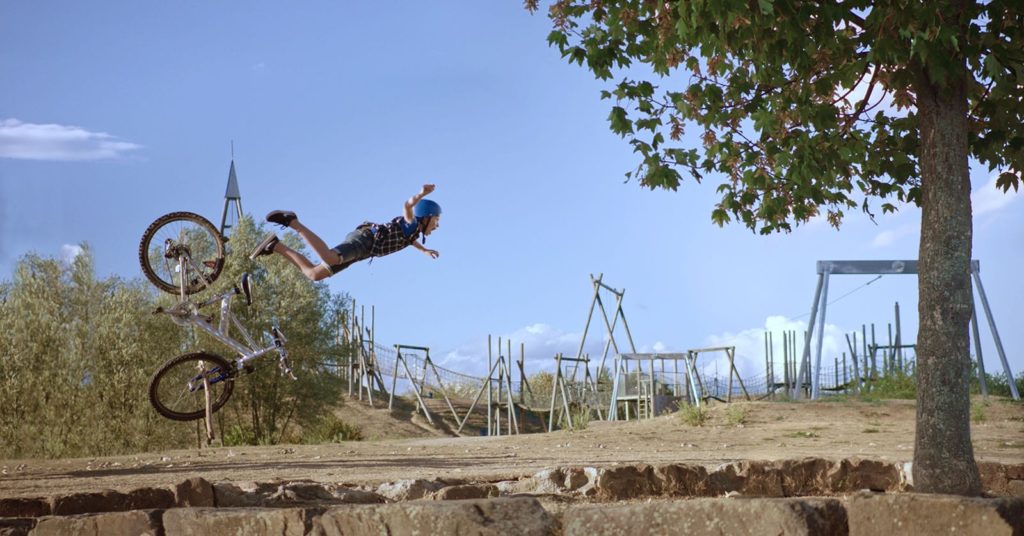 Little motherless Alex is bullied by Georg, who resorts to dangerous pranks to not only torment him but also to steal Alex's bike– even though he does not know how to ride one and is in turn mocked and bullied by another trio of kids.
At home, Alex lets his indignant fury lose, targeting his widowed father to get the most reaction. His father, played by Max Woelky, lets him let off steam until he goes too far. To both mend their relationships as well as to help Alex and his brother (Benedict Jenke) cope with the loss of their mother, he begins telling them the story of the Greek hero Achilles. Alex projects himself onto the character of the hero, letting a dramatic visualisation unfold in his mind. He is Achilles, his little brother is Patroklus and Georg the bully becomes Agamemnon. Jansen manages to extract believable performances out of his young actors; Woelky is a grounding presence.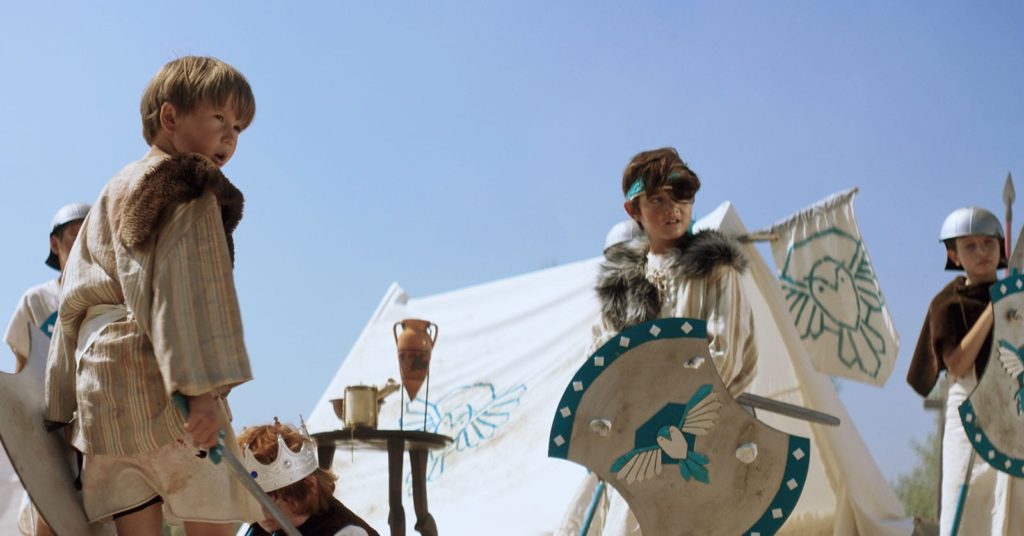 Der kleine Achill is rather rhythmically edited and as such, an almost rare delight. Cinematography and music complement each other, creating a magical aura, especially in moments that have nothing to do with Achilles.
The screenplay allows Alex's dramatisation to have a tender, amusingly childish quality, but it is never reduced to a caricature, a feat of the screenwriters who took their characters seriously, no matter how young. What also deserves praise is that the boys' mother is not a sympathy tool introduced in the beginning and later forgotten. To Alex, she is a constant presence. Indeed, this is one of the many ways that Der kleine Achill remains a serious film, regardless of its premise. 
#ShortFilmReview: 'Der kleine Achill': To war the Greek and Trojans go, their arrows coated with marshmallows!
Click To Tweet
Watch Der kleine Achill Short Film Trailer
Direction

Cinematography

Screenplay

Editing

Music