Jaime Herrera Jr's 'The Baby Farmer' is a bewildering 15-minute short. A dishevelled, barefoot, bruised woman contends with her captor who holds her mentally hostage, as well as her own gigantic worm-like baby who drinks her blood. From the little backstory we are granted, Jennifer is presumably a teacher, has two human boys, and an unimportant journey later, finds herself under the control of an elegant, chilly woman, Priscilla Rex.
The film opens with Jennifer (Kristin Walker) snapping awake from a nightmare, seated next to her baby and her captor (Sydney Richards) in a vintage car. Not a soul in sight, Priscilla seems to be waiting for someone. Soon, a carriage passes by, an old lady in it. In need of a typewriter, Priscilla has Jennifer take her to the school that Jennifer teaches at. On the radio, a parent-child fight is being covered live. Soon, Priscilla determines that 'The Baby Farmer' is the best option for Jennifer giant worm baby. Though she disagrees, it is clear Jennifer does not have a say. The film intercuts between the different stages of the story, though sometimes it is almost incoherent.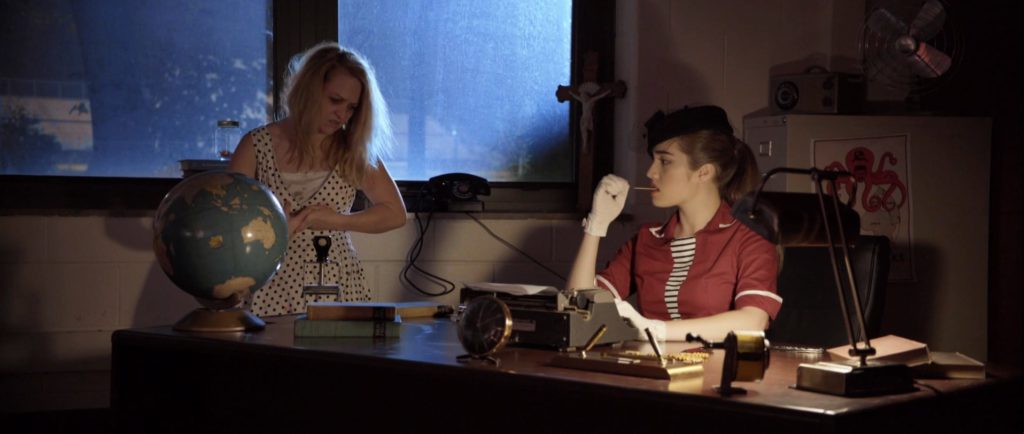 More confusing than it is creepy, 'The Baby Farmer's' biggest issue that it does not give much context and being thus, does not elicit much fear or apprehension for things to come. The worm baby, however, is thoroughly creepy and a fantastic result of special effects (James Saxe, Melyssa Cleary). The story feels unfocused and only a reproduction of what its makers set out to create, rather than a well-realised vision. Cinematography (Luis Trevino) displays glimpses of intuitive grip on the tone and mood of the story. Richards, though she opens with promise, does not deliver with enough punch. Walker portrays her character passably well. 'The Baby Farmer' feels like one of those films that gain cultish popularity as the years go by. From such a perspective, it would make for an entertaining watch.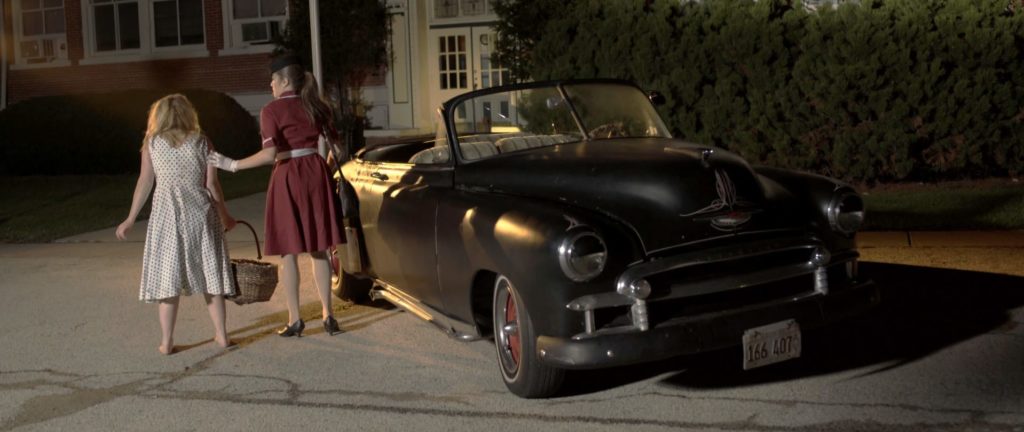 'The Baby Farmer' has so many unexplained points that would have, with just exploration, contributed to a richer experience, or a more cohesive one if certain points had been done away with. The child-parents fight, for one, is immensely intriguing – one that leads you to wonder if this is a dystopian story. Following that thread, the attire of the baby farmer points to a different era, while Priscilla's seems to be for a special event with a dress code. Jennifer's attire, however, places the story firmly in the present. 'The Baby Farmer' is by no means bad. It is perfectly passable with only the regret that so many intriguing plot points were introduced and left hanging.
#ShortFilmReview: 'The Baby Farmer': A new incarnation of a demon baby
Click To Tweet
Watch 'The Baby Farmer' Short Film Trailer
Direction

Cinematography

Screenplay

Editing

Music