The art of conversation has been entirely lost. So has man's spine (Read incorrect posture from staring into one's phone for too long)! True that smartphones have brought mankind closer, but not without dumping its fair share of pitfalls. This perilous withdrawal of the world into a virtual kaleidoscope leads our young, brave protagonist, Jordan, to take matters into his own hands! The glitch? His ways aren't exactly moral.
Nominated for the Edinburgh TV Festival New Voices Award and officially selected at Palm Springs International ShortFest, Flickers Rhodes Island International Film Festival and DC Shorts; 'Swiped' is a comedy (9:15 minutes) short film that manages to not only offer the laughs but also the much-needed smack in the face.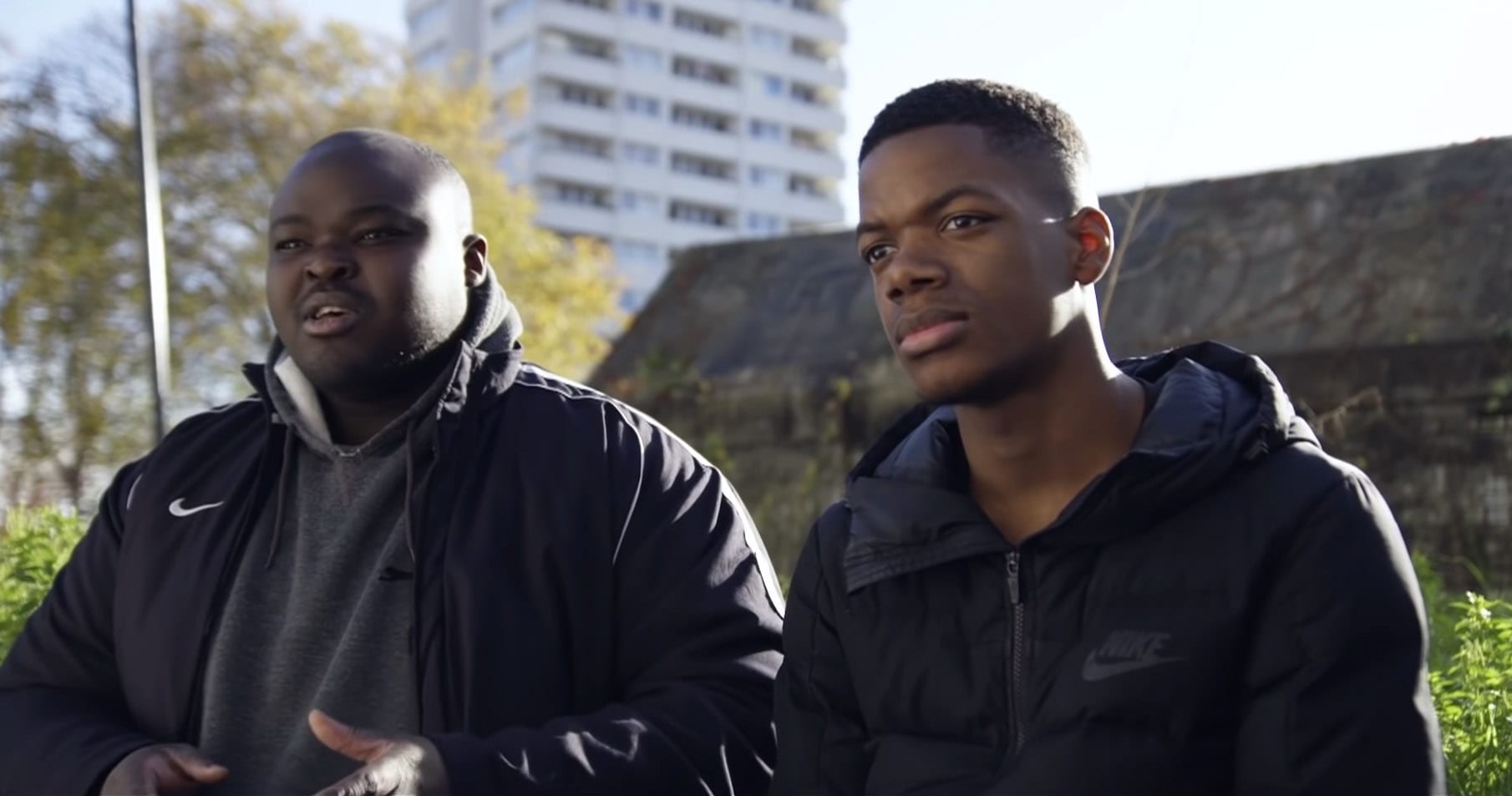 Starting off with a documentarish vibe to it, we see our young man, Jordan (played by Wesley Bozonga) being interviewed. His righteous mission of ridding the world of the evil (read smartphones) is outright hilarious and adorable. The whole act of swiping devices off of unsuspecting pedestrians' hands while riding mopeds is so earnestly pulled off that it becomes believable.
Assisting Jordan in this righteous mission are his two best friends Ryan (Selom Awadzi) and Talia (Jen Wakefield); who follow his teachings to the T. Their motto: Use Dumbphones to escape the great evil called Smartphones. As you can guess from the synopsis so far, the concept of the film is unusual, deceptive even, but brilliant and Director/Script Writer Steve Whiteley does a wondrous job at capturing the lack of social interactions in today's society due to overindulgence in the virtual world. That smartphones have become a bane to existence needs no elaboration, but to yet subtly portray it without making it seem like an educational session is quite something.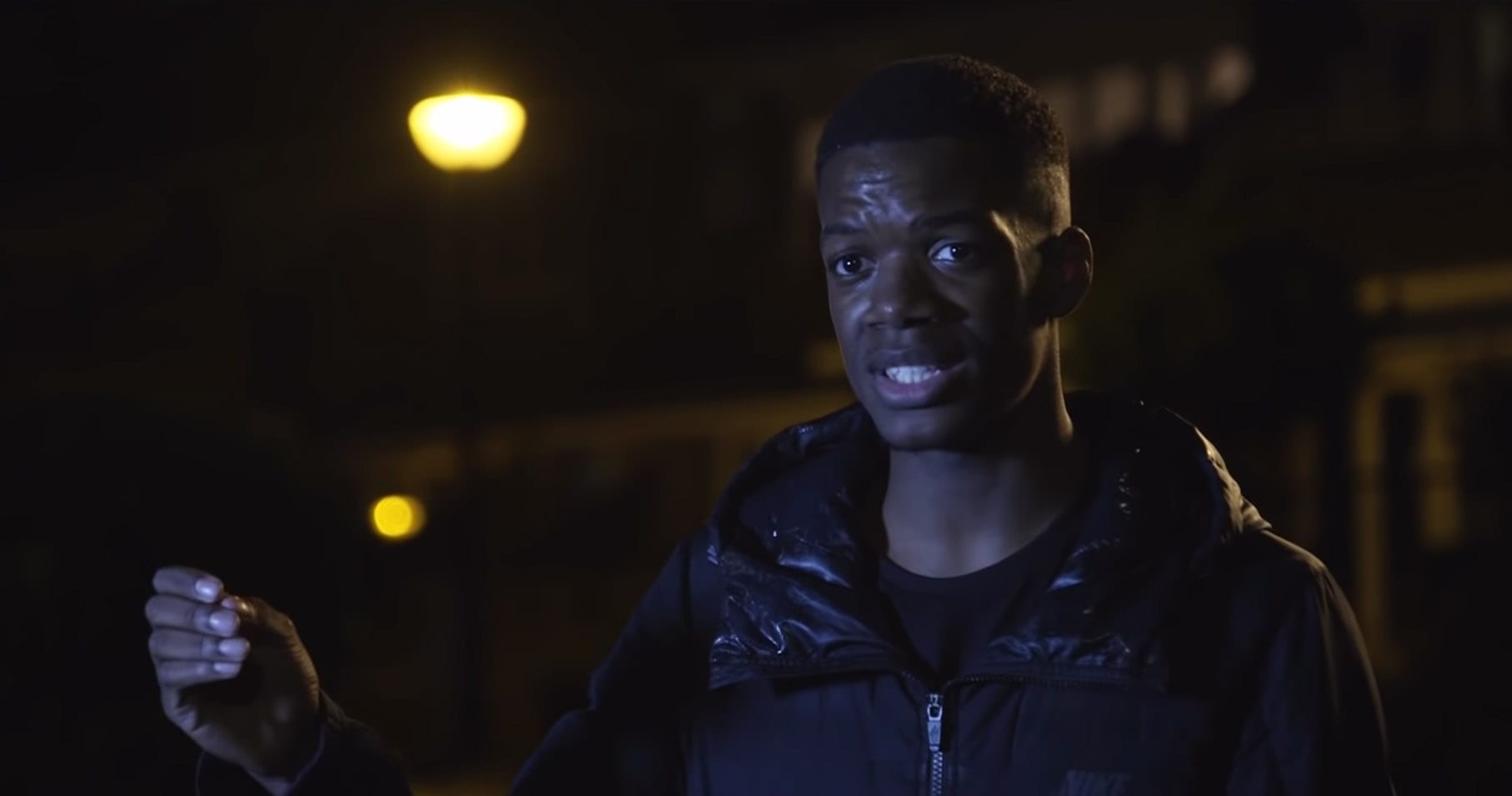 Bozonga who plays Jordan does a marvellous job at portraying a child suffering due to the chronic neglect of his stepfather Neil (played by Matt Garrill). The whole backstory as narrated by Janet portrayed amazingly by Anjela Lauren Smith makes for an interesting subtext. It goes on to explain how Jordon eventually dons the cape of villainy and crime to just make people aware of the real danger ahead. Awadzi who plays Ryan, Jordan's cousin also lends the film a stark shook (with his looks and grins). His dreaded fears of Jordan "being misunderstood for a thief and a hypocrite" aren't far-fetched. Add to that, Wakefield who brings an almost insane kind of energy to the film while playing the role of Talia, Jordan's ever-loyal; almost bordering on fanaticism is an interesting one to look out for. Acting by Steve Whiteley and Michelle Fahrenheim who play the roles of Ayden and Suki respectively, a young couple almost estranged due to their own over indulgence with smartphones is worth noting.
But the message delivered by Steve Whiteley could have never reached the audience had it not been for the combined efforts of the people mentioned above and cinematographer Ben Bee and editor Philip Lepherd. They make the short believable, pleasant and impactful given the duration and genre. All in all, 'Swiped' is a hilarious take (and solution) on the menace that smartphones have come to become in today's day and age.
Worth your time!
#ShortFilmReview: 'Swiped': There's no going left to this one!
Click To Tweet
Watch 'Swiped' Short Film
'Swiped' : Wickedly Funny Offering A Much-Needed Dig At The World!
Direction

Cinematography

Screenplay

Editing

Music