With the 14-minute short 'Pitfall', Ben Desmond has taken the old, unlikely alliance trope and done something new with it.
While German forces retreat after a defeat in 1943, two soldiers from opposite sides of the line find their scuffle interrupted by a fall into an underground chamber through a hole in the ground. This rabbit hole boded well for neither of the two leads – Tonya, a Jewish soldier who stabs Muntz, the German one who nearly shoots her.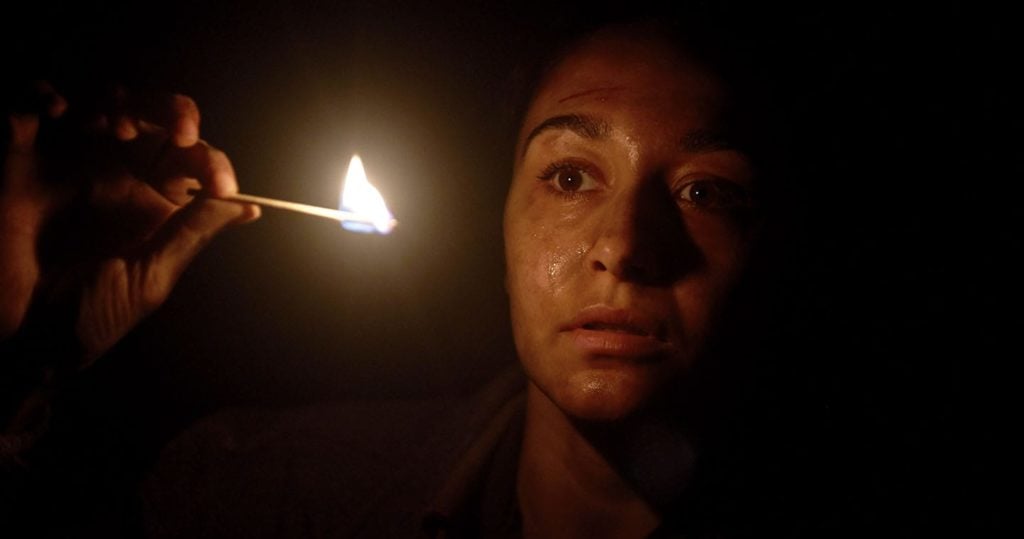 Radina Drandova who plays Tonya, is a marvel. She is every bit as fierce as her character demands. There is an ingrained stoicism in her movements and in the quietness of her features, which is becoming of Tonya. When she uses a cherished letter to light a fire, her glances speak volumes. In this scene, Drandova is truly immersed in her character. Ross Tomlinson imbues Muntz with a naïve vulnerability that speaks of his inexperienced youth without the film having to state it explicitly. This speaks too, for the writing and 'Pitfall' is a well-scripted film.
Without a way to climb out themselves or chances of help coming anytime soon, the two settle down for the time being with the utmost displeasure. The old tropes play out – one needs aid, the other is in possession of it, and the two connect over things that make us human. The two characters alternate between who holds the power; Drandova and Tomlinson bounce off each other with relative ease, and it is always heartwarming to watch people connect beyond language barriers. In his last moments in the chamber, Muntz is endearing. There is a childlike dimension to their new equation, having knowledge of the same secrets and fighting over the best course of action.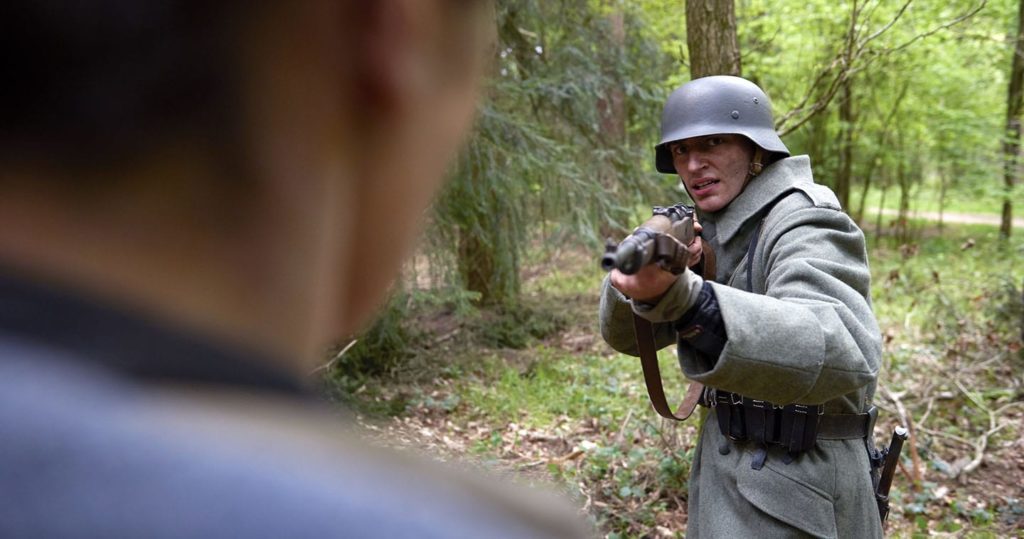 Undoubtedly, it is nice to watch people find humanity and empathy over hate, and 'Pitfall' is a nice watch. That is, as long as we are on this familiar ground. The final fade to black, however, leaves you without closure and more than a little heartbroken.
Miguel d'Oliveira music adds the melancholy to the narrative, which remains evenly paced thanks to Trace Taylor's editing. Tania Freimuth's lens captures the lush contrasting it with the barren hole our protagonists remain stuck at. 'Pitfall' isn't just engaging; it is soul-stirring. While enough stories have been woven around the horrors of war, apparently not enough have been able to bring out the human side of it. 'Pitfall' remains an exception in that regard.
#ShortFilmReview: This 'Pitfall' was a good accident.
Click To Tweet
Watch 'Pitfall' Short Film Trailer
Direction

Cinematography

Screenplay

Editing

Music