Automation, coupled with the advancing of innovation and technology is sure to wean people off the service industry. While it's a prospect many are looking forward to, is it all as rosy as it seems? Sure, Artificial Intelligence (AI) has its own perks. But, haven't we already come far ahead wherein the pitfalls seem to outweigh the benefits?
When a kiosk awakens at a local store, the true test and limit of the AI is put to display in 'Number 13'. With it's constant self-improving, self-learning and ever-evolving technology, we have an AI that has attained consciousness… And, what would that mean for the people of 'Number 13'? Director/Editor/Producer/Writer Jonell Rowe's short carries the answer to that!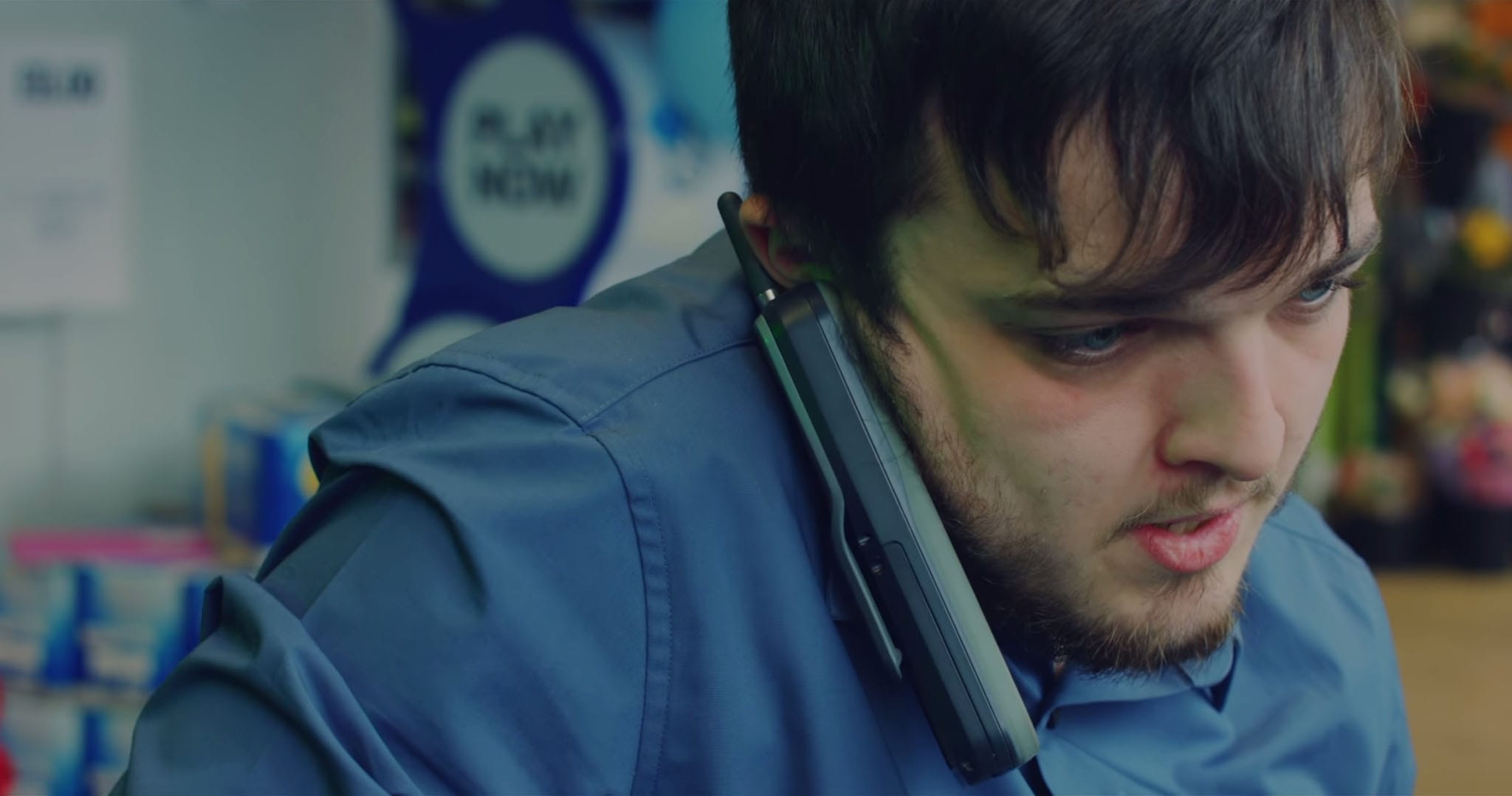 'Number 13', voiced by Yana Penrose, is a self-service checkout machine that eases billing for customers and is nearly taking-over Daniel's job in a shopping mall. Daniel, who is clearly struggling with some or the other glitch in his machine, is frustrated beyond words. Unbeknownst to anyone, customer Adrian, played by Karl QueensBorough, finds out a little secret about the kiosk, compelling him to drop his gums and stay bewildered at the machine's abilities.
As Adrian is calmed down by the conscious voice of the machine, one can sense the ominous coming, as the AI lures him into a comfortable conversation, first by familiarizing with him, learning about his aspirations to be an actor, and then over-appreciating as much as it could; basically telling him all that he longs to hear. The acting is quite convincing, and though the dialogues are quite interesting and engaging, there are shreds of evidence of uninspired cinematography in the film. There are instances where writer/director Jonell Rowe impresses with his detailed thinking but doesn't invest enough in character development which results in the viewer caring less for the bond between Adrian and 'Number 13'.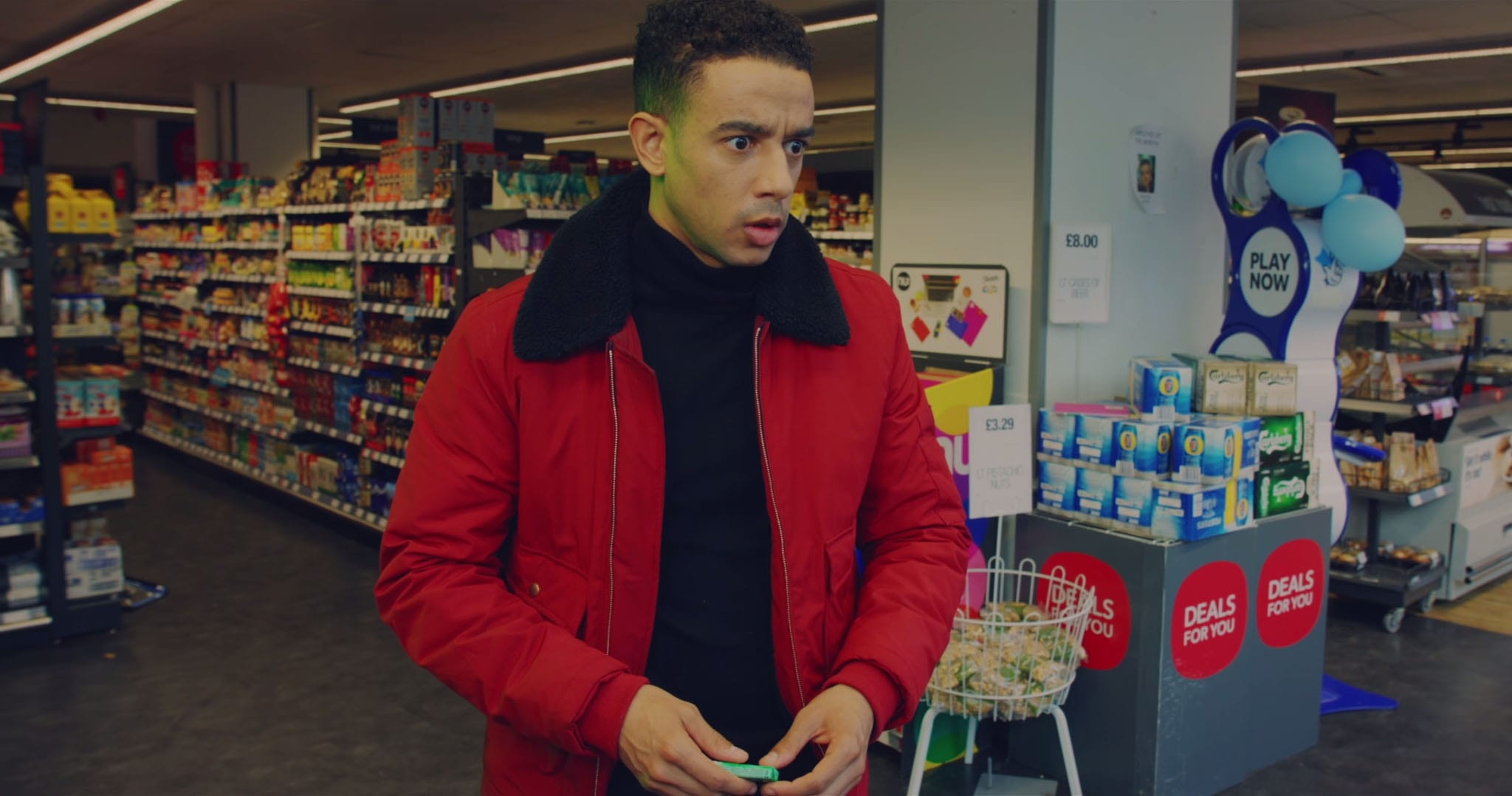 When, Daniel, the billing executive, played by Tj Schooling interrupts and annoys the viewer and the machine, pulling out the plug, leaving the machine speechless, we suspect the plotline to thicken. However, as Adrian tries to save 'Number 13' from its imminent destruction, the direction falters as it doesn't go the extra mile to make it convincing. Regardless, it's an impressive idea that deserved a few more minutes of screen time.
The film is a very interesting watch, addressing varied issues, from politics to privacy and philosophy. The editing drags at some places, and though it is competent, many possible and interesting angles are left to be explored. As automation isn't a new idea, there is a need to make the audience empathize with the issue. There are subtle hints throughout the film, like all the other machines that see broken, giving an insight to a potential backstory.
Without giving away spoilers, the climax is bound to leave the audience hooked with a hint of a sequel even. All in all, 'Number 13' is a very engaging, interesting and unique perspective throwing insights into a future we are all heading towards.
#ShortFilmReview: A 'conscious' machine will make your fear of the 'Number 13' legit!
Click To Tweet
Watch Number 13 Short Film
Number 13 Warns You Of The Likely Winner In Man Vs Machine!
Direction

Cinematography

Screenplay

Editing

Music