The world has just ended. One soldier survives isolated in a bunker. Whether there is life outside is uncertain. Written by Travis Seppala, Tom Stajmiger's 'Bunker' follows First Lieutenant Guy Becker through a tense battle to find a way out of his military bunker.
Guy (played by Cody Frank) wakes up in a dimly lit, bleak-looking room with no memory of how he got there. A mouse, some dry food and a cassette are his only hope. Big surprise, the cassette contains valuable information which leaves him despairing. As it turns out, his safe bunker is not quite so and he must get out as soon as possible. Which proves a task because the only door out of there won't open. Little things fall into place as Guy plays the video. The mouse, his injured hand, how he came to be there are all answered, leaving the one big question. How to get out of here?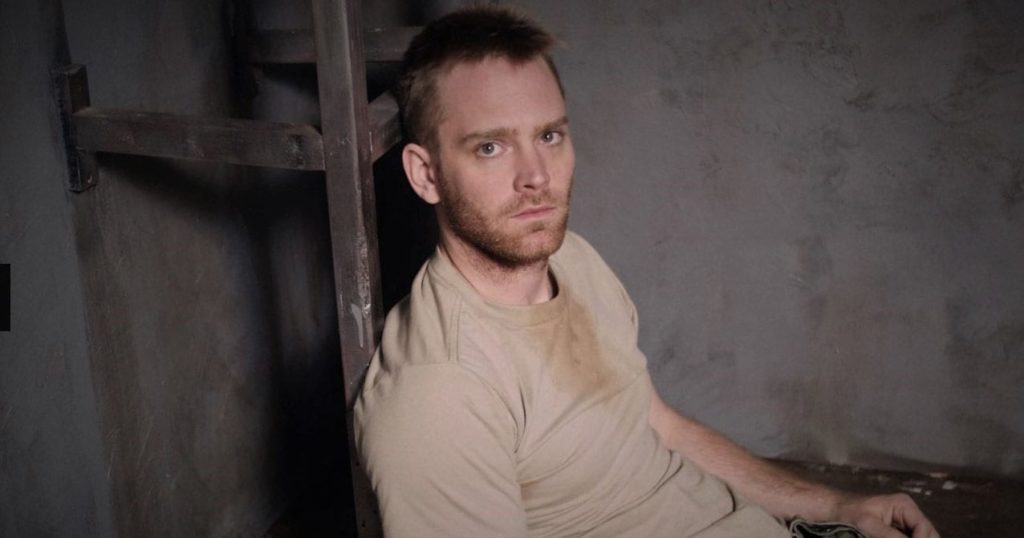 As a film, 'Bunker' combines the plot-driven tension of thrillers with the instinctive panic of survival films. Frank pulls in a believable performance but the film's focus on broad gestures instead of smaller, more meaningful moments of connection with the viewer leaves him with a limited room (pun unintended) to breathe life into his role. While you are invested in the story for its own sake, its constituent elements are not good enough to deliver a satisfying experience.
Dmitry Bogomolov's editing is not effective enough, though it certainly is exhausting to watch. Low-key lighting and green undertones are genre staples and do the film much good. 'Bunker' uses music sparsely, adding to the stark feeling of the story. Cinematographer Stuart Smith (who also doubles as sound recordist, among others) opts for medium close-ups for the majority of the film. Allowing Frank to dominate the frame gives it a feeling of immediacy and tension. A handheld camera elevates this.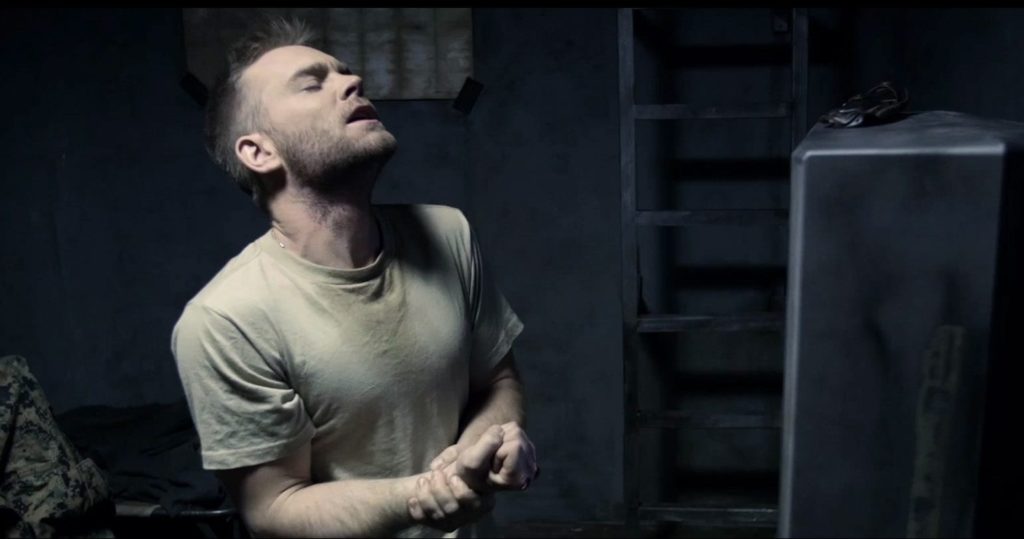 Dialogues do not really hit you with much power; as this is a story you have seen dozens of times and barring the certain unique aspects, it is predictable and bland. Ultimately, Guy's tale deserved to evoke a sincerer response than it does.
#ShortFilmReview: 'Bunker': Find a way out in time or stay in forever!
Click To Tweet
Watch 'Bunker' Short Film Trailer
Direction

Cinematography

Screenplay

Editing

Music