Sophia Banks' 'Unregistered' follows Rekker and Ata in a dystopian future where, to control population, the law restricts you to a single child, who must also be registered. A second child, if discovered, will be sent to detention camps. Arbitrary scans occur throughout the day as well as a nationwide nightly scan.
In such a world, Rekker (Trevor Jackson) and Ata (Dylan Penn) navigate love and humanity. Co-written by Erin Dignam and Sophia Banks, 'Unregistered' is more complex and intelligent than it appears from its first scenes.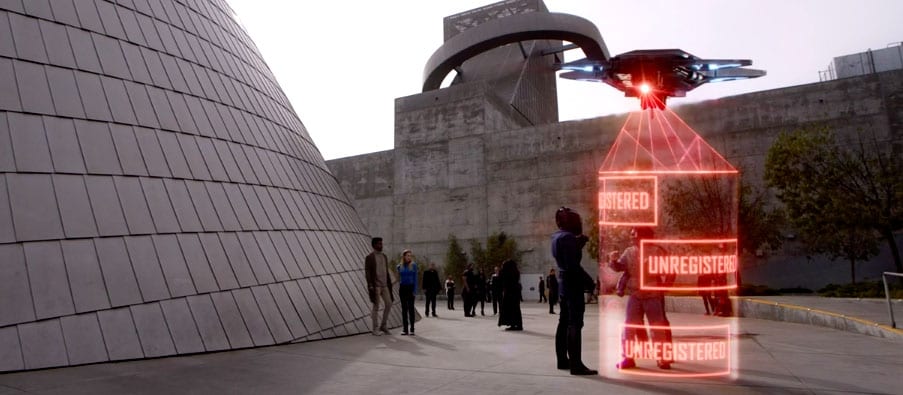 The two witness a young boy being arrested on suspicions of being unregistered, sedated and taken away to detention camp from their university. This sparks a debate on what is right and what is needed, and if the two are mutually exclusive. Rekker is visibly concerned while Ata appears impatient to change the course of conversation.
The dialogues are a little bland and you might find yourself distracted initially, but this 15:35-minute short is a rewarding experience. When it opens, Trevor and Ata question each other on love, their love, and the world they live in. Her compulsive, constant filming of everything that goes on around her vexes Trevor. It is apparent that this is a new relationship, for arguments are minor and quickly forgotten. On Ata's birthday, while she expresses disaffection at the ways of the new world which her parents (Felicity Price and David Lee Smith) helped build, Rekker turns up unannounced and uninvited at her home. The story takes a surprise turn here.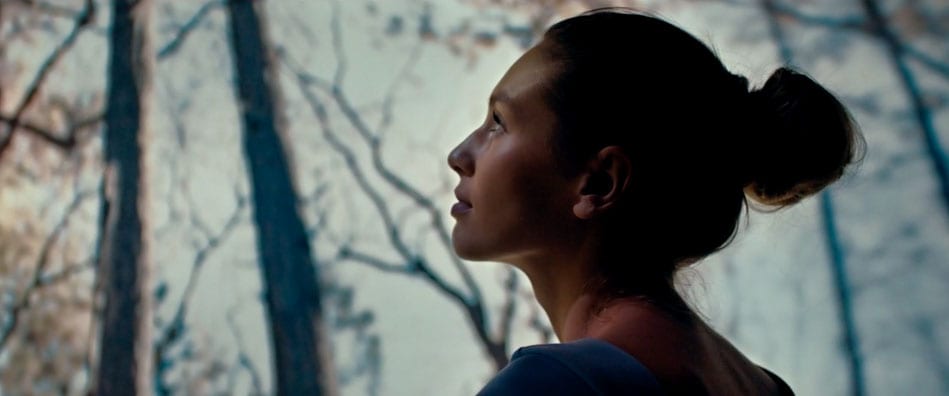 A saturated colour palette often features in 'Unregistered', giving it an unnatural, sickly air. The editing is clever and drives the paced build-up. Penn delivers a nuanced performance. As her character films throughout the day, the film cuts every now and then to her watching the footage on large screens. Jackson brings a sense of steady calm to the table. Though Liam O'Neil's score offers a soothing sense of hope for a less brutal world (whether our real and current or the dystopian, imagined world), it is not always well placed.
The film closes leaving many questions in its wake. Not only does it raise questions on ethics, morality and survival, but it also teases at a story quite different than what was portrayed. An imaginative story with many a high point in its execution to merit great praise, 'Unregistered' needed a neater realisation nonetheless.
#ShortFilmReview: 'Unregistered' could be the mirror our society is already looking at!
Click To Tweet
Watch 'Unregistered' Short Film Trailer
Direction

Cinematography

Screenplay

Editing

Music