Myles Yaksich's directorial debut 'Poppies' is a flashback narrative film from the second person's view. A bi-lingual short (19:59) based on real events, 'Poppies' follows a white man, Charles (played by Matt William Knowles) and a Chinese octogenarian woman, Auntie Ling (an endearing Cindera Che). The two meet on a flight, and Auntie Ling initiates conversation, much to Charles' chagrin. Many lyrically woven stories later, Charles finally softens towards the lady he practically wanted to run away from. The stories that both characters proceed to reveal to one another, intertwine with each other like delicate tendrils.
Coming to the screenplay (Myles Yaksich), the script plays with the mystics of fantasy and reality. Yaksich has perfectly portrayed the unleashing of the cool interaction into an ambiguous but emotionally bonded intra-generational relationship between the two passengers.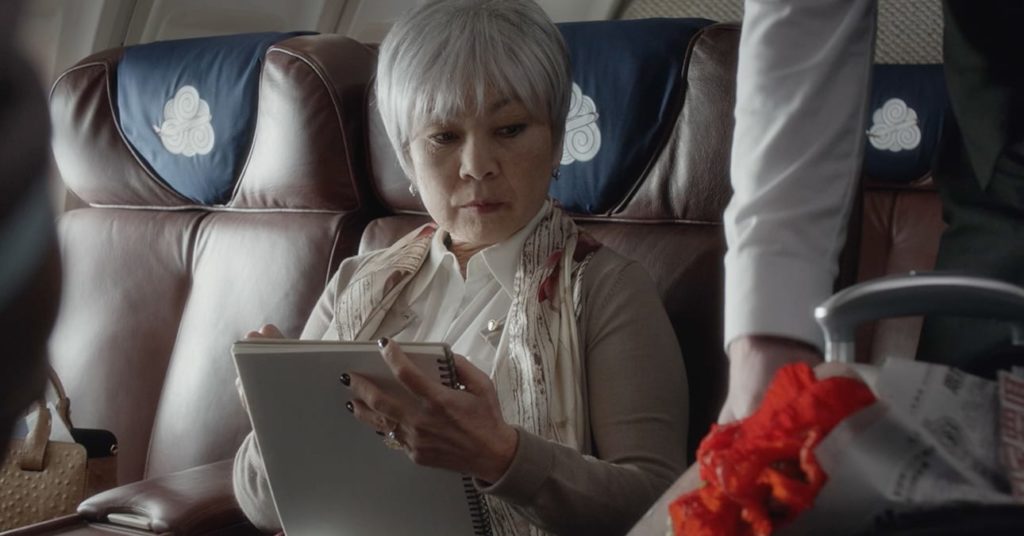 The story reveals the subtle feelings of the young man when Auntie Ling narrates incidents from her past life. It unfolds in chronological order, enticing and spellbinding the viewer with Auntie Ling's narration and visuals. On that note, special mention must be made of the colour palette. Yaksich glides from pastels to richer colours to pastels, and the effect is almost bewitching.
Towards the end, when the characters get comfortable, it is again time to leave and remember each other's stories in the future, making the blurred lines between reality and fantasy clear, and Yaksich completes this trail.
Talking about Dylan Chapgier's cinematography, most of the scenes were close up shots with perfect headroom and frame boundaries, accompanied with balanced lighting. Specifically, the intro shots were splendid and on time. The editing (Victor Deras) of the entire film was pretty good interlaced with Nicholas Pike's moving composition. Techniques like match-cut were used the most, having an emotional appeal to the viewers.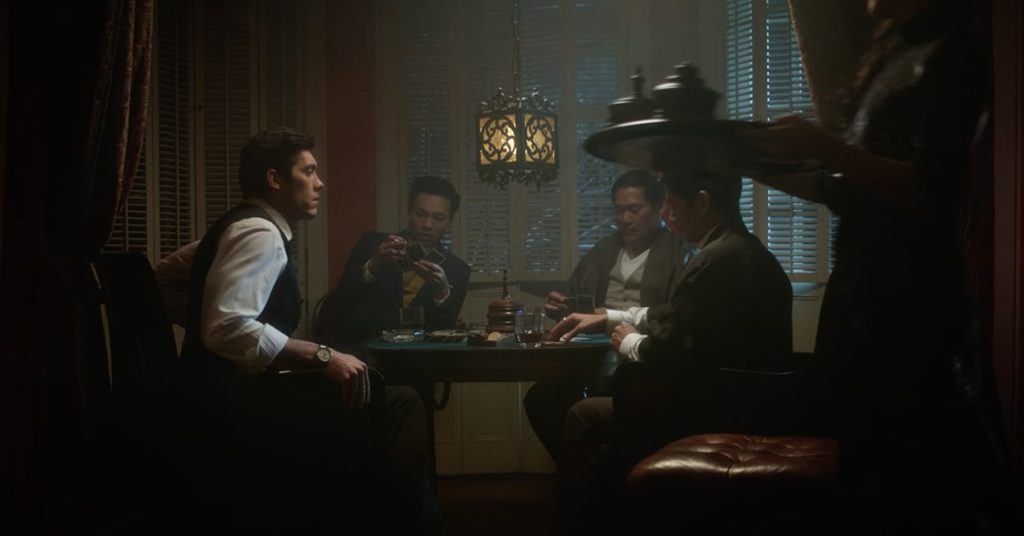 Coming to the protagonists, both the lead artists – Matt Williams Knowles and Cindera Che were brilliant in their work, serving full justice to their roles. Both the personas delivered perfect emotions and expressions and held the viewer's attention until the end. Yaksich's debut 'Poppies' has not only set the bar for others but for himself as well. The viewers shall certainly expect more from his forthcoming ventures.
'Poppies' is hypnotic and an audio-visual treat with a spellbinding narrative that is bound to leave a lasting impression in your mind. Recipient of multiple awards across the world (over 20 awards from 25 festivals across 6 countries), 'Poppies' is now available on Amazon Prime. Watch it and become a part of Charles and Auntie Ling's unforgettable journey.
Highly recommended!
#ShortFilmReview: 'Poppies': A brilliant Story Pillared By Striking Visuals
Click To Tweet
Watch 'Poppies' Short Film Trailer
Direction

Cinematography

Screenplay

Editing

Music