"Creatures that shed their skin forget the past. I envy the immobile trees that can die standing." The first lines of 'La Piel De Ayer' tell of an entire people's suffering. Set in the aftermath of Hurricane Maria that devastated Puerto Rico in September of 2017, 'La Piel De Ayer or The Skin of Yesterday' follows the struggle of single father Randwin and his sister (or sister-in-law; unspecified), Sandy to find potable water for the family, which includes his little daughter, Angelita. Their battle is everyone's battle – with the world thrown into chaos, the past lays heavy on their helpless shoulders. Without access to essentials as water, people suffer and die without dignity.
Written by Matthew Hershoff and Andrew Garcia (story), the film opens with documentary-like footage of people describing the cataclysmic category 5 disaster, which transitions to a little girl adopting a little white rabbit. The film follows her, Angelita, as she looks for her rabbit, Nina. The cyclone has now passed but in its wake, a broken island struggles to breathe. People stand in line for no less than five hours for basic amenities like water, now only found at specific centres like the local church. It is a skin they cannot shed, and a past they cannot forget.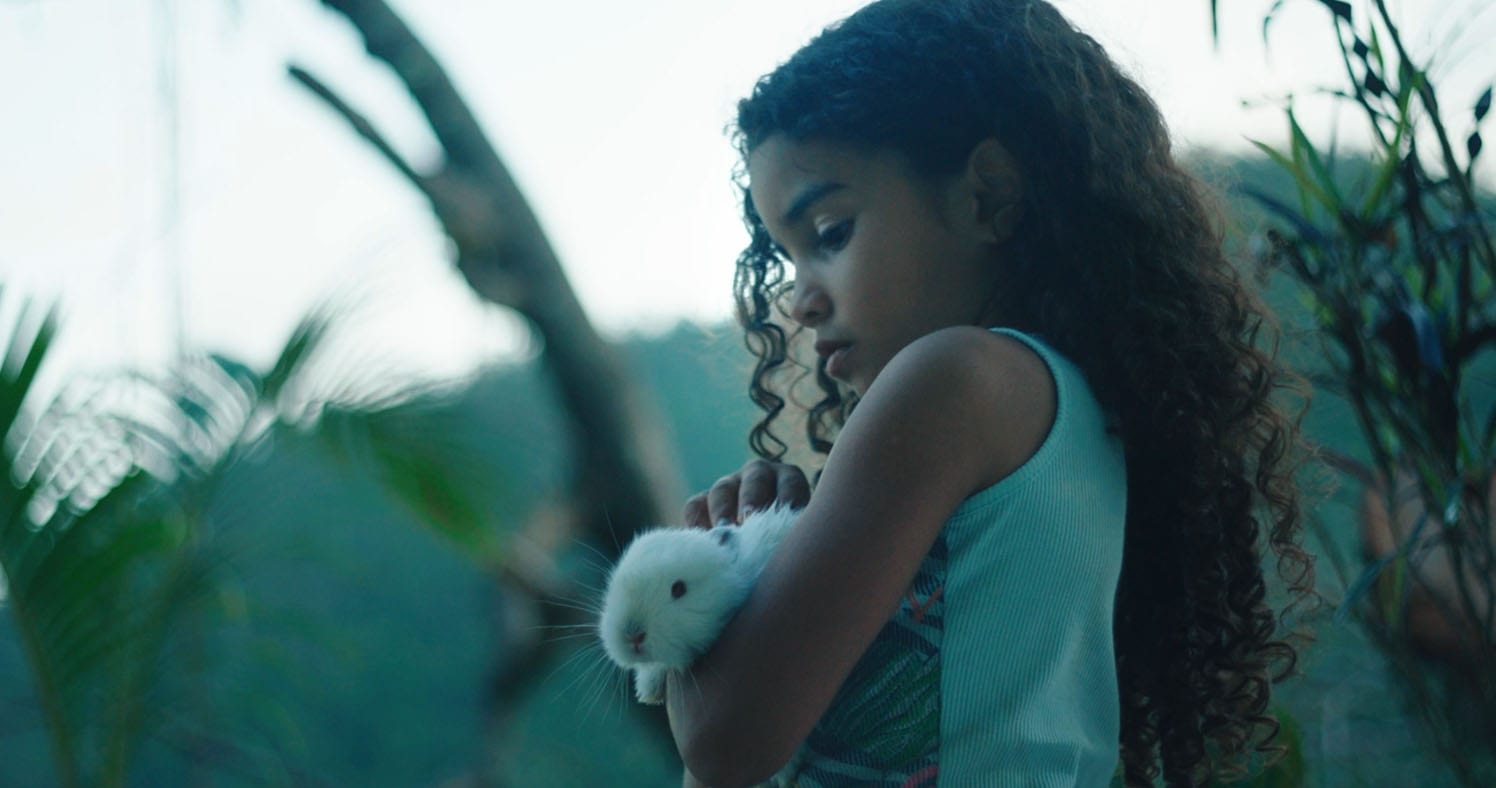 Director Andrew Garcia, who is also the cinematographer, spins an absorbing tale that portrays havoc without detracting beauty. 'La Piel De Ayer' has a wonderfully cinematic look to it, and the camerawork delivers entrancing visuals, with a mighty boost from Isabel Carolina Montes' editing. Montes gives the film a flowing narrative and a general sense of slow charm. 'La Piel De Ayer' carries both the immediacy of a very real and recent catastrophe and a sense of timeless, suspended beauty.
Andres Nicolas Chaves, who won Best Actor at Miami Film Festival for his performance as Randwin, plays the powerless father struggling against bitter conditions to keep his family alive. What makes it harder to watch, is that this is a very young father, at most in his mid-twenties. Pillaring the film with him is Alexandra Starr as Sandra or Sandy. She brings a quiet strength to her character, and it spreads to the film as well. Even as things look bleak, Sandra emanates strength and composure.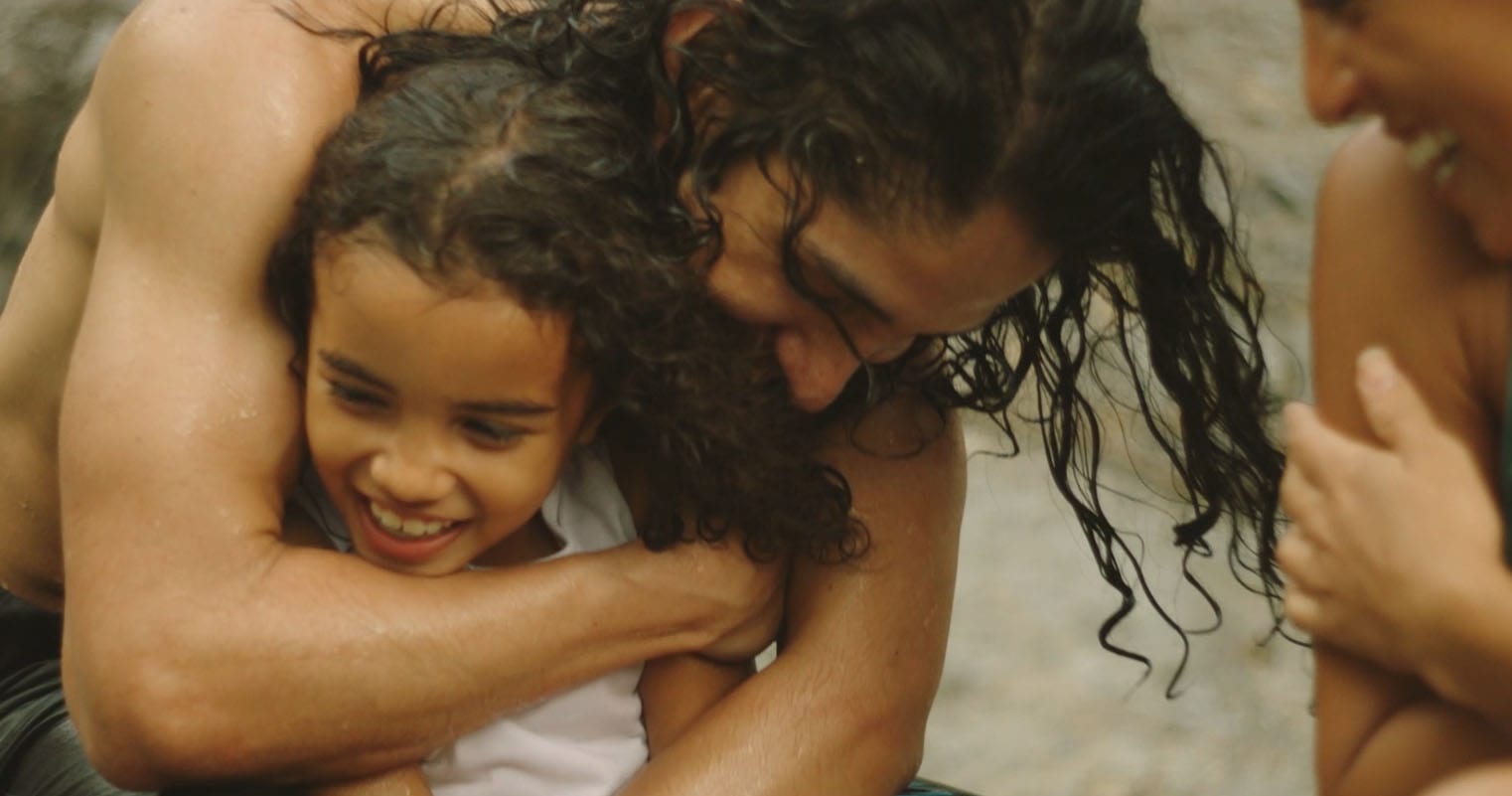 Angelita, played by Yaimar Bazan, is a significant presence in the film. Her chemistry with both Sandy and Randwin is entirely believable and tender. Her lost (possibly-dead) rabbit, Nina, plays a symbolic role, and Angelita's search for Nina extends throughout the film. Taking cue from her great-grandma (Edna Maisonet), who says Nina might be in heaven with her family, Angelita poignantly asks if she, i.e., great-grandma, will be reunited with Angelita's dead mother too, after the lady takes sick from drinking contaminated water.
Arguably the strongest element of 'La Pier De Ayer', Sebastian Zel's score is an incredible accompaniment to this tale of life and loss. It is present in practically all scenes, but never overpowers the narrative. In fact, every element of this profound 21:03-minute drama works in tandem to create something of a masterpiece. Without a doubt, this is one of the best films you will watch this year.
Highly recommended!
Watch La Piel De Ayer / The Skin of Yesterday Short Film Trailer
La Piel De Ayer: A Masterful Tribute To The Victims Of A Tragedy
Direction

Cinematography

Screenplay

Editing

Music