Alison MacDonald's comic short 'The Last Supper' is an atrociously hilarious retelling (?) of Jesus' last supper.
Comedian Matthew Highton's Jesus has a grand total of zero lines in this grand film running for exactly 3 minutes and 3 seconds. And he is the funniest of the lot. Peter and John form his marketing team and come up with cool PR ideas. How much Jesus appreciated them, is another question. How about a resurrection, they say? They throw around a few more cool self-congratulatory ideas, Judas makes an appearance and Highton maintains his high level of hilarity until when the film finally concludes, you are left a snorting, chortling mass of very unchristian, unladylike appreciation for such blasphemy.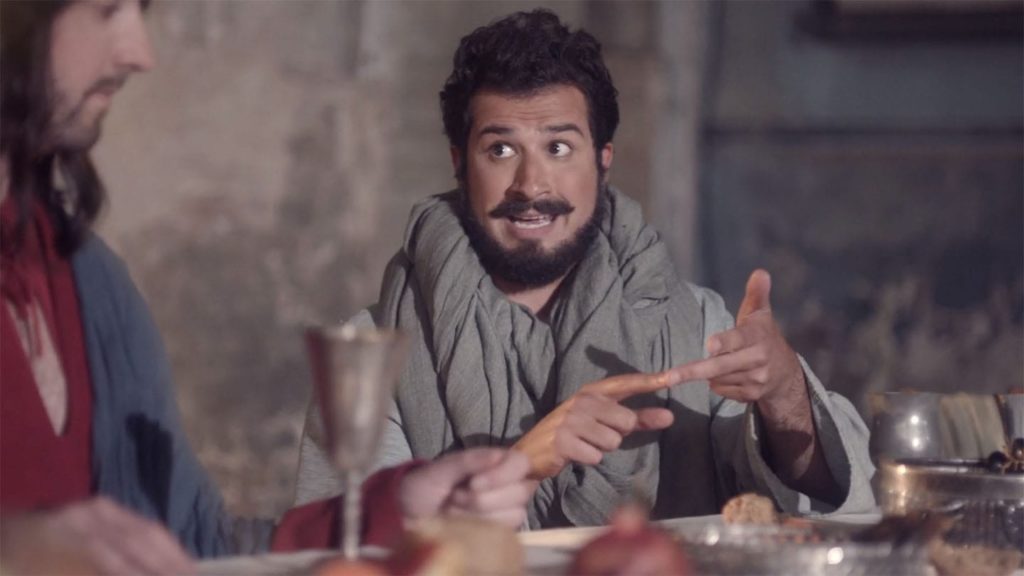 The lines are unapologetically entertaining; the bread-and-butter of a comedy. The performers come armed with genius comic timing, making lines like rustic as flatbread work like a charm (hat tip to editor Hettie Griffiths too). Rob Jarvis has kept the camerawork simple, and let the script and performers work their magic. When it is most noticeable, it is a whip pan to Judas, who has just entered, counting coins. Rhys Bevan's brief act, combined with this one move, ups the humour of the film, perhaps as much as Highton's role does.
The production design is exquisite and shows appreciable care for details. The overall look and feel of the film is appealing and pulls you right into the story. MacDonald has gone with the most famous depiction of Jesus' last supper – that of Leonardo DaVinci. Jesus and John wear complimentary colours and everyone sits facing the frame. Does the cheek-in-tongue film have something to say about that? You bet it does. (Also, the duration is too perfect a reference to be a coincidence and the effort it must have taken to make this little joke is appreciated.)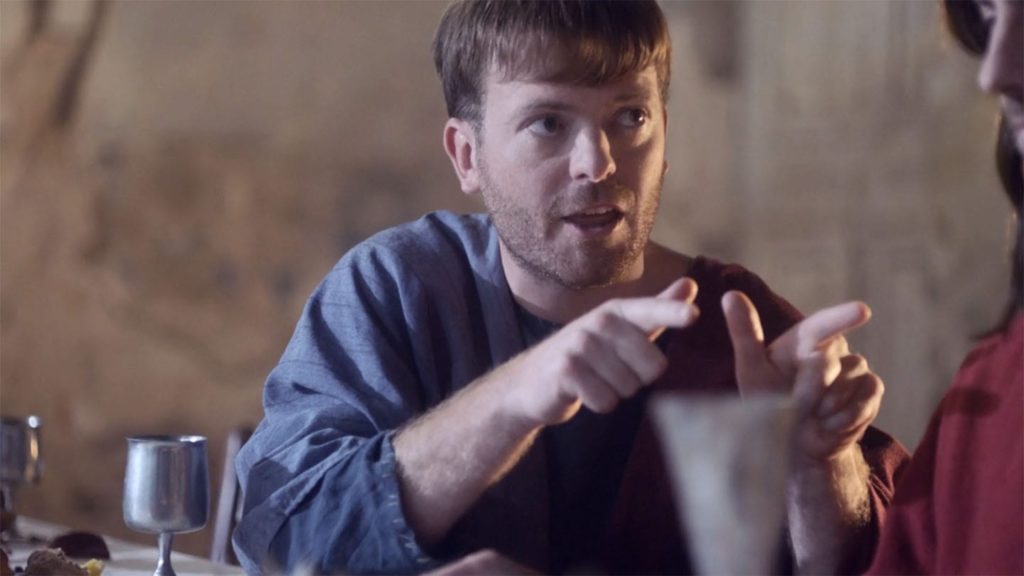 Every aspect of this film works in tandem to create a polished product that can be appreciated not just for its laughs but for the cinematic and storytelling mastery of its makers. 'The Last Supper' is the comedy you didn't know you needed!
#ShortFilmReview: 'The Last Supper': This Jesus has a marketing team!
Click To Tweet
Watch 'The Last Supper' Short Film
Direction

Cinematography

Screenplay

Editing

Music