Ever wondered what it feels like to have a crime committed by you go undetected? Ever thought it would be easy getting away with murder, even if it's accidental? Well, director Stefan Georgiou makes it easy for you, by taking you on a journey of 18:30 minutes that is absolutely dramatic and suspenseful until the very last scene.
Written by Fred Armesto, 'The Dead Ones' is set in a dystopian world where the dead stay alive, as a constant reminder to the macabre that happened to them. Alex (played by the very talented Olivia Hallinan) has an accidental run over Jono (very convincing, sharp and guarded Sebastian Armesto) and she's chained to his ever-smoking-bloodstained body wherever she goes. She has lived long enough with this in her head to ignore him completely apart from a few quips here and there. They walk into another "couple" in the same situation where the killer Large (Jim Conway) has chained his lover Maria (Vinette Robinson, very little to say but impactful, nonetheless) after murdering her on discovering her affair and possibly abandoning him. Large seems to know a lot about this situation and offers to help Alex. Jono however, convinces Alex that this is their chance to get out of this mess forever. Alex is listening diligently. But, do you trust a dead one who has every reason to seek revenge on you for what you did to him? She does. What transpires is a twisted tale that blurs your idea of the right from the wrong altogether. As Large tells Alex, "I bet you thought about ending it (your life) yourself but you never had the guts."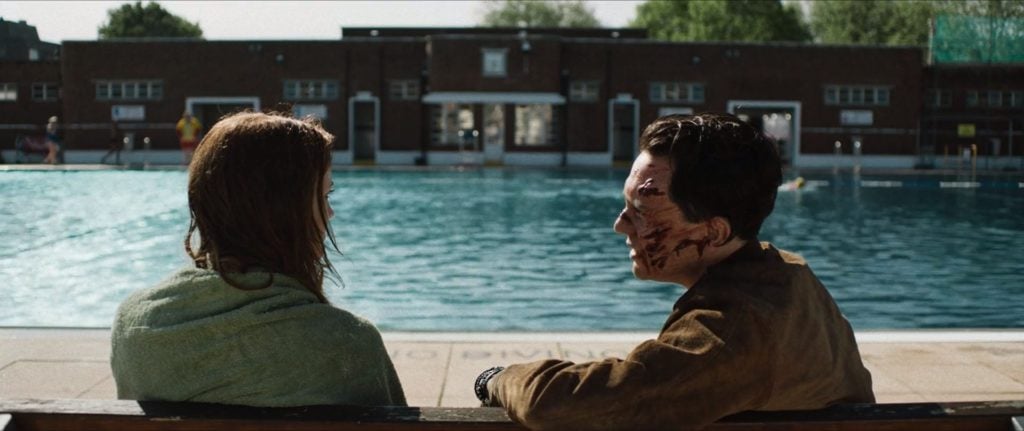 Director of photography Keidrych Wasley has done complete justice to the shots making it a point to capture the brilliant work of prosthetics work done by artists Rebecca Butterworth and Jody Staunton. Sound Recordist Andrei Leskovski has complemented the direction so well that it feels as if you are privy to the plot and as involved in the unfolding of the events as the characters themselves.
Editor Chris Newberry helps maintain the pace of the film, making it engaging throughout. 'The Dead Ones' doesn't carry the usual gory details films of this genre are prone to, instead, it relies on its solid screenplay to unfold a terrific plotline, supported by riveting performances. The film also carries multiple subtexts to it, open to interpretation only to the keen eye! For instance, even the glances that Maria and Jono share or the blood bath shower Alex takes has their own story to tell.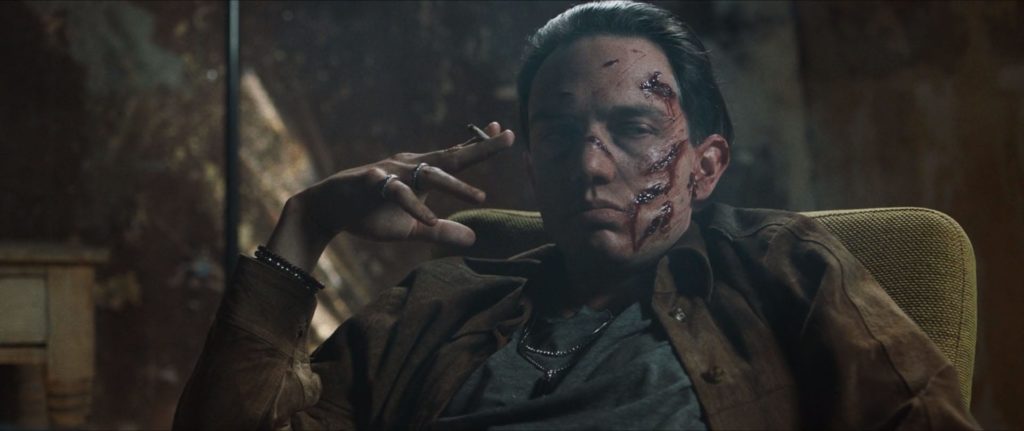 'The Dead Ones' is thrilling and sad in equal measure. Somehow, you end up feeling for the protagonist despite the circumstances!
Direction

Cinematography

Screenplay

Editing

Music