Its post-apocalypse and the humans and the undead are dealing with its aftermath. Director Blake Elder introduces us to a whole new dystopian world of the unimaginable. Through the eyes of a certain John, we experience what it feels like to be left behind in a world that is not so conducive for safe human existence anymore. John, whose Alcoholics Anonymous meeting is cancelled due to the existing conditions outside, solemnly walks back, when, he is confronted with the undead. Fleeing to save his life, he ends up at Whiskey 1010, a sports bar, as luck would have it! The rest of the story is how John puts his willpower to the ultimate test in a world that is already testing him out of his wits!
Bryan Stafford's cinematography remains the highlight of the film. It is awe-inspiring and offers a visual treat to its audience. The lighting uplifts the storytelling to another level altogether. Stafford relies on the artificial sources of lighting to illuminate his interior shots. The lantern light, red-green-blue lighting are all used as key lights and it's done so aesthetically, that it adds to the suspense of the narrative. These scenes are made magnanimous by giving them the warm tonal effects of saturated reds and other intense hues. That, coupled with the background score of the wind swishing makes scenes like these a pleasure to watch.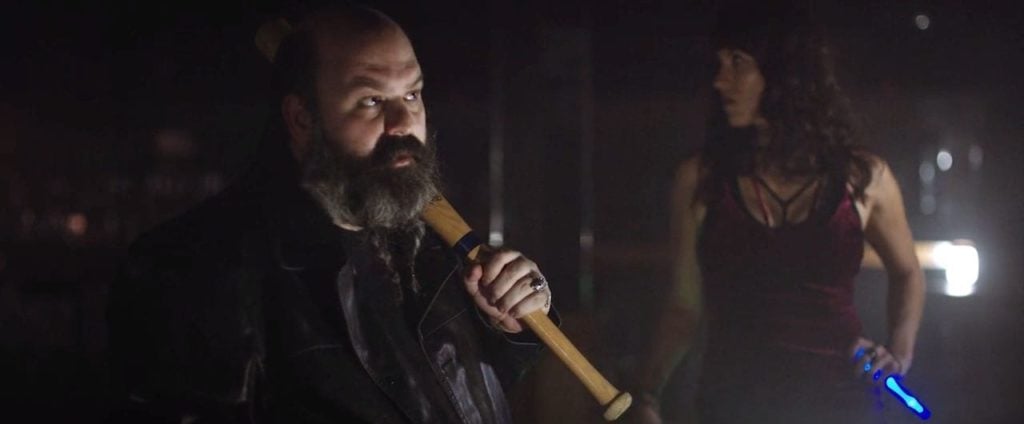 Whisky 1010 offers us a host of other actors; like Koko (Billy Chase Goforth), who is a thug or Tatiana (Mindy Van Kuren), the 'Lady of the night' or Elizabeth (Star McCann), the business tycoon. Together they make for a wonderful cast supporting Taylor Scott's screenplay which is replete with humour, intoxication and imagination!
At 11 minutes and 23 seconds of runtime, we see John (Jared Bankens) run into the wicked man Luke (Dustin Prince). Luke's dramatic entry spins the trajectory of the narrative which was otherwise going on pretty linearly. We see them engage in a conversation and the bets are raised higher as the tussle becomes obvious. Being the central character and bearer of the narration, Bankens grips his audience's attention. And, although the sidekicks, namely, Koko, Tatiana and Elizabeth are all given very limited screentime, they manage to connote the evil inside the man. It isn't simply that these characters are written!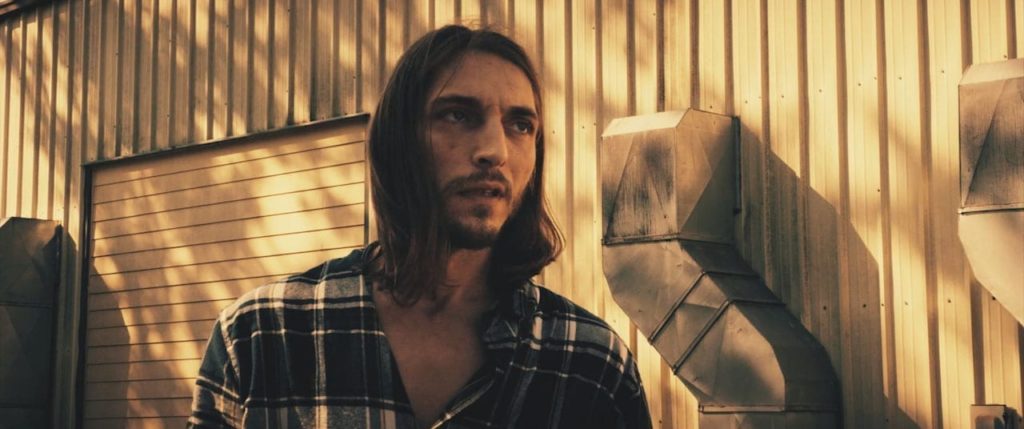 This movie, although brings with it the standard tropes and clichés, makes for an interesting watch with its steady pace, and an eclectic mix of characters against a very unusual backdrop.
#ShortFilmReview: 'Last Call': This apocalypse will put everyone to test!
Click To Tweet
Direction

Cinematography

Screenplay

Editing

Music