"Everyone has the right to steal back what was stolen from them!" – Zeke
Blending perfectly into the city's nightscape, 2019's caper comedy 'Car Stealers' opens its cinematic venture with Rayna (Ellington Wells) walking alone in the dead of night. A newbie perhaps in the town, she is dressed in a jumpsuit, hair tied up; she seems the ordinary girl, nothing suspicious. But, boy, how wrong could you be! Within minutes her superpowers are revealed as Zeke (Max Baumgarten) who is struggling with, ahem, sincere thievery seeks her help!
Zeke offers our girl a chance to join his car-stealing gang, which she accepts. Meeting Zeke and helping him steal cars is not accidental; writers Eric T. Roth and Christopher Guerrero want their character to be a part of this 'ethical' car-stealing gang to further the story.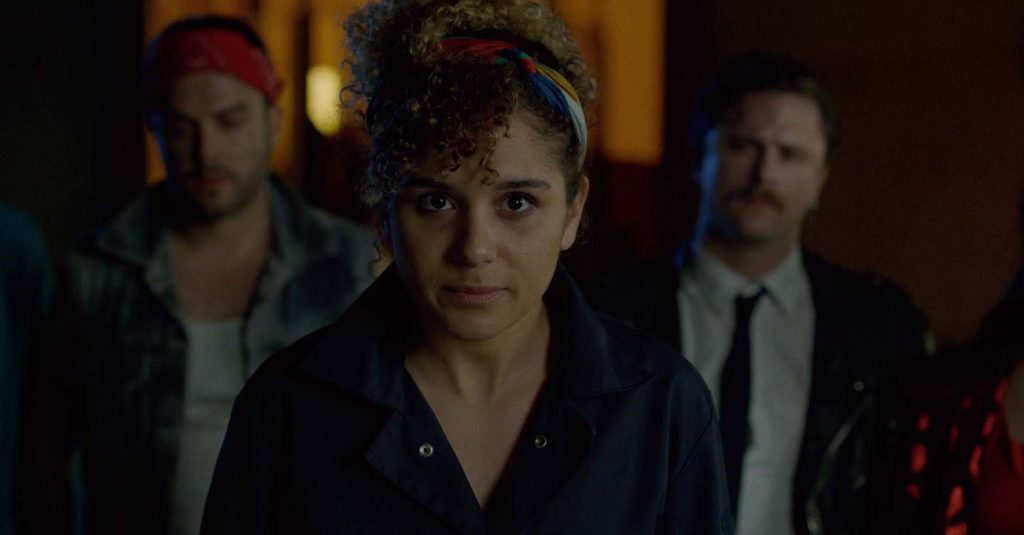 Rayna who is new to the game starts off with stealing a bike as instructed by Zeke. Director Christopher Guerrero sets the premise of the story in a makeshift garage, where Rayna meets the rest of the gang members – Dietrich Von Satchel (Eric T. Roth), Jill (Nina Tarr) and Joe (Nathan Owen). Costume Designer Camille Campbell has designed quirky clothes for the characters, complementing their personalities, and well-accentuated by makeup and hair artist Sarah Mac., the characters look legit. Using a shallow depth of field, DP Alex Parker shoots the scene where all the gang members are planning to steal a Lexus.
Zeke has a history and purpose in stealing this particular car. In his childhood, a man named Herbert Franklin (Joseph Lopez) had stolen it from his father. So, you see, this isn't just professional, it's personal.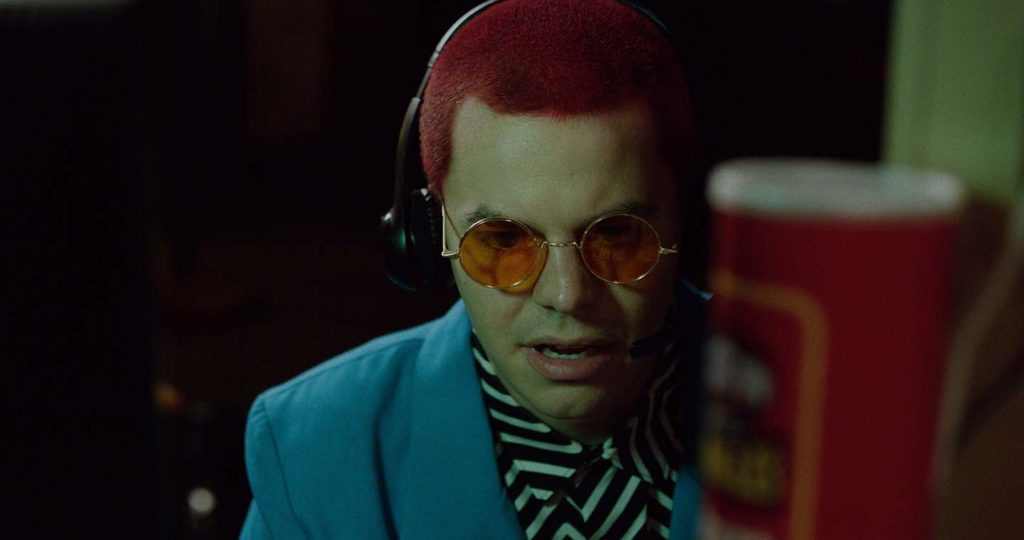 The VFX of the movie by Collin Reeves-Fortney gives the right thrill to the plotline while the use of lighting in the film only complements the trajectory of the narration. The use of side-light and back-light adds importance to the roles depending on the scene at hand, while Christian Blunda's music gives the necessary impetus to the chase scenes. However, in the 17-minutes of its runtime, the pace of the movie remains unsteady. The story keeps taking turns frequently and suddenly. While it starts off with focusing on the stealing of the cars, it abruptly takes a sharp turn with revelations of Rayna's troubled past, amongst other things. Guerrero doesn't stop there, however. Playing with the plot, he concludes with an open ending, disconnectedly reintroducing one of the characters (read Herbert).
'Car Stealers' come with creative camera work. Alex Parker has added props like coloured smoke bombs and fireworks to give variety to the aesthetics displayed. Though the story might just boggle you, it is worth watching it, for its cinematography and sense of humour alone!
#ShortFilmReview: 'Car Stealers' Is Your Fun Heist Comedy!
Click To Tweet
Watch 'Car Stealers' Short Film Trailer
Direction

Cinematography

Screenplay

Editing

Music