Classic superhero films have three things in common; the hero, the villain and the long build-up of their making. But, our very own 'Dark Specter 2' brings in the fourth element: comedy!
Winner of the Best Fantasy Short at the Indie Short Fest (2018) and The Charlie Chaplin Gold Film Award for Best Comedy at West Coast International Film Festival (2019), 'Dark Specter 2' isn't just another superhero film, or at best an action-comedy, it's an audio-visual treat, in every way conceivable. The film carries with it several layers of not just technical genius but creative strokes that takes an equally invested person to slowly peel them off to fully enjoy this 9:17 minutes of delight!
It starts off with a fight scene between the hero Vibraboom (Mark Iverson) and the Dark Specter (Bruce Nachsin) which ends with a hard-earned victory for the villain. This fight scene although choreographed with spot-on action shots is filled with sufficient dollops of comic frames, spectacularly delivered by the cast. But, upon closer inspection, one will get to sense the vision behind director Richard Tatum's hand; his subtle ode and genius take on the superhero genre (a simple understanding of Vibraboom's effort at not wanting to damage his surroundings being one of them).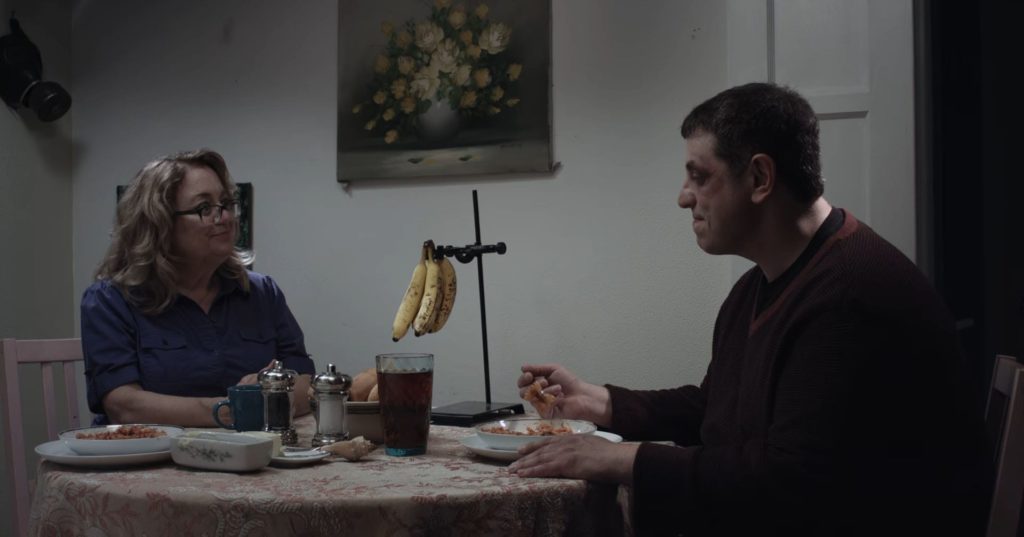 This intricate plot thread further thickens with the upcoming scenes that give them a more philosophical and psychological approach that invariably reminds one of some of the Marvels comic plotlines (specifically the new X-men).
Bruce Nachsin as the Dark Specter is brilliant. It doesn't take a genius to see how he imbues his character to the finest grain. There is an effortless, almost seemingly molecular level to which he goes to add flesh to his character. From his bullied childhood to his rise to villainy everything that he mentions on screen seems so genuine that you're bought hook, line and sinker, except for one person: his mom. Yes, our supervillains have them too! Mark Iverson, the man in tights or as he is called Vibraboom plays the perfect foil to Nachsin's Dark Specter highlighting qualities that would otherwise not be noticeable; though the real test and expansion of the plot line comes in the form of Judy Nazemetz who plays Dark Specter's mother. Her interaction with Specter over dinner seems to be the typical dinner banter one might find in any modern family but the flawless acting of Nazemetz leads one to believe that there's more than meets the eye going on in this household. Nachsin, who is also the writer of the film, adds depth to the screenplay by being generous with the banter between the mother-son duo. One gets the hint; there's more to this little red-hooded villain… Each emotion is well spent, leaving the audience with a deep understanding of Specter's journey up until this point; for a film of such minuscule duration, that is a feat!
The SFX and VFX teams need special mentioning, for enchanting the audience into an almost Marvel cinematic universe. Their work not only makes the film a visual delight but also heightens the effect of the perfectly timed comic deliveries made by the cast.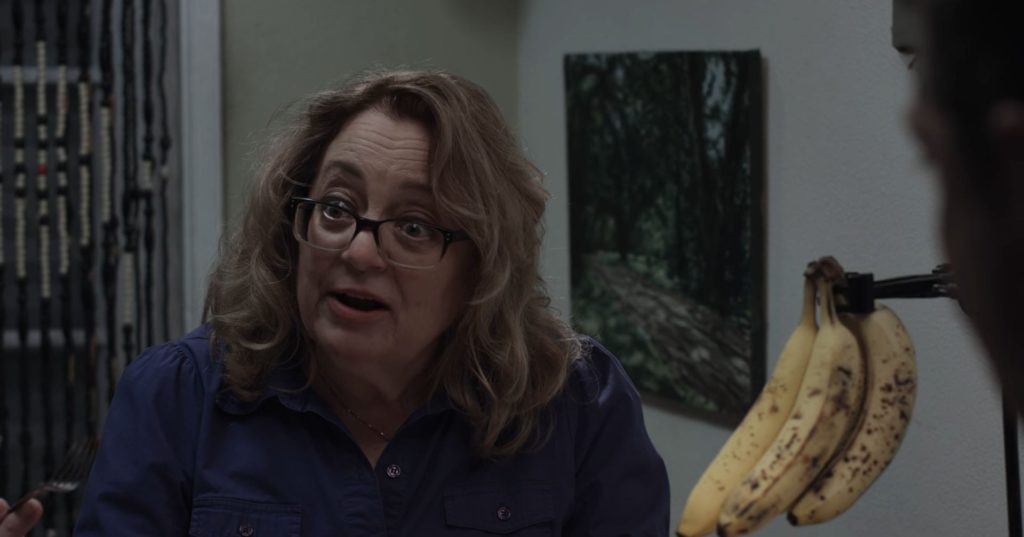 Tatum, a veteran actor himself and director is also known for Fallout 4 (2015) (yes, he starred in the short films that were released for the Video Game Fallout 4!) and Spyro Reignited Trilogy (2018) has done a commendable job at balancing humour and cynicism to the great benefit of the film. Other filler characters kept for comedic relief and development of the plot line like Kellimarie Brown also created moments that were hard to forget.
To sum it up 'Dark Specter 2' is a brilliant take on the superhero genre, subverting the paradigm, well supported by a stellar cast and incredible writing. Watch it, you won't regret this one!
#ShortFilmReview: 'Dark Specter 2': This supervillain has bigger problems… One of them being his mum!
Click To Tweet
Watch 'Dark Specter 2' Short Film Trailer
Direction

Cinematography

Screenplay

Editing

Music