Cadence (Amy Lally; vibrant and spontaneous) is a girl-next-door in the beautiful city of Paris. Like any adolescent, she is moody, temperamental, easily embarrassed and irritated by her mother and that too, a policewoman Joana (supremely talented, Vinogradoff Dominique). Such is her frustration with her mother, that she refers to her as the "Hitler"! Refusing to even engage in a civilised conversation with her, the relation between the mother-daughter duo is truly heartbreaking. It takes turn for the worse when the daughter attempts to get away from the mother, by running away! Needless to say, it's not successful when your mother is a cop or is it?
One of her runaways gets her into Jojo (Salim Benmoussa) and little Kara's (Maia Andrimandimby) company. (Spoiler*Jojo and Kara were absolute strangers who met on the boat from Syria.) The duo is hiding somewhere in the countryside of France. Cadence spots them and strikes a conversation to gain their trust. With very few dialogues to spare, Jojo expresses his agony at not seeing his mother for nearly 12 years now. Sparingly used dialogues like, "First time seeing someone run away from her mother" is so profound that it not only resonates with his longing and deeper unrest felt but also throws at the audience the deeper message the film carries…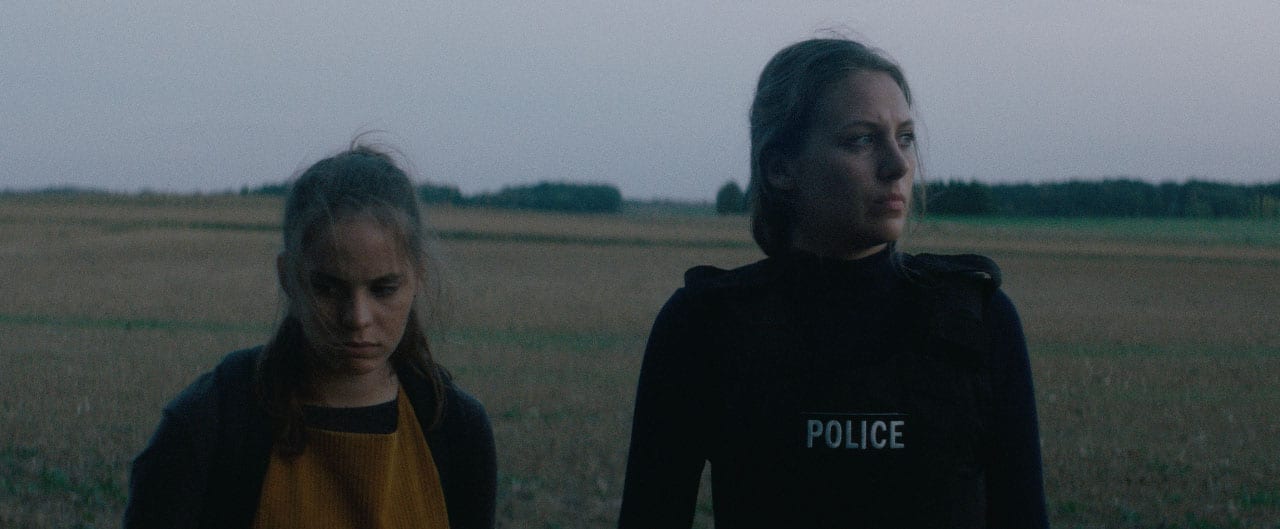 Lally is a delight to watch. Her friend Lily (Elsa Houben) is supportive and understanding and the two showcase a wonderful bond despite their limited screen time shared. She (Cadence) borrows a pair of binoculars from her and uses them to watch other people's lives closely, while missing the point entirely of what is closer home! Jojo and Kara make up for a wonderful team Little Kara is adorable. Despite her circumstances, she smiles and dances, a celebration of her human spirit which we all discard as we grow older.
It is, however, Dominique who wins our hearts with her effortless performance. From switching between connecting with her daughter to being a responsible cop to a panicked mother, she essays the role with such restraint, such grace, that you wouldn't want to even blink when she is onscreen!
At 15:47 minutes of running time Co-Producer/Writer/Director/Sound editor Rahul Sharma dons multiple hats as does his film, carrying multiple messages within its layered storyline. From fragile relationships to friendships, refugee crises to resettlement issues, 'Une Paire de Jumelles (The Binoculars)' is like poetry; open to interpretations.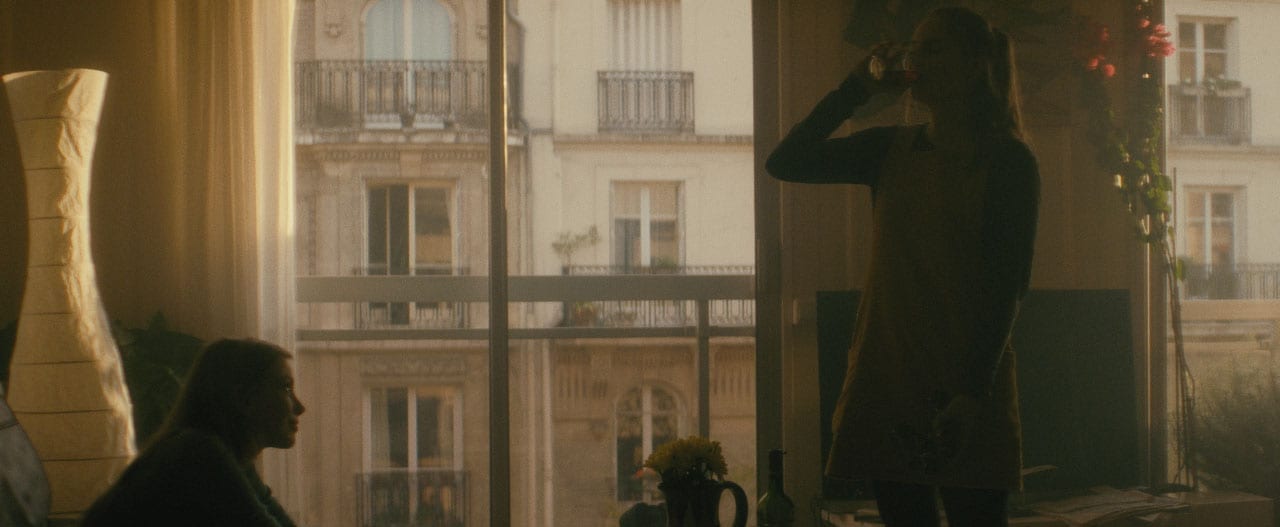 Sensitive issues plaguing the world are addressed so delicately. For instance, the incorporation of a simple radio announcement of a supposed terror attack, while on the other hand the reality of refugees living in hiding, to name a few. Sound recordist Anne Madeleine Mancosu captures the wordless panic of a mother's fright, brilliantly amongst others! Cinematographer Tamas Meder and Production designer Shira Haimovici show Paris and its countryside to its full glory making for a captivating watch, while Nicholas Compall & Mimi Vlaovic's editing keeps the film steady and engaging at its pace.
'Une Paire de Jumelles (The Binoculars)' is brilliant, soul stirring and thought provoking. Highly recommended!
#ShortFilmReview: 'Une Paire de Jumelles' (The Binoculars): Sometimes what you want is closer than you think!
Click To Tweet
Watch 'Une Paire de Jumelles (The Binoculars)' Short Film Trailer
'Une Paire de Jumelles (The Binoculars)' Teaches You To Count Your Blessings!
Direction

Cinematography

Screenplay

Editing

Music