Writer-director-editor Tim Earnheart has taken the action flick and fashioned a slick short with doses of sci-fi and comedy thrown into the mix. Not that it is without flaws. In fact, 'Ricochet's' flaws have tragically kept it from being truly laudable.
Unexpected things happen to Gianna-Marie's Ana almost all at once when she wakes after a Mardi Gras party at her father's place. One, a girl (Corrie Fleming) is tied up in her father's panic room. Two, masked men coming not-knocking, armed to the teeth. Three, she teams up with this unknown girl who, while being hunted, compliments Ana's earrings. Four, she knocks down these masked men from The Institute with a bit of help from the young girl, because "Dad wanted boys."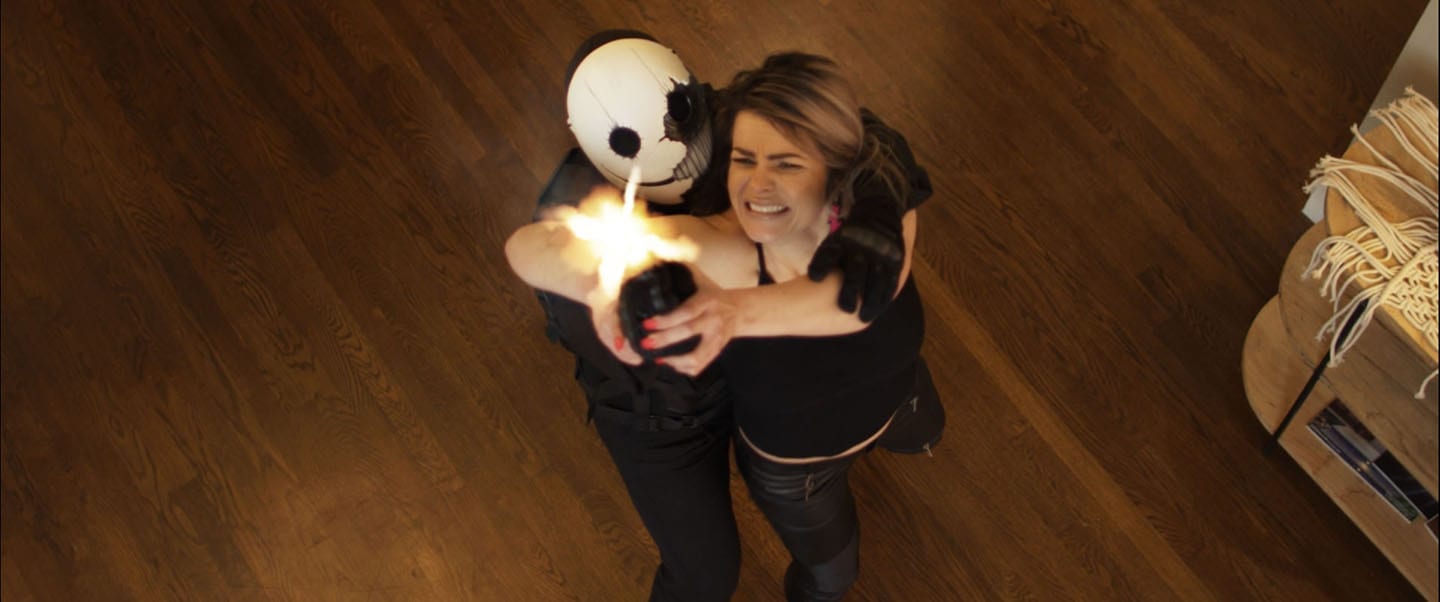 The opening sequence, though it contains important shots, is overlong and in tonal contrast to the mood of the film. In fact, the transition is so abrupt it makes you wonder if you just began watching a whole other film. The editing of Ricochet leaves a lot to be desired (and leaves in rather undesired shots). Ana's waking up, for one, is comically poor execution. On the other hand, Corrie Fleming's line there is simply funny and makes one of those small things that wins 'Ricochet' the much needed big points. Matt Fleming's cinematography serves the film decently but could have done with improvements.
Ricochet is unapologetically action, with all the tricks and flourish of a bona fide action genre movie. Guns, sound design, blackouts, fast cross-cutting, the works. But it builds tension rather poorly. Ana's reaction to finding a girl locked up in the panic room is almost comical. It is apparent throughout the entire movie that Earnheart does not expect his audiences to take the film too seriously; nevertheless, there is almost no emotional investment on the viewer's part – the stakes are too low and the tension falters a little too much. There is blood and gore no doubt, and it is impressive to a viewer looking solely for that. The humour of the film is top-notch, serving as a superb foil for the flimsy tension. Gianna-Marie is wonderful in these moments, while her performance in the rest is lacklustre.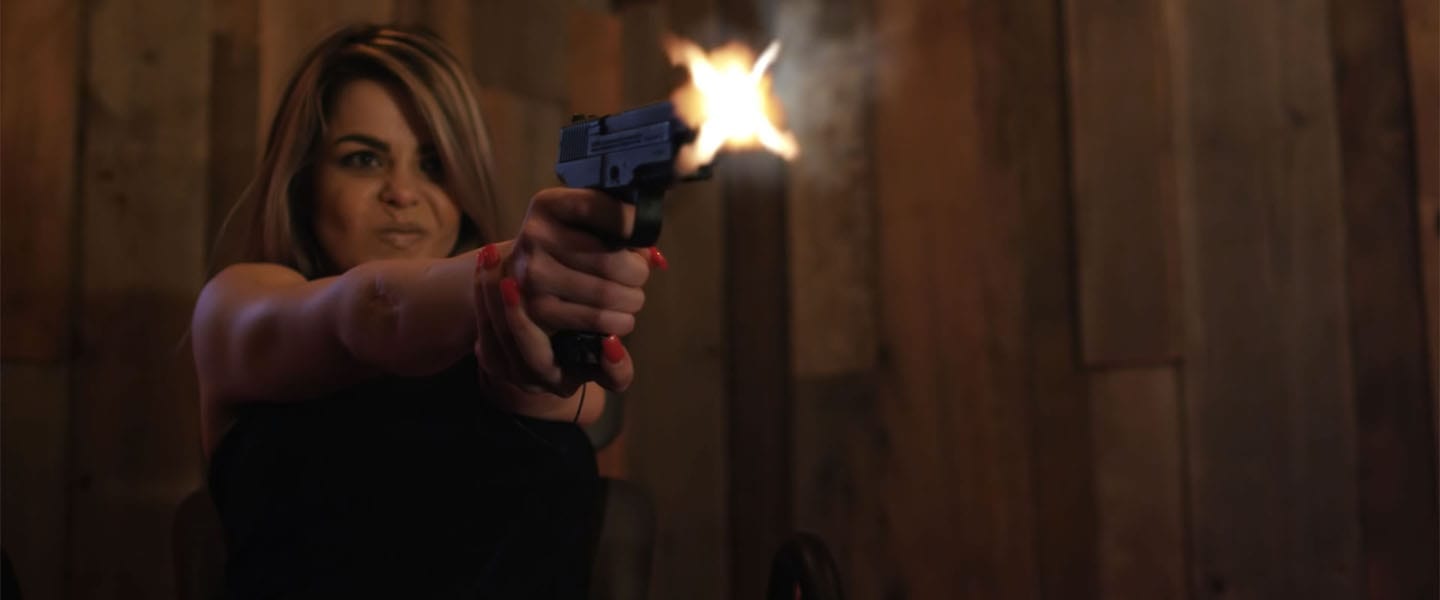 At the end of its 11-minute runtime, 'Ricochet' leaves way too many questions unanswered. Why are these men attacking the daughter of a man who shares at least the logo of their outfit? How did Fleming's character get there? And what does she know?
Perhaps, that was the intent anyway, to leave the audience with more questions than answers. Regardless, 'Ricochet' is tailor-made for prequels and sequels. Hope Earnheart is listening!
#ShortFilmReview: Watch 'Ricochet' and have your questions questioned!
Click To Tweet
Watch 'Ricochet' Short Film
'Ricochet's' Surprise Humour And Gore Gives Everyone Something To Enjoy!
Direction

Cinematography

Screenplay

Editing

Music