'Hotline' is a 22:29 minutes long film on a shy and awkward Damon (Chase Brown) and an equally shy and awkward Madison (Natalia Freaner) whose chance encounter is meant to leave a smile on your face and hope in your heart! Their meet-cute is quite unlike the conventional. A chance wrong number leads to their first conversation and it couldn't have been any more right!
Damon is getting over his breakup. His social awkwardness doesn't make it any easier on him to move on. Brown presents Damon in the most adorable manner. There's a hint of innocence and unadulterated charm in the man that is hard to miss. One night, while drinking at a bar, his friends Lorenzo (Nya Yeanafehn) and Shaun (Michael Jaquez) encourage him to get out of his comfort zone and speak to a girl they think he fancies. Candace (Natalie Verdi) is attractive with a killing sense of humour. But, when the conversation draws to an end, she humours him with her phone number, or does she?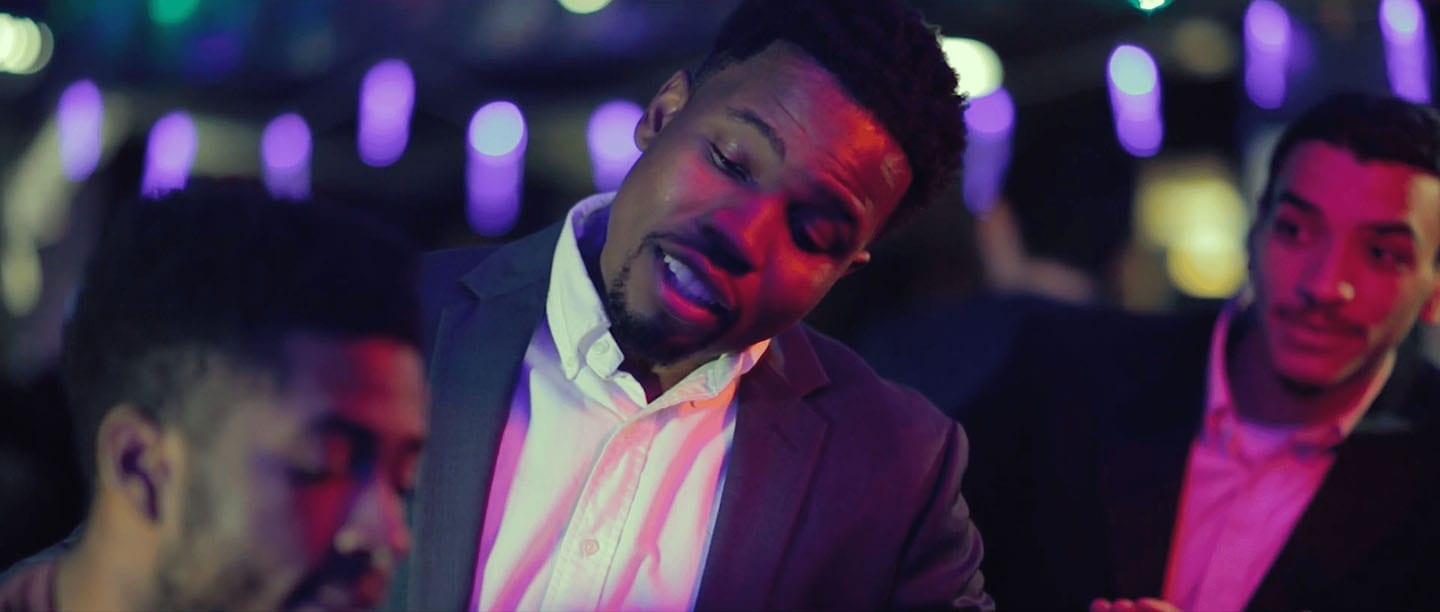 After endless rehearsals, he pluckers the courage to make the call! And, the conversation goes nothing as planned. It takes him to Madison instead of Candace and we learn quickly that Madison is employed at a phone sex service centre. As the conversation proceeds from one level of utter confusion and misunderstanding to outright funny, Madison has to make the decision of owning up the truth. And, just as she is about to, Damon opens up, much to his own surprise and the audience's and Madison resonates with the stranger on the other end of the line.
Freaner is a gifted actor. Her portrayal of Madison despite the limited screen time is astonishing. From the seductive woman on the phone whom everyone wants to bed, to the vulnerable, lonely woman who desires just a meaningful company; Freaner is spot on. The rest of the supporting actors are equally well written and aptly cast. They not only carry the story forward but also highlight the traits of the central characters.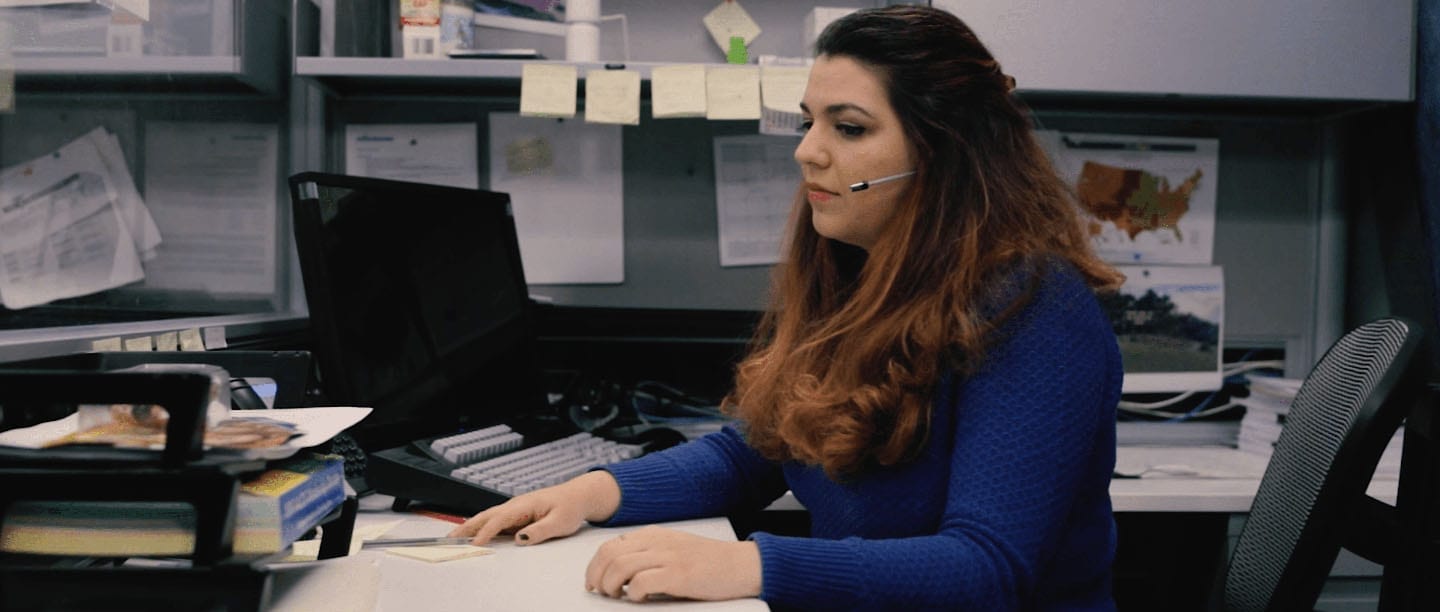 Issack Cintron dons many hats as he has written, directed, produced, audio designed and scored the film. He brings out the everyday struggle of nearly 95% of the young adults who don't consider themselves 'good enough'. They aspire to change themselves. Granted, it's difficult to be oneself in today's times and no matter how many motivational speeches one hears, nothing can work like the good old charm of having a little faith in oneself! Cinematographer Matthew Brennan compliments the storyline very well with capturing the mood of the characters on screen.
'Hotline' is peppered with witty one-liners and a beautiful plot line. But, besides being a happy rom-com, it carries with it a multitude of subtexts from self-awareness, body-image issues, trust and the eternal search to happiness. It's a fun watch, no doubt, but a recommended one too for the sake of your soul!
#ShortFilmReview: 'Hotline' Is The Happy Discovery Of Two Awkward Souls, In One Another!
Click To Tweet
Watch 'Hotline' Short Film
'Hotline' Is The Happy Discovery Of Two Awkward Souls, In One Another!
Direction

Cinematography

Screenplay

Editing

Music