'When the choice is between cowardice and violence, I choose violence! – Mahatma Gandhi'
With these words, Director/Producer Brian Stynes drops a hint at what his movie will bring forth to the audience. Under the purview of his direction, he narrates the story of a man named Jimmy (Michael Linehan) who is disabled but has the might of any able-bodied man or perhaps even more… He takes martial arts classes every week. Jimmy is so engrossed in his lessons and training, that his achievements, although deserving, come at a heavy price.
It's his aged father with deteriorating mental faculties who pays the brunt of it. Writer Michael Linehan who also happens to be the actor who plays Jimmy brings the soul of the film with nuanced performance and fleshed out characters.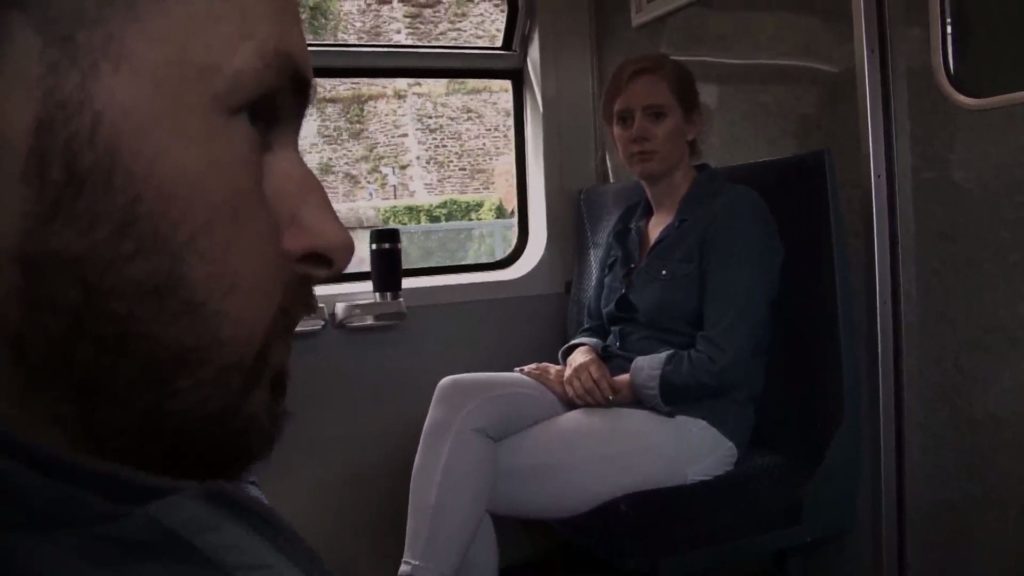 This 17:17 minutes short goes for different textures of camera work. Brian along with Philip Connolly takes the charge for the camera handling. Many of the scenes have been shot with the hand-held camera, the unsteadiness and jerking moments only highlighting the texture of the scene captured. But, this isn't consistent. There are well captured technical filming that happens in the 'ring shots'. Using full frame, long shots and medium close-ups, in equal measure, the cinematographer offers the cast in varied lenses, multiple perspectives.
Co-editors Brain and Michael Linehan maintain the pace of the film, without making it seem rushed, which is an achievement in films of this nature. They choose to introduce the title of the movie around 5 minutes into the timeline, giving a fair chance to the characters to establish themselves.
The tonal effects of warm and cool colours enhance the camera work and add an aesthetic quality to the point of the shot. The warm tones used during the shots in the ring and the kitchen provide contrasts to the frame. The major chunk for this work goes to Philip Connolly for colour grading. 'Whirlpool' is an emotional upheaval. Its theme is universal. We see Jimmy struggle to balance his life out and deal with the daily difficulties, which perhaps remain alien to a 'normal' person; but it is in his tenacity, grit and perseverance that Jimmy proves to be extraordinary.
'Whirlpool' is inspiring, motivating and above all, a peek-a-boo into a man's life who is extraordinary, despite his circumstances.
#ShortFilmReview: His emotions always felt like a 'Whirlpool'!
Click To Tweet
Watch 'Whirlpool' Short Film
Direction

Cinematography

Screenplay

Editing

Music